Whether it's cybersecurity or economics, the Pell Center fellows are highly active thought leaders in their fields. Starting this week, the Pell Center fellows will be sharing articles that caught their interest in their area of expertise:
Cybersecurity
"It is fundamental to reflect on the relationship between cybersecurity and socio-economic conditions to better inform how the policy decisions taken by governments, businesses and societal organizations today will shape the progress of technology and determine the future of global cybersecurity tomorrow. This report aims to give businesses and policy-makers a framework for evaluating today's decisions and to effectively plan ahead. Ultimately, making more data-driven decisions and dedicating resources to support them can create a less daunting and more navigable terrain towards cyberspace for 2025, today, tomorrow, and beyond."- Francesca Spidalieri, Fellow for Cyber Leadership
Income Inequality
On Equality Denial | The New York Times
Lifting Living Standards in an Open Economy: The Danger of Front-Loading Income Inequality | Progressive Politics After the Crash (I.B. Tauris, 2013)
"There is an interesting and important debate going on about the level and the consequences of "income inequality" in the U.S. The three articles above represent three different types of discussions. The first is a New York Times op-ed by economist Paul Krugman, followed by a response to Krugman in Forbes, written by a Manhattan Institute sociologist. Finally, see a  recent, thought-provoking book chapter written by a professor of Sociology and Political Science at the University of Arizona. The questions at the core of the discussion are ones that concern us all–Is it fine for a smaller percentage of Americans to own a growing share of our country's wealth? Or should we shift some policies (e.g. related to early education, minimum wage, college loans, etc.) that could spread prosperity more broadly?"- Joseph Grady, Senior Fellow for Public Policy
"Hacking back" techniques–engaging in cyber intrusions on the initial adversary–are becoming increasingly appealing to companies that wish to identify and expose hackers, and potentially cripple the operations of cyber attackers. Companies employing these techniques, however, need to consider potential legal exposure and ethical issues, and be mindful that these activities may incite hackers frustrated with such countermeasures to hit even harder. This panel discussion will review current international and domestic thinking and their relationship to conducting cyber counter strikes against identified adversaries. U.S. laws and articles often do not contain language and definitions regarding the use of a counter strike or fail to completely address the potential of active defense in cyberspace. In addition, these same laws exacerbate the private companies' ability to actively defend their Intellectual Property (IP) and business interests online with offensive actions. This panel will explore key offensive cyber operation concepts, domestic and international law implications of active defense, and the Tallinn Manual research in relation to countermeasures. The overall objective is to encourage further analysis of the concept of 'privatized cyber counter strike' in order to fully understand how this online activity may influence the future of offensive cyber attack deterrence. The panelists for this event are:
Joe Provost, CEO of Syncstate;
Karl Wadensten, President of VIBCO;
Michael Schmitt, Chairman of the International Law Department at the US Naval War College, and main author of the "Tallinn Manual on the International Law Applicable to Cyber Warfare" (NATO Cooperative Cyber Defence Centre of Excellence);
Col Bitzes, Staff Judge Advocate of the US Cyber Command; and
Robert Clark, Distinguished Professor of Law for the US Naval Academy's Center for Cyber Security. Studies.
Date:             May 20, 2014 Time:   8:30 am – 9:00 am networking breakfast; 9:00 am – 11:00 am panel discussion Place: Pell Center at Salve Regina University Young Building 518 Ruggles Ave.  (on the corner of Bellevue Ave. and Ruggles Ave.) Newport, RI RSVP to [email protected] or 401-341-2927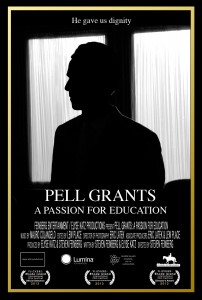 NEWPORT, R.I. – Filmmakers Elyse Katz and Steven Feinberg will join former members of the late Senator Claiborne Pell's staff on Wednesday, April 30, for a screening of Pell Grants: A Passion for Education.
The 2013 documentary, which premiered at last summer's Rhode Island International Film Festival, tells the story of the celebrated Pell Grants and the role of higher education in today's ever-changing world.
The screening begins at 7 p.m. at Salve Regina University's Pell Center, located in the Young Building, at the corner of Bellevue and Ruggles Avenues. The event is free and open to the public but please RSVP to mailto:[email protected]or 401-341-2927.
Following the screening, Feinberg and Katz will join former Pell staff members Thomas Hughes, David Evans and Sarah Flanagan for a question-and-answer period.
The screening is sponsored by the center's Story in the Public Square program, publicstory.org, which on April 11 staged its second annual all-day conference on the topic of Moving Images: public storytelling in Hollywood, documentary, animation and video filmmaking.
More about Pell Grants: A Passion for Education can be found at www.facebook.com/IAmPell
Date:             April 30, 2014
Time:   7:00 p.m.
Place:
Pell Center at Salve Regina University
Young Building
518 Ruggles Ave.  (on the corner of Bellevue Ave. and Ruggles Ave.)
Newport, RI
RSVP to [email protected] or 401-341-2927
Mrs. Nuala Pell, philanthropist and widow of the late Sen. Claiborne de Borda Pell, passed away early Sunday morning, The Providence Journal reports:
Word of her passing prompted an outpouring of tribute.

"An extraordinary woman whose grace and decency infused everything she did and everything Senator Pell did," is how Sen. Jack Reed remembered her. "She was just a wonderful person."

"Nuala Pell's remarkable lifetime of public service left an indelible mark on our state," said Sen. Sheldon Whitehouse. "Alongside her husband, Senator Claiborne Pell, she was a passionate advocate for the arts and humanities — and, above all, for the people of our Ocean State."
To read the full article, visit The Providence Journal website.
Salve Regina University released a statement over the weekend:
"We are deeply saddened at the loss of our dear friend Nuala Pell who served Salve Regina University faithfully for so many years as a trustee," said Sister Jane Gerety, the University's president.  "She was a tireless advocate for our students, and through her support of the Pell Center, named for her late-husband Senator Claiborne Pell, connected our students to the world."

Gerety continued, "We had the opportunity to celebrate Nuala's life last summer when we established a leadership program for our students in her name.  Her humility at the thought of an event to honor her stood in sharp contrast to the outpouring of affection for Nuala from far and wide.  We know we are not alone in mourning her passing today."

Pell Center Executive Director Jim Ludes added: "Mrs. Pell touched lives across Rhode Island with her humanity, her grace, and her spirit of service.  The Pell Center is dedicated to carrying on the ideals by which she and her husband lived their lives.  We are saddened today, but grateful for all she shared with us in her remarkable life."
NEWPORT, R.I. — Pioneering TV investigative journalist Jim Taricani heads an award-winning lineup of screen storytellers who will show and discuss their work during the second annual Story in the Public Square conference April 11 at Salve Regina University's Pell Center.
Founder of NBC Channel 10's celebrated I-Team, Taricani has won five regional Emmy awards, along with an Edward R. Murrow award for investigative journalism and a number of other journalism awards. He covered the New England Mafia for more than 25 years and became a champion of press freedom when a federal judge in 2004 sentenced him to six months of home confinement for refusing to disclose a confidential source. Taricani then became a nationally recognized advocate for the passage of a federal shield law for journalists.
Joining Taricani, who recently announced his plans to retire April 1 from NBC Channel 10, will be: Kendall Moore, associate professor of journalism and film media at the University of Rhode Island; Agnieszka Woznicka, animation artist and associate professor at the Rhode Island School of Design; and Teja Arboleda, an award-winning documentarian, writer and educator.
"Jim, Kendall, Agnieszka and Teja are four of the premiere screen storytellers of our time," said Story in the Public Square director G. Wayne Miller. "This is a rare opportunity to view some of the best of their work and meet and participate in discussion with them."
The theme of this year's Story Day is Moving Images: public storytelling  in TV, animation, feature-length documentary filmmaking, and short documentary/video. Emmy-winning screenwriter, producer, and actor Danny Strong will deliver the keynote address and be honored with the second annual Pell Center Prize for Story in the Public Square.
Strong's Game Change, the 2012 HBO production about the 2008 presidential election, won a Golden Globe, a primetime Emmy, a Writers Guild of America Award, and a Producers Guild of America Award. His 2008 HBO film Recount, about the 2000 presidential election, won a Primetime Emmy. Part I of the Mockingjay Hunger Games finale will be released this fall. Part II is currently in production. Strong recently signed to script the remake of Guys and Dolls.
Strong is also an accomplished Hollywood actor, having played roles in the TV series Mad Men, Grey's Anatomy, How I Met Your Mother, Seinfeld, Gilmore Girls and, early in his career, the character Jonathan Levinson in the hit show Buffy the Vampire Slayer. He also acted as a producer on many of his projects, including Lee Daniels' The Butler, Game Change and Recount.
During the conference, audience members will have the chance to make short films of their own. The day concludes with an evening screening of Strong's Game Change.
Winners of the 2014 student storytelling contest will also be honored on April 11. Hgukigh school and college students still have until March 30 to enter the contest, which carries a Grand Prize of $1,000 and the opportunity to share the stage with Strong. To enter, please visit www.publicstory.org and follow the instructions at "Student Contest."
The general public is invited to attend the 2014 Story Day, sponsored by the Story in the Public Square program, a partnership of The Providence Journal and the Pell Center. Register through the link at www.publicstory.org.  The $25 fee includes lunch at the magnificent Ochre Court and the evening screening at Jane Pickens Theater. Members of the Salve community and all high school and college students are admitted free — but pre-registration is required.
Dana Priest, two-time Pulitzer Prize-winning Washington Post writer, was the 2013 winner of the Pell Center Prize for Story in the Public Square at last year's inaugural Story Day conference. Gary Hart was the keynote speaker.
Find us on Facebook at www.facebook.com/StoryInThePublicSquare
Follow us on Twitter: @pubstory
The hashtag for the April 11 conference is #publicstory.
NEWPORT, R.I. The Newport Daily News reported on the Pell Center's National Cybersecurity Framework panel discussion held on Tuesday, March 11. Representative Jim Langevin (Dem., RI) and Senator Sheldon Whitehouse (Dem., RI) attended the panel discussion and gave keynote addresses:
 Agents of foreign governments  and businesses tap into U.S. computer  systems and help themselves to product specifications and other information  that helps businesses in their countries  compete on the world market, according  to experts in the field of cybersecurity as well as federal legislators struggling to combat the practice.

"Intellectual property theft exceeds in value more than $250 billion a year," said Sen. Sheldon Whitehouse, D-R.I. "It is the greatest illicit transfer of wealth in human history and it has never been prosecuted."

To critics who claim the U.S. also taps into other countries' computer systems, Whitehouse responded: "We don't steal intellectual properties to give our businesses  a leg up on the international competition."

Whitehouse was one of two keynote speakers at a cybersecurity discussion hosted Monday morning by the Pell Center  for International Relations and Public  Policy at Salve Regina University. The panel discussion was called "Cyber Leadership:  Improving Critical Infrastructure Cybersecurity — the National Cybersecurity  Framework and Beyond."
To read the full article, please visit The Newport Daily News' website.
NEWPORT, R.I. – The Newport Daily News featured an article on the Pell Center's panel discussion, "Rhetoric of the Affordable Care Act," on Thursday, March 6:
The political tension emanating from the federal Affordable Care Act is simply more of the same and can be traced back to the founding fathers' debate over the role of government, two panelists agreed Wednesday night.

Bryant University political  science professor Richard Holtzman and Providence College  health policy and management  professor Robert B. Hackey spoke to about 35 people  during a forum sponsored by the Pell Center for International  Relations and Public  Policy. They agreed that the polarizing debate over a national health care system  centered around story telling — that the narratives both sides spin are attempts to simplify complex concepts. But it's nothing new.

While the debate may center  around the legislation more popularly known as Obamacare, it really is a tension  built into the system as a tug of war between individual liberty versus social equality, Holtzman said.
To read the full article, please visit The Newport Daily News' website.
The Salve Regina University community is invited to meet 
Dr. Joseph Grady
, Senior Fellow for Public Policy, on Thursday, March 27, 2014 at 4:00 p.m. at the McKillop library. In this talk, Grady will discuss his experience over the past fifteen years working with nonprofits and foundations to figure out better ways of talking about important issues, from global warming to nuclear weapons to the economy and the arts. If people don't understand these topics or their significance, they can't weigh in on important choices that will affect their lives. Grady will give examples of how his expertise as a linguist helps the nonprofits he has worked with develop more effective ways of reaching their audiences.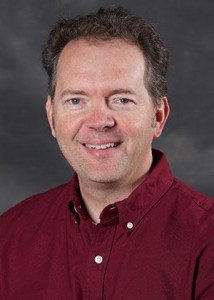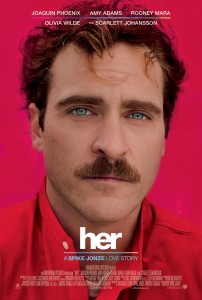 Set in the Los Angeles of the slight future, "Her" follows Theodore Twombly, a complex, soulful man who makes his living writing touching, personal letters for other people. Heartbroken after the end of a long relationship, he becomes intrigued with a new, advanced operating system, which promises to be an intuitive entity in its own right, individual to each user. Upon initiating it, he is delighted to meet "Samantha," a bright, female voice, who is insightful, sensitive and surprisingly funny. As her needs and desires grow, in tandem with his own, their friendship deepens into an eventual love for each other.
From the unique perspective of Oscar- nominated filmmaker Spike Jonze comes an original love story that explores the evolving nature—and the risks—of intimacy in the modern world.
This event is open to Salve Regina University students only.
Date:   March 26, 2014
Time:   7:00 p.m.
Place:
Salve Regina University
Bazarsky Lecture Hall – O'Hare Academic Center
Ochre Point Avenue (at the intersection of Shepard Avenue)
Newport, RI
RSVP to [email protected] or 401-341-2927
Over 2 million Americans are in prison.
The United States has about 5% of the world's population yet it accounts for about 25% of the world's prisoners.
America incarcerates more of its citizens than any other country at a financial cost of about $80 billion.
Why are so many Americans behind bars? What does the high incarceration rate say about our society? What, if anything, could be done to reduce the number of prisoners?
A panel of speakers will address these questions and more in a 90-minute discussion moderated by Carolyn Deady, Pell Center Visiting Fellow for Global Challenges, who recently published "Incarceration and Recidivism: Lessons from Abroad," a report which explores reasons for the high prison populations in America and looks to other countries with low prison rates to understand what they are doing right. Audience members will be encouraged to ask questions and offer opinions.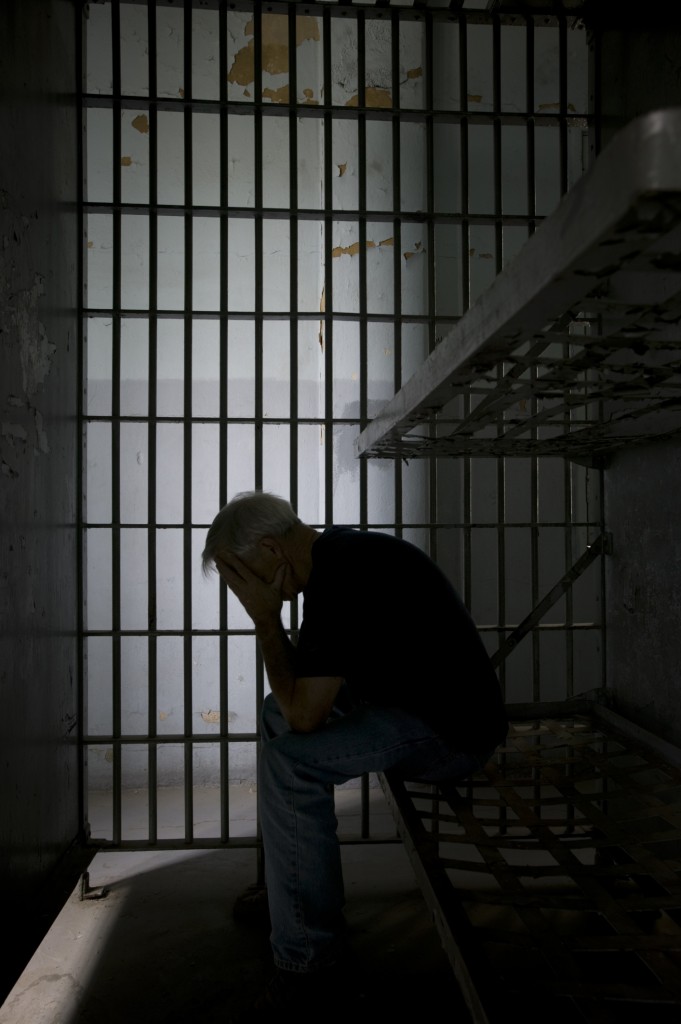 Panelists:
A.T. Wall, Director, Rhode Island Department of Corrections
David M. Zlotnick, Professor of Law, Roger Williams University School of Law
Scott Fichera, Probation Officer, Massachusetts Trial Court, District Court Division,
Fall River
Date: Thursday, March 20, 2014
Time: 7:00 p.m.
Place: Salve Regina University
O'Hare Academic Center, Bazarsky Lecture Hall
Ochre Point Avenue
Newport, RI
RSVP to [email protected] or 401-341-2927