On Thursday, February 27th, The Pell Center for International Relations and Public Policy and the Salve Regina student film club screened the 2012 documentary "American Addict."  The film presented shocking statistics about the overuse of prescription pills and examined the corrupt system that has produced this dangerous situation. America represents 5% of the world's population but consumes 50% of the world's prescription pills and the makers of the documentary had a clear mission to explain that this is no accident. According to the producers' summary, "This film reveals the relationships between the FDA, big Pharma, physicians and the media that are in place to ensure that medical problems are treated primarily with pills."
The film opens up with a montage of the early deaths of Marilyn Monroe, Elvis Presley, Michael Jackson and Whitney Houston, all victims of addiction to over-the-counter drugs. Doctors talk about the obsession that Americans have with the idea that our problems can be fixed with a pill. It becomes clear that celebrities are not the only victims, but that thousands of Americans die of side effects that are caused by improperly prescribed drugs or a dangerous mixture of the multiple pills that the average person consumes. And behind these tragedies is an astonishing story about a powerful industry that has transformed American society to increase its own profits. Pharma lobbyists in Washington outnumber the Congressmen that they pay large campaign donations to and there is an endless supply of money that will stop any attempt to slow down the growth of the Pharma industry. Eli Lilly is treated as a prime example of exactly how powerful the Pharma companies truly are; even after being fined over a billion dollars for improper and illegal marketing of one of their medications, they are not likely to stop since profits far exceed the penalty.
The documentary also provides us with a long list of reasons why the FDA may never be able to effectively regulate prescription drugs. When the Pharma company submits its application for approval, the report is so large that the FDA is simply unable to carefully review it. When President Bush added part D to Medicaid, it required that Pharma companies contribute funding directly to the operations of the FDA. This plan has backfired because it created an atmosphere where employees of the FDA can feel like their job depends on the success of Pharma companies. President Obama has left the insurance companies in charge, and this has not helped that situation. Pharma companies still name their price to Medicare, and that price is paid. With such a high potential to make a profit, it is unrealistic that Phara companies will suddenly decide to do business differently. They will continue to try to buy politicians, and get laws written in their favor. The film points out that President Obama, received more contributions from the Phama companies than any other candidate in history.
Acccording to the film, we may not even be able to trust our own doctors, who are often influenced by the industry to recommend drugs we don't actually need, and that may not even be approved for the condition we have (an illegal practice known as "off-labeling"). The incentives for doctors to prescribe pills are just too high- for instance, a doctor may be offered significant payments for simply just joining a telephone meeting. In the end, many would agree that it is our own individual responsibility to be aware of what we are putting into our bodies and to not allow ourselves to be a part of this deadly system. The problem needs to be stopped at the source, and you and I are the source.

Critical systems–the majority of which are owned and operated by the private sector–are increasingly vulnerable to cyber attacks that could cause large-scale disruption or economic loss. Amid Congress' inability to pass comprehensive cybersecurity legislation, the National Cybersecurity Framework published by the National Institute of Standards and Technology (NIST) marks an important step forward in a national effort to combat cybercrime and protect our critical infrastructure.
The blueprint for the Framework grew out of President Obama's Executive Order on "Improving Critical Infrastructure Cybersecurity," in which he directed NIST to work with various stakeholders to develop a comprehensive approach to mitigate cyber risks to critical infrastructure. Following a year of unprecedented stakeholder engagement—during which NIST collected, evaluated, and incorporated feedback from more that 3,000 security professionals and corporations—the Framework was published on February 12. The document outlines a set of voluntary standards, guidelines, and best practices for cybersecurity. While the Framework offers a meaningful step forward, many questions remain. How will the Framework look like once it is put into practice by industry? How will the government support those who adopt the Framework? Will the Department of Homeland Security offer resources and programs to help companies that implement those guidelines? And perhaps most critically, will the Framework improve national and economic security?
This March, the Pell Center will host a panel of distinguished speakers who will address these and related issues–such as whether framework compliance could become mandatory for government contractors and other entities that support the nation's critical infrastructure, and how Rhode Island state agencies and regulators can use the Framework to help local businesses improve their cybersecurity posture. Audience members will be encouraged to contribute questions and provide industry perspectives to the discussion. Seating is limited, and those interested in attending should RSVP to [email protected] or 401-341-2927.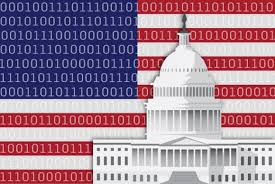 Keynote Speaker
The Honorable Sheldon Whitehouse – U.S. Senator, Rhode Island.
Panelists:
Adam Sedgewick – Senior Information Technology Policy Advisor, NIST.
Michael Leking – Cyber Security Advisor-Region 1, Department of Homeland Security.
Jamia McDonald – Executive Director, Rhode Island Emergency Management Agency.
Moderator:
Candice Barry – Senior Coordinator & Intelligence Officer, RBS Citizens Business Services.
Date:                     March 10, 2014
Time:                    8:30 a.m. Networking Breakfast
9:00 – 10:30 a.m. Panel Discussion and Q&A
Place:                    Pell Center – Young Building
518 Bellevue Avenue (intersection of Ruggles Avenue)
Newport, RI
Galleries, theaters, festivals and concerts make places better – and make their economies better as a result.
This was one of the key take-aways from a discussion at the Pell Center, Salve Regina University in Newport, on Tuesday of this week.  Five panelists painted a picture for the audience of how the arts draw people together, creating more vibrant and therefore more prosperous communities – and also discussed what goes into creating the kind of active arts scene that attracts people to live or work in a community, visit there, spend there.
Governor Chafee has said he'd like Rhode Island to be the "State of the Arts," and has argued strongly for the economic importance of arts investments. Panelists wholeheartedly endorsed this perspective, and filled in the picture of the choices involved in promoting an active arts environment – including everything from public investments in arts centers to making it easier for individual artists to find affordable workspace and navigate the legal requirements for small businesses.
We all know that places are more attractive and more likely to thrive if there are concerts and plays to go to, festivals to attend and galleries to shop in. As one of the panelists noted, these things make a place more vibrant and enjoyable even if we aren't personally attending. So the bottom line is that the arts isn't just a sector or industry among many – it is one that helps all the others, since it attracts
visitors, residents, workers and dollars.
And we don't have to just wait for a lively scene to develop. The choices we make as a town, a state, a community, can help it happen, or not. We may debate the specifics (some have critiqued the details of Governor Chafee's proposals for instance) but we can't argue about whether the words "arts" and "policy" go together. They do.
NEWPORT, R.I.   – The Newport Daily News featured an article on "The Arts: A Driving Force in Rhode Island's economy," a discussion panel held on how the arts play an important role in strengthening the state's economy.
Sometimes arts programs  are the first item on the chopping block when school departments are faced with budget cuts, primarily because they are seen as outside the core curriculum. But the arts are a critical part of any area's economic engine and should be getting  more attention in schools, not less, according to members of a panel discussing  arts and the economy Tuesday at the Pell Center for International Relations and Public Affairs.

Recent education theory has focused on STEM — science, technology, engineering and math — to prepare students for the 21st century job market. But there has been a growing movement to include the arts — turning the acronym into STEAM — to give students a creative base to help them in nearly any field they ultimately choose.

"We really have to make sure we don't let the pendulum swing too far," said Paul J. Carroll, Newport's director of civic investment, of the STEM movement.
To read the full article, please visit The Newport Daily News' website.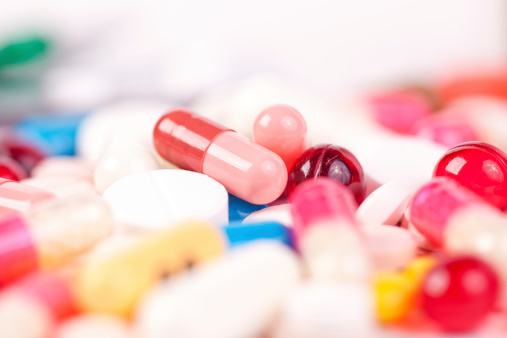 The Pell Center for International Relations and Public Policy will sponsor a roundtable discussion focusing on the U.S. prison system at 11:45 a.m. Friday, Feb. 28 in the Miley Hall private dining room.
Drugs and addiction are a major issue in American society. A huge proportion of prisoners in U.S. jails are there due to drug offenses, but the problem is even broader than that since there are millions of us who abuse or are addicted to prescription pharmaceuticals.  What does U.S. drug consumption say about our society? Is this a medical issue? A mental health issue? A law enforcement issue? Students, faculty and staff will have the chance to informally discuss these issues at a roundtable discussion.
(This event follows up on a film screening of the "American Addict" at Bazarsky the night before, but will not depend on having seen the film.)
Roundtable discussions are open to students, faculty and staff at Salve Regina University. The Pell Center will provide a free lunch. Space is limited. Please RSVP to [email protected].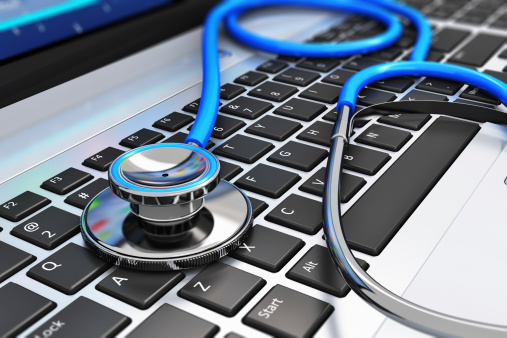 The Affordable Care Act (aka Obamacare) has proven to be one of the most controversial pieces of national legislation passed in many years. Despite being an important piece of Barack Obama's successful campaign platform, the ACA has had to survive a Supreme Court challenge as well as other threats – and most notably, was cited as the casus belli for a Republican shutdown of the federal government. The purpose of this event is not to discuss the legislation itself, but rather the debate surrounding the ACA. How has this debate reflected aspects of the current national political atmosphere? What are the implications of this contentious debate for future policymaking and public dialog?
To address these questions, a panel of speakers will participate in a 90-minute discussion moderated by Pell Center Senior Fellow Joseph Grady, who will contribute additional perspectives on public dialog about the issue. Audience members will be encouraged to contribute questions and opinions.
Panel members for the event are:
Robert Hackey, Visiting Fellow, Pell Center for International Relations and Public Policy; Director of the Health Policy and Management Program, Providence College, and author of Cries of Crisis
Richard Holtzman, Associate Professor of Political Science, Bryant University
Date:   Wednesday, March 5, 2014
Time:   7:00 p.m.
Place:
Salve Regina University
O'Hare Academic Center – Bazarsky Lecture Hall
Ochre Point Avenue
Newport, RI
RSVP to [email protected] or 401-341-2927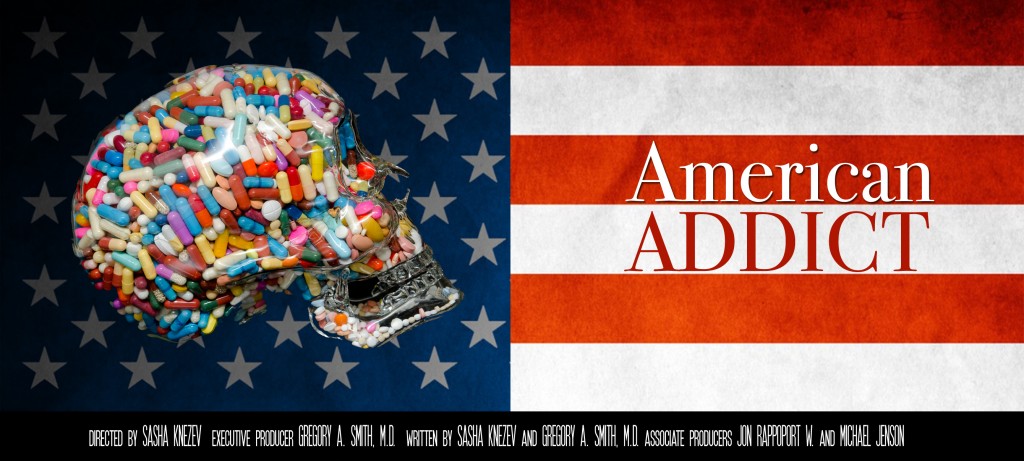 As part of Story in the Public Square program, the Pell Center is hosting a documentary screening of American Addict followed by a discussion moderated by Dr. Joseph Grady, Pell Center Senior Fellow for Public Policy. From the film's producers: "American Addict unveils how America has gone from the land of the free to the land of the addicted. America represents 5% of the world's population but consumes 50% of the world's prescription pills and over 80% of the world's prescription narcotics; this is NOT a coincidence. This film reveals the relationships between the FDA, big Pharma, physicians and the media that are in place to ensure that medical problems are treated primarily with pills. The horrific consequences that result from this practice results in overuse, abuse and unnecessary deaths. American Addict is the most important film of 2013 because it could literally save your or a loved one's life."
Date:   February 27, 2014
Time:   7:00 p.m.
Place:
Salve Regina University
Bazarsky Lecture Hall – O'Hare Academic Center
Ochre Point Avenue (at the intersection of Shepard Avenue)
Newport, RI
RSVP to [email protected] or 401-341-2927
NEWPORT, R.I. – High school and undergraduate college students are being challenged to address the pressing issue of childhood poverty in a filmmaking contest. The competition is part of Story in the Public Square, a joint initiative of the Pell Center at Salve Regina University and The Providence Journal.
The maker (or makers) of the winning film will receive $1,000 and two other films will be selected for honorable mention. All three will be honored during this year's Story Day conference, April 11, 2014, when participants will explore the theme of Moving Images: Public storytelling in film, video, TV and animation. Winning productions will be published online by the Pell Center. For more information about the initiative, please visit www.publicstory.org.
"Nearly a quarter of American children live in poverty today," said G. Wayne Miller, who directs Story in the Public Square. "In a recent speech in Providence, Marian Wright Edelman, the founder and director of the Children's Defense Fund, said 'If we don't stand for ending poverty in the richest nation on earth, we don't stand for anything.' So, we challenge students to tell a story through a short video, film or animation that would enlighten viewers about childhood poverty – and move people to take action individually, collectively or through public policy."
Contest Rules:
All entries must be uploaded to YouTube no later than 11:59:59 p.m. Sunday, March 30, 2014. Early entries are strongly encouraged.
 After successful upload, send your YouTube URL/link, along with your name(s), your school's name(s) and a valid email address, to: [email protected] with "2014 contest" in the subject field.
All productions must be the original work of the maker(s). If a team wins, members will divide prize proceeds. By submitting your entry, you agree to have your film published by the Pell Center.
Productions must be no longer than 3 minutes (3:00).
Productions may be either fiction or non-fiction, but they must address childhood poverty.
All contestants must be enrolled as a high school or undergraduate student at an accredited school, college or university at the time of the contest and provide proof of enrollment prior to award.
All awards will be decided by a committee of judges. The committee reserves the right in its sole discretion to make no award if judging criteria have not been met. The decisions of the committee are final.
Criteria for Judging
Does the production address childhood poverty?
Could it inspire action?
Is it well done?
In addition to interactive panels with accomplished storytellers, Story Day 2014 will also feature the presentation of the Pell Center Prize for Story in the Public Square to Emmy-winning screenwriter, producer, and actor Danny Strong, whose screenwriting credits include Recount, Game Change, Lee Daniels' The Butler, and Mockingjay, the two-part Hunger Games finale, set for release later this year and in 2015.
Find us on Facebook at www.facebook.com/StoryInThePublicSquare
Follow us on Twitter: @pubstory
The hashtag for the April 11 conference is #publicstory.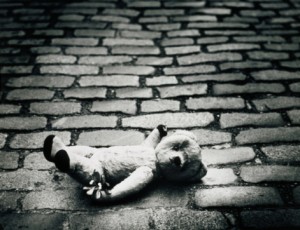 Newport, RI — Nearly 30 senior leaders and IT professionals from the private and public sectors gathered at the Pell Center on February 11, 2014 to participate in a two-hours in depth cybersecurity workshop. The event was part of the ongoing Rhode Island Corporate Cybersecurity Initiative, and it offered participants a unique opportunity to work with the challenges of decision-making and communication between senior leaders and IT professionals.
The focus of the workshop was indeed the often missing link in cybersecurity—plain English communication between IT people and the executives, whose responsibility is to protect company assets and reputation. Protecting companies' digital investment and sensitive information from cyber threats, mitigating cyber intrusions, and recover from breaches can be quite challenging. These issues can be exacerbated by corporate leaders who treat cybersecurity as an isolated "IT problem" best left to their already overwhelmed IT departments and do not know what the right questions to ask are, but also by IT professionals who are not able to simplify highly technical topics and prioritize security concerns that require board-level attention.
Subject-matter experts April Lorenzen and Nat Kopcyk from Dissect Cyber led the conversation and various group exercises and activities on some of the most pressing cybersecurity topics, such as network security and disaster recovery. Participants learned how to use verbal cues and basic questions to help them better define the problem at hand, evaluate risks, costs, and benefits of different optional solutions, express legitimate concerns on both the managerial and IT side, and ultimately make the best decisions for their organization. The workshop emphasized the importance of concise and effective communication between management and IT levels, but also of regularly updated backups, security policies, risk assessments, third-party vendors' audits, business continuity and resiliency plans.
Participants came away with a better idea of how to infuse a stronger culture of security, proof, and transparency into the protection of their organization's sensitive information and digital assets.
For additional information on the Rhode Island Corporate Cybersecurity Initiative, contact [email protected].
The Pell Center for International Relations and Public Policy will sponsor a roundtable discussion focusing on the U.S. prison system at 11:45 a.m. Tuesday, Feb. 11 in the Miley Hall private dining room.
The United States has about 5 percent of the global population, yet it accounts for about 25 percent of the world's prisoners. Despite a steady decline in the crime rate over the past two decades, the United States incarcerates more of its citizens than any other country, about one in every 100 American adults.
Join the Pell Center roundtable to discuss why the U.S. prison population is so high, learn about prison systems in other countries and what, if anything, the U.S. could learn from them.
Roundtable discussions are open to Salve Regina students, faculty and staff, and lunch is provided. As space is extremely limited, those interested in attending should RSVP to [email protected].