American Muslims are confronting a stark new reality: mounting opposition to the construction of mosques, congressional hearings into the radicalization of Muslim youth and rising hate crimes against Muslims. Americans hold a less favorable view of Islam today than even after the attacks. What happened?
To answer this question, Andrea Elliott transports her audiences into the little-known world of American Islam—a community in search of itself. As terrorism in the name of Islam endures, Muslims in America are engaged in an urgent quest to reclaim their faith. At the same time, they must reckon with widespread government surveillance and persistent media coverage, driven by a powerful, grass-roots movement that routinely characterizes Muslims as untrustworthy and dangerous.
Elliott mixes gripping, human anecdotes with careful analysis to paint a nuanced and unforgettable portrait of today's Muslim Americans and their opponents. Drawing on award-winning reporting, she illuminates the key themes of the last decade through the stories of young Muslims at a crossroads: alienated teenagers seeking refuge in their faith, women mobilizing for progressive reforms, religious leaders striving to balance the strictures of Islam with the pressures of contemporary American culture. Elliott's lecture traces the evolution of America's Muslims—who they are and how they identify politically, socially and religiously. In the process, she explains what their struggles in America tell us about the broader crisis within Islam and its future in the West.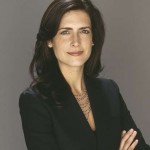 Andrea Elliott is an investigative reporter for The New York Times. She won the 2007 Pulitzer Prize in feature writing for her series "An Imam in America," which chronicled the life of an immigrant Muslim leader in Brooklyn.
Since 2005, Ms. Elliott has reported extensively on Islam in a post-9/11 America. Her other projects include an examination of the Abu Ghraib prison scandal, special reports for The New York Times Magazine on an Alabama-born jihadist and the lives of Moroccan suicide bombers, and a probe into how more than 20 young Somalis from Minneapolis joined an Al-Qaeda-linked militia in Somalia.
Date:   Wednesday, April 2, 2014
Time:   7:30 p.m.
Place:    Salve Regina University
Bazarsky Lecture Hall
Ochre Point Avenue (intersection of Shepard Avenue)
Newport, RI
RSVP to [email protected] or 401-341-2927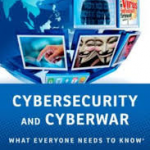 A generation ago, "cyberspace" was just a term from science fiction, used to describe the nascent network of computers linking a few university labs. Today, our entire modern way of life, from communication to commerce to conflict, fundamentally depends on the Internet. And the cybersecurity issues that result challenge literally everyone: politicians wrestling with everything from cybercrime to online freedom; generals protecting the nation from new forms of attack, while planning new cyberwars; business executives defending firms from once unimaginable threats, and looking to make money off of them; lawyers and ethicists building new frameworks for right and wrong. Most of all, cybersecurity issues affect us as individuals. We face new questions in everything from our rights and responsibilities as citizens of both the online and real world to simply how to protect ourselves and our families from a new type of danger. And, yet there is perhaps no issue that has grown so important, so quickly, and that touches so many, that remains so poorly understood.
Peter W. Singer is Senior Fellow and Director of the Center for 21st Century Security and Intelligence at the Brookings Institution. He is the youngest scholar named Senior Fellow in Brookings's 95-year history. He has been named by CNN to their "New Guard" List of the Next Generation of Newsmakers, by the Smithsonian Institution-National Portrait Gallery as one of the 100 "leading innovators in the nation," by the Turner Broadcasting series "26 People to Save the World," by Defense News as one of the 100 most influential people in defense issues, and by Foreign Policy Magazine to their Top 100 Global Thinkers List, of the people whose ideas most influenced the world that year.
Date: Tuesday, April 15, 2014
Time: 7:00 p.m.
Place:
Salve Regina University
Bazarsky Lecture Hall
Ochre Point Avenue (intersection of Shepard Avenue)
Newport, RI
RSVP to [email protected] or 401-341-2927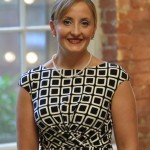 Francesca Spidalieri, Fellow for Cyber Leadership was recently cited in The Cyber Security Forum Initiative's (CSFI) report "Senior Cyber Leadership: Why a Technically Competent Workforce is Not Enough."
This report suggests that while significant and necessary emphasis has been placed on technical skills needed within the cyber workforce, little attention has been given to the people that will lead the future workforce. It is leadership that must develop sound strategy and manage adequately skilled resources to mitigate the cyber threat. This report focuses on the level of Senior Cyber Leadership and defines this as someone who is responsible for enhancing the competitive advantage of an organization's mission and business processes and functions by innovatively leveraging resources, information and information technology to deliver solutions that are effective, efficient, and secure.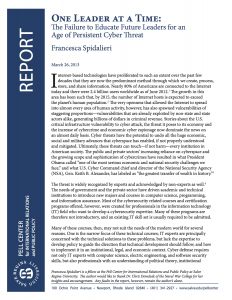 The report begins with a quote from Ms. Spidalieri's research study, One Leader at a Time: The Failure to Educate Future Leaders for an Age of Persistent Cyber Threat
"Cyber defense requires not only IT experts with computer science, electrical engineering, and software security skills, but also professionals with an understanding of political theory, institutional theory, behavioral psychology, ethics, international law, international relations, and additional social sciences…the pillars of our society…are often led by individuals with extremely limited exposure to cyber issues and the existential threats they pose…"  Francesca Spidalieri, Fellow for Cyber Leadership, Pell Center for International Relations and Public Policy
Ms. Spidalieri has also contributed to the editing of the latest NATO Science for Peace and Security's book "Best Practices in Computer Network Defense: Incident Detection and Response." This book identifies the state-of-the-art tools and processes being used for cyber defense and highlights gaps in the technology. It presents the best practice of industry and government for incident detection and response and examines indicators and metrics for progress along the security continuum. It provides operators and decision makers whose work it is to strengthen the cyber defenses of the global community with genuine tools and expert advice. Keeping pace and deploying advanced process or technology is only possible when you know what is available. This book shows what is possible and available today for computer network defense and for incident detection and response.
You can learn more about the Pell Center Cyber Leadership Project and ongoing research and activities at http://pellcenter.org/cyber-leadership/.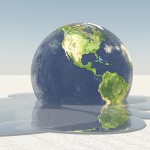 How will climate change affect Rhode Island – particularly its coastlines – and how should the State be preparing for these changes? A recent report from the Intergovernmental Panel on Climate Change indicates that impacts worldwide will be significant, and creates the opportunity for a timely discussion of this critical issue and its implications for our state.
To be clear, this public forum is not intended to debate basic scientific questions such as whether global warming is occurring or whether it is caused by human actions. The scientific consensus around these issues is robust.  Rather, the focus of this forum will be on the policy responses the state should consider. Should we incentivize lower-carbon fuels? Protect vulnerable coastal areas and structures? Create insurance programs that protect property owners from weather damage? When should such policies take effect and what would they cost?
To address such questions, a panel of speakers will participate in a 90-minute discussion moderated by Pell Center Senior Fellow Joseph Grady, who will contribute perspectives on public dialog about the issue. Audience members will be encouraged to contribute questions and opinions.
Panel members for the event are:
Wenley Ferguson, Director of Habitat Restoration, Save the Bay (Narragansett Bay)
Grover Fugate, Executive Director of the Rhode Island Coastal Resources Management Council, a unit of the state government
Pam Rubinoff, University of Rhode Island's Coastal Resources Center, leader of the Climate Change and the Coast program
Date:   Thursday, January 30, 2014
Time:   7:00 p.m.
Place:
Bazarsky Lecture Hall – O'Hare Academic Center
Salve Regina University
Ochre Point Avenue (intersection of Shepard Avenue)
Newport, RI
RSVP to [email protected] or 401-341-2927
Horrific war crimes in the Philippines.
The capture of a Japanese general.
A trial by five US Army generals.
How could justice not be done?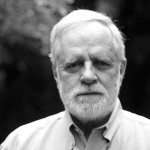 Allan A. Ryan graduated from Dartmouth College and magna cum laude from the University of Minnesota Law School, where he was President of the Minnesota Law Review. He served as a law clerk to Justice Byron White on the Supreme Court of the United States, and then was a captain in the U.S. Marine Corps. He later was Assistant to the Solicitor General of the United States, arguing eight cases on behalf of the government in the Supreme Court.
In 1980, he was named the first Director of the Office of Special Investigations in the U.S. Department of Justice, responsible for the investigation and prosecution of Nazi war criminals in the United States. He returned to Cambridge in 1985 and has been a lawyer at Harvard since then, first in the Office of General Counsel and now at Harvard Business School.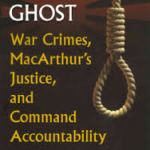 He is the author of Yamashita's Ghost: War Crimes, MacArthur's Justice and Command Accountability, published last year by the University of Kansas Press. The book was awarded the Outstanding Book prize by the Society for History in Federal Government and was a finalist for the American Bar Association's award for Best Book of the Year. Yamashita's Ghost is currently being developed as a documentary to be broadcast on PBS in 2014.
He teaches a course on the law of war at Boston College Law School, and a course called "War Crimes, Genocide and Justice" at the Harvard Summer School. He is a member of the National Commission of the Anti-Defamation League.
Date:
Tuesday, December 3, 2013
Time:   
7:00 p.m. – Book Signing & Reception following lecture
Place:
Pell Center
518 Bellevue Avenue
Newport, RI
 
RSVP to [email protected] or 401-341-2927. Seating is limited.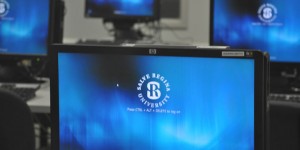 Today university learning occurs along traditional classroom models but hybrid and online-courses are occurring more and more. While some speculate that the online model will replace traditional-classroom learning, others vehemently disagree. As students, what type of learning experience works best for you? Come join us on Tuesday, October 29th to discuss the virtual classroom.
Join us on Tuesday, October 29th, 11:45 a.m. in the Breakfast Room at Ochre Court. Roundtable discussions are open to students, faculty and staff at Salve Regina University. The Pell Center will provide a free lunch. Space is limited. Please RSVP to [email protected]
Description:
Corporate America is constantly being targeted by cyber-attacks and cyber espionage, and its brand integrity and market advantage are increasingly at stake. Melissa Hathaway will discuss several potential targets within our cyberspace—especially private sector networks—common vulnerabilities that allow cyber-attacks to succeed (i.e. poor network security postures or procedures, lack of understanding of the different/layered techniques that are being used to get to us), and what companies can do to better protect themselves.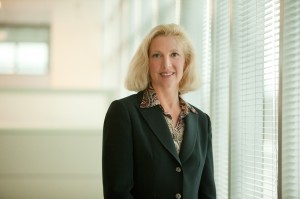 Melissa Hathaway is President of Hathaway Global Strategies LLC and a Senior Advisor at Harvard Kennedy School's Belfer Center. She served in two Presidential administrations where she spearheaded the Cyberspace Policy Review for President Obama and led the Comprehensive National Cybersecurity Initiative for President George W. Bush.
Previously, Ms. Hathaway was a Principal with Booz Allen & Hamilton, Inc., where she led two primary business units: information operations and long range strategy and policy support, supporting key offices within the Department of Defense and Intelligence Community. Earlier in her career she worked with Evidence Based Research, Inc. and the American Foreign Service Association.
Ms. Hathaway is frequent keynote speaker on cybersecurity matters, and regularly publishes papers and commentary in this field. Her efforts are intended to raise public awareness about real-world problems and build information and research bridges among academic, industrial and government stakeholders.
Date:     Wednesday, November 6, 2013
Time:    7:00 p.m.
Place:   Bazarsky Lecture Hall – O'Hare Academic Center
Salve Regina University
Ochre Point Avenue (intersection of Shepard Avenue)
Newport, RI 
RSVP to [email protected] or 401-341-2927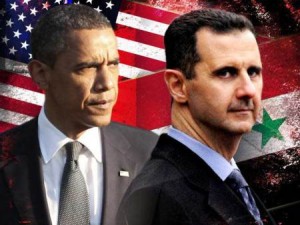 About one year ago, the President of the United States declared that the widespread use of chemical weapons in Syria would draw an armed U.S. military intervention.  On August 21, 2013, chemical weapons were employed against civilian targets in a suburb of Damascus, Syria.  According to reports, more than 1400 civilians were killed, including more than 400 children.  President Barack Obama responded by calling for an armed international response.  The United Nations declined.  NATO refused to act.  Even the United Kingdom—normally America's most reliable military ally—balked.  And so on Saturday, August 31, President Obama declared his intention to seek Congressional authorization to use force against Syria.
In the weeks that followed, the international opposition to armed force was matched—and possibly exceeded—by the opposition of an American public that is tired from more than a decade of war.
Join us Friday, September 20, to discuss the crisis, to learn the latest developments, and to share your views about American foreign policy, the handling of the crisis by the Obama administration, and the value of red-lines, ultimatums, and the prospect for disarming the regime of Bashar al Assad in the midst of the Syrian Civil War.
Open to students, faculty, and staff at Salve Regina University, the Pell Center will provide a free lunch.  Space is EXTREMELY limited.  Please RSVP to [email protected].
Date: September 20, 2013
Time: 11:45 a.m. – 12:45 a.m.
Place: Ochre Court – Breakfast Room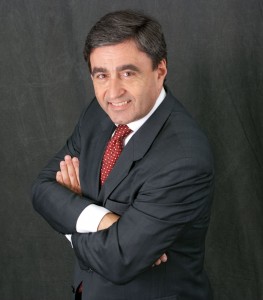 Can we teach innovation? Innovation requires whole-brain thinking — left-brain thinking for creativity and imagination, and right-brain thinking for planning and execution. Our current approach to education in science and technology, focuses on the transfer of information, developing mostly right-brain thinking by stressing copying and reproducing existing ideas rather than generating new ones. I will show how shifting the focus in lectures from delivering information to team work and creative thinking greatly improves the learning that takes place in the classroom and promotes independent thinking.
 
Eric Mazur is the Balkanski Professor of Physics and Applied Physics at Harvard University and Dean of Applied Physics. He is a prominent physicist known for his contributions in nano photonics, an internationally recognized educational innovator, a sought-after lecturer, and successful entrepreneur. In education he is widely known for his work on Peer Instruction, an interactive teaching method aimed at engaging students in the classroom and beyond. Mazur has received many awards for his work in physics and in education and has founded several successful companies. Mazur is Chief Academic Advisor for Turning Technologies, a company developing interactive response systems for the education market. Dr. Mazur is author or co-author of 258 scientific publications and 23 patents. He has also written extensively on education and is the author of Peer Instruction: A User's Manual (Prentice Hall, 1997), a book that explains how to teach large lecture classes interactively. In 2006 he helped produce the award-winning DVD Interactive Teaching.
Date:    
Tuesday, September 17, 2013
Time:   
7:00 p.m.
Place:
Bazarsky Lecture Hall – O'Hare Academic Center
Salve Regina University
Ochre Point Avenue (intersection of Shepard Avenue)
Newport, RI
RSVP to [email protected] or 401-341-2927
A conversation with former Newsweek Bureau Chief Scott Johnson
War correspondents are a special breed.  To get that story about life in Iraq or Afghanistan, or wherever conflict spreads, they endure more than most during a typical day in the office.  From kidnappings and ambushes to improvised explosive devices and third world roads, reporters face an array of logistical and security challenges to tell the world what's happening in some of the world's most dangerous places.
Scott Johnson, former Newsweek Bureau Chief and author of The Wolf and the Watchman has worked that beat.  Join him as he discusses his journey from September 11th to the present day…
Scott Johnson has spent much of the last decade in the Middle East, covering the wars in Afghanistan and Iraq, and in Africa, reporting on politics and current affairs. He has been the chief of Newsweek's Mexico, Baghdad, and Africa bureaus, as well as a special correspondent from Paris. He has appeared in various American media, including on CNN, MSNBC, and National Public Radio, and his work has been featured in publications such as Granta, The New York Times and National Geographic Explorer.
His book, The Wolf and the Watchman, is being released by W.W. Norton & Company on May 22, 2013. It is a personal story of how he grew up as the son of a CIA officer, only to find out in his later years that his own field of journalism was not so different than his father's spy business. (A book signing will follow the lecture.)
Date:   June 4, 2013
Time:   7:00 p.m.
Place:  Pell Center
518 Bellevue Avenue (at the intersection of Ruggles Avenue)
Newport, RI
RSVP to [email protected] or 401-341-2927