One Decade, Many Lessons: Islam in a post-9/11 America
American Muslims are confronting a stark new reality: mounting opposition to the construction of mosques, congressional hearings into the radicalization of Muslim youth and rising hate crimes against Muslims. Americans hold a less favorable view of Islam today than even after the attacks. What happened?
To answer this question, Andrea Elliott transports her audiences into the little-known world of American Islam—a community in search of itself. As terrorism in the name of Islam endures, Muslims in America are engaged in an urgent quest to reclaim their faith. At the same time, they must reckon with widespread government surveillance and persistent media coverage, driven by a powerful, grass-roots movement that routinely characterizes Muslims as untrustworthy and dangerous.
Elliott mixes gripping, human anecdotes with careful analysis to paint a nuanced and unforgettable portrait of today's Muslim Americans and their opponents. Drawing on award-winning reporting, she illuminates the key themes of the last decade through the stories of young Muslims at a crossroads: alienated teenagers seeking refuge in their faith, women mobilizing for progressive reforms, religious leaders striving to balance the strictures of Islam with the pressures of contemporary American culture. Elliott's lecture traces the evolution of America's Muslims—who they are and how they identify politically, socially and religiously. In the process, she explains what their struggles in America tell us about the broader crisis within Islam and its future in the West.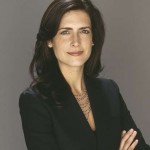 Andrea Elliott is an investigative reporter for The New York Times. She won the 2007 Pulitzer Prize in feature writing for her series "An Imam in America," which chronicled the life of an immigrant Muslim leader in Brooklyn.
Since 2005, Ms. Elliott has reported extensively on Islam in a post-9/11 America. Her other projects include an examination of the Abu Ghraib prison scandal, special reports for The New York Times Magazine on an Alabama-born jihadist and the lives of Moroccan suicide bombers, and a probe into how more than 20 young Somalis from Minneapolis joined an Al-Qaeda-linked militia in Somalia.
Date:   Wednesday, April 2, 2014
Time:   7:30 p.m.
Place:    Salve Regina University
Bazarsky Lecture Hall
Ochre Point Avenue (intersection of Shepard Avenue)
Newport, RI
RSVP to [email protected] or 401-341-2927