Yamashita's Ghost: War Crimes, MacArthur's Justice, and Command Accountability
Horrific war crimes in the Philippines.
The capture of a Japanese general.
A trial by five US Army generals.
How could justice not be done?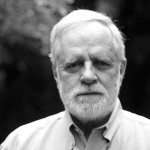 Allan A. Ryan graduated from Dartmouth College and magna cum laude from the University of Minnesota Law School, where he was President of the Minnesota Law Review. He served as a law clerk to Justice Byron White on the Supreme Court of the United States, and then was a captain in the U.S. Marine Corps. He later was Assistant to the Solicitor General of the United States, arguing eight cases on behalf of the government in the Supreme Court.
In 1980, he was named the first Director of the Office of Special Investigations in the U.S. Department of Justice, responsible for the investigation and prosecution of Nazi war criminals in the United States. He returned to Cambridge in 1985 and has been a lawyer at Harvard since then, first in the Office of General Counsel and now at Harvard Business School.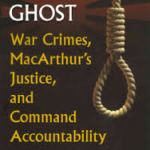 He is the author of Yamashita's Ghost: War Crimes, MacArthur's Justice and Command Accountability, published last year by the University of Kansas Press. The book was awarded the Outstanding Book prize by the Society for History in Federal Government and was a finalist for the American Bar Association's award for Best Book of the Year. Yamashita's Ghost is currently being developed as a documentary to be broadcast on PBS in 2014.
He teaches a course on the law of war at Boston College Law School, and a course called "War Crimes, Genocide and Justice" at the Harvard Summer School. He is a member of the National Commission of the Anti-Defamation League.
Date:
Tuesday, December 3, 2013
Time:   
7:00 p.m. – Book Signing & Reception following lecture
Place:
Pell Center
518 Bellevue Avenue
Newport, RI
 
RSVP to [email protected] or 401-341-2927. Seating is limited.