"Inequality for All" Documentary Screening
"Inequality for All" is a film documentary that follows former U.S. Labor Secretary Robert Reich as he looks to raise awareness of the country's widening economic gap.
Reich distills the story through the lens of widening income inequality — currently at historic highs — and explores what effects this increasing gap has not only on the U.S. economy but American democracy itself. At the heart of the film is a simple proposition: What is a good society and what role does the widening income gap play in the deterioration of the nation's economic health?
Joe Grady, Senior Fellow for Public Policy at the Pell Center and Kate Brewster, Executive Director, Economic Progress Institute will lead the discussion and Q&A following the film.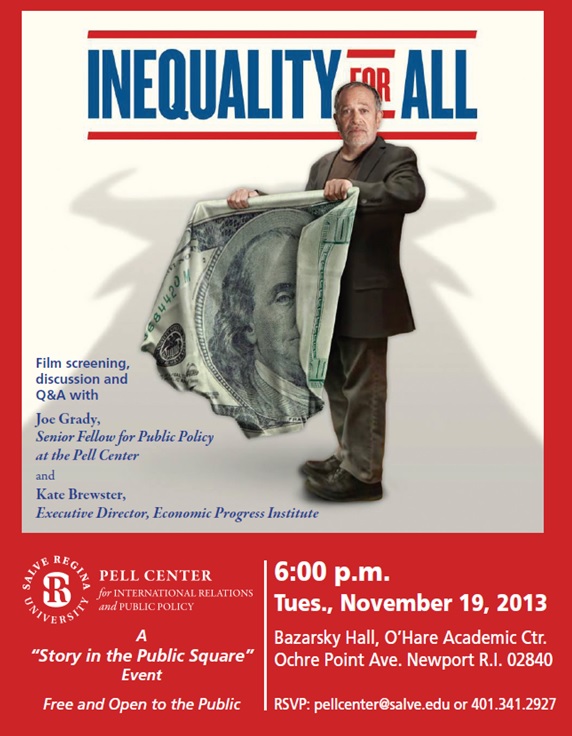 Date:    Tuesday, November 19, 2013
Time:    6:00 p.m.
Place:   Bazarsky Lecture Hall – O'Hare Academic Center
Salve Regina University
Ochre Point Avenue (intersection of Shepard Avenue)
Newport, RI
RSVP to [email protected] or 401-341-2927