Strategic Advantage: Why American Corporations Should Care About Cybersecurity
Description:
Corporate America is constantly being targeted by cyber-attacks and cyber espionage, and its brand integrity and market advantage are increasingly at stake. Melissa Hathaway will discuss several potential targets within our cyberspace—especially private sector networks—common vulnerabilities that allow cyber-attacks to succeed (i.e. poor network security postures or procedures, lack of understanding of the different/layered techniques that are being used to get to us), and what companies can do to better protect themselves.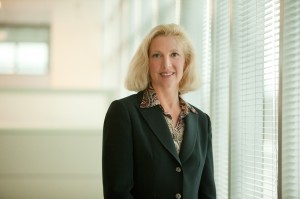 Melissa Hathaway is President of Hathaway Global Strategies LLC and a Senior Advisor at Harvard Kennedy School's Belfer Center. She served in two Presidential administrations where she spearheaded the Cyberspace Policy Review for President Obama and led the Comprehensive National Cybersecurity Initiative for President George W. Bush.
Previously, Ms. Hathaway was a Principal with Booz Allen & Hamilton, Inc., where she led two primary business units: information operations and long range strategy and policy support, supporting key offices within the Department of Defense and Intelligence Community. Earlier in her career she worked with Evidence Based Research, Inc. and the American Foreign Service Association.
Ms. Hathaway is frequent keynote speaker on cybersecurity matters, and regularly publishes papers and commentary in this field. Her efforts are intended to raise public awareness about real-world problems and build information and research bridges among academic, industrial and government stakeholders.
Date:     Wednesday, November 6, 2013
Time:    7:00 p.m.
Place:   Bazarsky Lecture Hall – O'Hare Academic Center
Salve Regina University
Ochre Point Avenue (intersection of Shepard Avenue)
Newport, RI 
RSVP to [email protected] or 401-341-2927