Spring 2016 Lecture Series Announced
Today the Pell Center announced the calendar of events for Spring 2016, addressing topics ranging from the Cold War to the Narragansett Indian Tribe and many in between. Professionals from a wide array of areas will share their knowledge with our audiences. All lectures are free and open to public. We request that you RSVP in advance on the Pell Center's Eventbrite page. Please call 401-341-2927 or email [email protected] with any questions or concerns.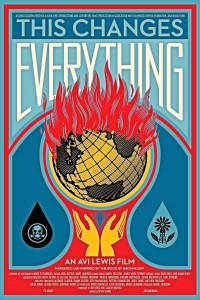 This Changes Everything – An Avi Lews Film
January 26, 2016, 7:00 pm
O'Hare Academic Center – Bazarsky Lecture Hall
"Inspired by Naomi Klein's international non-fiction bestseller This Changes Everything, the film presents seven powerful portraits of communities on the front lines, from Montana's Powder River Basin to the Alberta Tar Sands, from the coast of South India to Beijing and beyond. Interwoven with these stories of struggle is Klein's narration, connecting the carbon in the air with the economic system that put it there. Throughout the film, Klein builds to her most controversial and exciting idea: that we can seize the existential crisis of climate change to transform our failed economic system into something radically better."
Justice and Mercy: Criminal Justice Dilemmas
March 9, 2016, 7:00 p.m.
O'Hare Academic Center – Bazarsky Lecture Hall
Panelist: Dr. Leo Carroll, Department Chair, Department of Sociology and Anthropology, University of Rhode Island; Dr. Donna Murch, Associate Professor of History, Rutgers University; Dr. Alex Gerould, Associate Professor of Criminal Justice Studies, San Francisco State University
The challenge associated with understanding the intersection of justice and mercy is at the heart of Pope Francis' April 11, 2015 announcement of the upcoming Jubilee Year of Mercy. This panel brings together experts from Rhode Island, New Jersey, and California to explore the complex relationships among race, class, and the criminal justice system in America today. The participants are highly experienced scholars and authors of recently published books that address this complex set of issues.  Leo Carroll is the author of Lawful Order: Correctional Crisis and Reform; Donna Murch is completing a book titled Crack in Los Angeles: Policing the Crisis and the War on Drugs; Alex Gerould is the coauthor, with former 49er football star Kermit Alexander, of The Valley of the Shadow of Death: A Tale of Tragedy and Redemption.  A range of issues, from the debate over how to understand and respond to high rates of imprisonment of black males, to the morality of the death penalty, will be addressed.
Watershed in Focus
March 16, 2016, 7:00 p.m.
O'Hare Academic Center – Bazarsky Lecture Hall
Panelist: TBD
The Great Society at 50: Lyndon Johnson and the Progress of Racial Justice in America
April 6, 2016, 7:00 p.m.
Bazarsky Lecture Hall
William Issel, Ph.D. – John E. McGinty Chair in History 2015-2016, Salve Regina University
In 1964, President Lyndon B. Johnson launched an ambitious program to use federal government power to make sweeping reforms in American life.  This lecture describes LBJ's historic achievements in civil rights and the subsequent 50 year long political struggle to define and implement racial justice in the aftermath of the Great Society program.
Cold War Redux?
April 26, 2016, 7:00 p.m.
O'Hare Academic Center – Bazarsky Lecture Hall
Dr. Evelyn Farkas, former Deputy Assistant Secretary of Defense for Russia
The relationship between Russia and the United States is complex.  The United States relies on Russia as a partner in fighting extremism, in dealing with Iran, and even in eliminating the chemical weapons stockpiles of Syrian dictator Bashar al Assad.  But Russia has its own agenda internationally, and increasingly Russian President Vladimir Putin is asserting Russian interest in regions from Crimea to Syria with military force.
Join Dr. Evelyn Farkas, former Deputy Assistant Secretary of Defense for Russia, for a candid conversation about the reality of Russian-American relations, the choices facing U.S. policy makers, and the challenges that will greet the next American president.