Online Holiday Shopping & Cyber-Security: How to Stop a Digital Grinch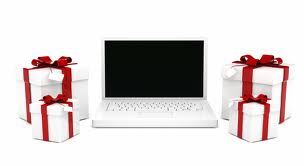 With only two weeks remaining in the holiday season, online shopping sales—which have already reached new records this year—may peak even higher as consumers rush to complete their online shopping in time for shipments to arrive before the holidays are over.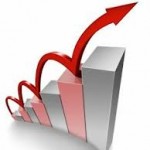 In early October, the National Retail Federation projected that more than 52% of consumers would purchase a holiday gift online. Shoppers, however, appear intent on making Santa's Elves work overtime this year. Online sales have surged to $26.6 billion, surpassing last year's sales by 14% according to comScore. This is especially notable given that the economy has not improved by nearly as much in the same time span.
Consumers are increasingly making their holiday purchases online because the benefits of online shopping are manifold. Gone is the need to traverse throngs of people to find the item you desire. Consumers can save time (and gas!) by not having to drive across town to visit various shops. The variety of items, sizes and colors available online is exponentially greater than the variety within one geographic area or single store. These are but a few of the many reasons why consumers are turning to the Internet for holiday sales.
In addition to its many added conveniences, online shopping offers consumers additional sale opportunities. For example, while 'Cyber Monday' was unthinkable just a decade ago, this year it was the heaviest online spending day on record, drawing $1.46 billion, and this day is becoming more popular year after year. Internet shoppers searching for online deals can seek out a retailer's website, but they have also likely been the recipients of targeted emails based on their shopping patterns. Retailers have spent much of the year investing in mobile and social-networking sale optimization, offering a large number of web-based applications to help consumers create, organize, modify, link, and share holiday wish-lists with their loved ones. Apps such as Amazon Wishlist, Wishlistr, List Ideas, Google Shopping List, and Wishpot include features for rating/reviewing items, marking items as owned/wanted, creating multiple wish-lists, and directly linking items on any website onto a wish-list.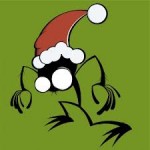 As more and more consumers flock to the Internet for holiday sales, there are others who are following close behind: cyber-criminals and hackers. The great criminal draw to online holiday shopping is that no common security standards exist for these purchases. Companies and online retailers are free to provide virtually any level of security they wish, and there are no regulations or standards requiring even basic security on the Internet. Compounding the problem is that technology—and the e-commerce in particular—has been programmed to place convenience over security. The risk of a digital "Grinch" ruining your online holiday shopping experience may be high.

So, what can you do to enjoy the rest of your online shopping experience during this holiday season and beyond?
The best thing you can do to have a safe and fruitful online shopping experience is perhaps something you once heard from your elders: slow down and think. In other words, be wary of too-good-to-be-true online offers, protect your credit information and always verify a website's URL in your browser's address bar before clicking a link. Those are the simple steps. The more detailed steps are outlined below. Happy Holidays!
10 Tips for Smart Online Shopping:
Use stronger passwords and use a different one for each site that stores important information. Various password management programs—1Password, KeePass, or LastPass—exist to help you manage your various passwords so that you are not overwhelmed. These programs are safe and secure. Additionally, they can even generate hard-to-crack passwords for you.
Do not send cash or wire money for payment. Pay by credit or charge card. The best option would be to keep a separate credit card account with a low spending limit only for online purchases.
Apply the "smell test" to too-good-to-be-true online offers and compare prices. Scammers will try to entice victims to their websites with ridiculously low prices.
Research the seller. Confirm the online seller's physical address and phone number in case you have any problems or questions.
Keep your antivirus software up to date. It will monitor all online activities and protect your computer from viruses, worms, Trojan horses, and other types of malicious programs.
Pay attention to privacy policies on websites and in software. It is important to understand how an organization might collect and use your personal information before you share it with them.
Enter financial information only on secure sites. If you initiate a purchase online, look for indicators that the site is secure. Although no indicator is foolproof, look for a lock icon on the browsers status bar or a URL address that includes an "s" after "http." Messages may be fraudulent if they contain misspellings, poor grammar, odd phrasings, URLs with strange extensions or URLs that consist entirely of numbers.
Do not respond to email messages that ask for personal information. Legitimate companies will not use email messages to ask for your personal information. When in doubt, contact the company by phone or by typing in the company Web address into your browser. Don't click on the links in these messages as they may take you to fake look-alike sites that are instead fraudulent, malicious websites.
Read retailer and product reviews. Reviews from other people, experts and columnists can give you an idea of how a product performs.
Use your smartphone wisely. Mobile devices offer convenient consumer resources but may also provide cyber criminals with your personal and account information.