National Cybersecurity Framework — Can Standards of Best Practices Drive Organizational Decision-Making with Regards to Cybersecurity?
Critical systems–the majority of which are owned and operated by the private sector–are increasingly vulnerable to cyber attacks that could cause large-scale disruption or economic loss. Amid Congress' inability to pass comprehensive cybersecurity legislation, the National Cybersecurity Framework published by the National Institute of Standards and Technology (NIST) marks an important step forward in a national effort to combat cybercrime and protect our critical infrastructure.
The blueprint for the Framework grew out of President Obama's Executive Order on "Improving Critical Infrastructure Cybersecurity," in which he directed NIST to work with various stakeholders to develop a comprehensive approach to mitigate cyber risks to critical infrastructure. Following a year of unprecedented stakeholder engagement—during which NIST collected, evaluated, and incorporated feedback from more that 3,000 security professionals and corporations—the Framework was published on February 12. The document outlines a set of voluntary standards, guidelines, and best practices for cybersecurity. While the Framework offers a meaningful step forward, many questions remain. How will the Framework look like once it is put into practice by industry? How will the government support those who adopt the Framework? Will the Department of Homeland Security offer resources and programs to help companies that implement those guidelines? And perhaps most critically, will the Framework improve national and economic security?
This March, the Pell Center will host a panel of distinguished speakers who will address these and related issues–such as whether framework compliance could become mandatory for government contractors and other entities that support the nation's critical infrastructure, and how Rhode Island state agencies and regulators can use the Framework to help local businesses improve their cybersecurity posture. Audience members will be encouraged to contribute questions and provide industry perspectives to the discussion. Seating is limited, and those interested in attending should RSVP to [email protected] or 401-341-2927.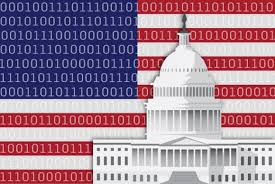 Keynote Speaker
The Honorable Sheldon Whitehouse – U.S. Senator, Rhode Island.
Panelists:
Adam Sedgewick – Senior Information Technology Policy Advisor, NIST.
Michael Leking – Cyber Security Advisor-Region 1, Department of Homeland Security.
Jamia McDonald – Executive Director, Rhode Island Emergency Management Agency.
Moderator:
Candice Barry – Senior Coordinator & Intelligence Officer, RBS Citizens Business Services.
Date:                     March 10, 2014
Time:                    8:30 a.m. Networking Breakfast
9:00 – 10:30 a.m. Panel Discussion and Q&A
Place:                    Pell Center – Young Building
518 Bellevue Avenue (intersection of Ruggles Avenue)
Newport, RI