Katie Langford Joins Pell Center as Associate Director
Newport, RI—Katie Langford has been named the new Associate Director of the Pell Center at Salve Regina University.  An experienced researcher and writer, Langford joins the Pell Center at the start of its 25th anniversary year.  In her principal role, she will direct the Pell Center's research agenda, contributing her own scholarship and supporting the work of fellows affiliated with the Pell Center.
Langford brings a wealth of experience with her to Salve Regina University.  In her most recent position, she served as Associate Director of Research at EAB where she led projects on higher education.  But it is her education and experience that aligned her so well with the mission of the Pell Center.  A graduate of both New York University (B.A. Philosophy) and American University (M.A. International Peace and Conflict Resolution), Langford has also served in the United States Peace Corps as an English instructor and educational consultant in Ethiopia.
"We are thrilled to welcome Katie to the Pell Center and Salve Regina University," said Jim Ludes, Executive Director of the Pell Center.  "Her substantial talents as a thinker and writer and her ability to lead others in that work will help grow the Pell Center in its 25th year and beyond," he said.
"I am incredibly grateful for this opportunity to work at the Pell Center because of its storied history and mission as well as the connections the center continues to make with the community, both nationally and internationally, to promote American engagement and civic discourse. It's my privilege to be a part of it."
"Senator Claiborne Pell valued education, American engagement in the world, and public service," Ludes continued. "His values are Salve's values, and they are Katie's, too.  That's why we're so thrilled to welcome her to the Pell Center."
The Pell Center for International Relations and Public Policy at Salve Regina is a multidisciplinary research center focused at the intersection of politics, policies and ideas.  Dedicated to honoring Sen. Claiborne Pell's legacy, the center promotes American engagement in the world, effective government at home and civic participation by all Americans.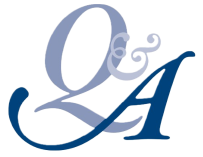 Who are your heroes and why?
"I greatly admire those who have spearheaded grassroots civic movements, like Nelson Mandela, Martin Luther King Jr., Gloria Steinem, and Angela Davis.  I often find myself returning to their words of wisdom.  They are representative of a unique breed of folks who've mastered the art of balancing vision and hope with grounded-ness and realism."
What public or international issues cause you the most concern or are most interesting to you—and why?
"Throughout my master's program, I was often drawn to conflicts and issues that do not generally receive wide media attention, particularly from United States news.  I delved into topics like the Rohingya genocide in Myanmar and the prison industrial complex in the U.S.  Now, like many of us, I am most concerned about the large-scale threats to U.S. democracy, what they signal for our future, and how the narratives that surround them create discord and distort the reality of the past."
What did serving in the Peace Corps in Ethiopia teach you?   Is there anything that you didn't expect?
"Living and working in Ethiopia gave me an appreciation of the now and helped me practice living in the current moment.  Time moved a little slower in the small city in Southern Ethiopia where I lived—I learned there was always time for a coffee break and to walk a little slower.  There were frequent power outages and limited internet access, so I was often without distraction.  I learned to be more present when I was with friends and colleagues or more focused on the task at hand, like hand-washing my clothes or cooking kita, a naan-like bread, over a mini wood-burning stove.  I also learned to release any plans I made for myself for a day.  I tended to make a plan and stick to it with great stubbornness but that was difficult when the power was out or the post office was closed for lunch.  These unexpected changes helped me release control and go with the flow.  The experience helped me be a better friend, a more present colleague, and a more patient person."
You've worked with elite American universities and you've taught in a financially disadvantaged, developing country.  What could American students learn from the students you worked with in Ethiopia? What could Ethiopian students learn from their American counterparts?
"In my experience, I witnessed students in both places rely on assumptions to create a narrative about the respective countries.  And I've taken this kind of human short-cut myself to build an idea about something new or foreign.  But such assumptions are often too simplistic to accurately convey the complexities of life, and they can be dangerous.  Assumptions about quality of life and cultural norms in a country can quickly slide to those about intelligence, grit, and capability of individuals.  Students—anyone—can learn much more by avoiding assumptions, asking questions, and visiting new places with an open mind."
Why did you want to come work at the Pell Center at Salve Regina University?
"I was drawn to the Pell Center's approach to tackling large, complex issues, like the future of American democracy.  Many such issues around public policy and international relations can seem far removed from our day to day lives, though they do effect each of us.  I admire the way the Pell Center promotes understanding and discourse among citizens and leaders to increase understanding and open communication.  I was additionally encouraged by the mission of Salve Regina University; to work for an institution that encourages students, staff, and faculty to seek wisdom and promote universal justice for a harmonious world is an honor."
If you could solve one world problem with the wave of your hand, what would it be?
"Income disparity."
What is at the top of your bucket list?
"Travel!  There are so many places I want to see but the current top countries include: Morocco, Ireland, Greece, and Brazil."
How is your ideal weekend spent?
"Reading in the morning with a cup of coffee and nowhere to be, yoga, a swim in the ocean, and dinner with friends and family."
Which book could you read over and over again?
"'One Hundred Years of Solitude' by Gabriel García Márquez."