Dr. Iskander Rehman's Detailed Study of Cardinal Richelieu's Grand Strategy Released by Texas National Security Review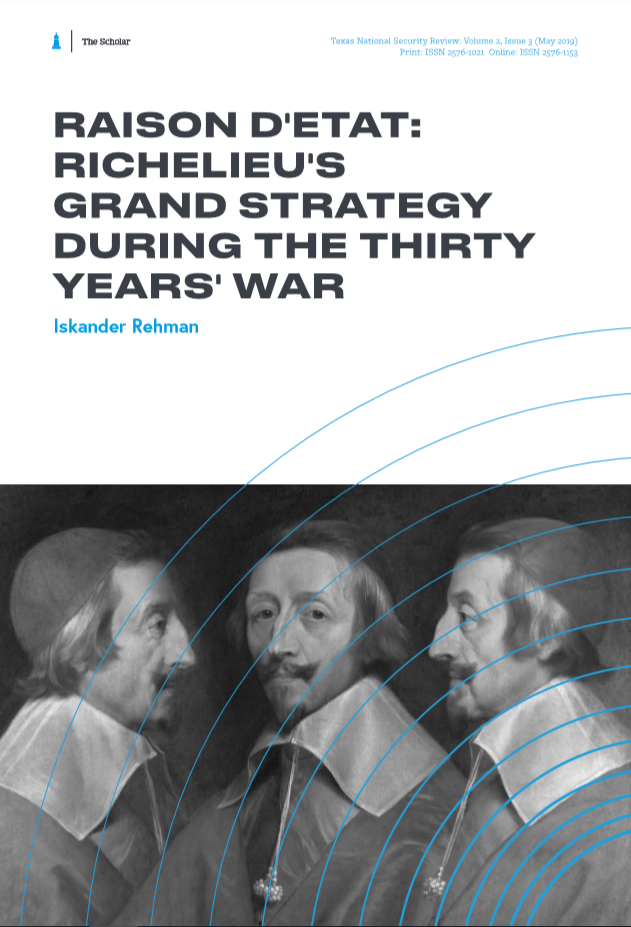 In the latest issue of the leading national security journal Texas National Security Review, Senior Fellow Dr. Iskander Rehman engages in a detailed and interdisciplinary analysis of Cardinal Richelieu's grand strategy during the Thirty Years' War.
One of history's more polarizing figures, Richelieu is perhaps best known for three things: his unabashed authoritarianism, his efforts to stiffen the sinews of the French state, and his controversial decision to position France as a counterweight to Habsburg hegemony through a network of alliance with Protestant powers.
Rehman's essay, which draws on both primary and secondary sources, focuses on this last aspect of the famous statesman's life and legacy—his conception and practice of great power competition. What philosophy of power and statecraft underpinned the cardinal's approach to balancing and collective security? To what extent was Richelieu truly successful, and what lessons can contemporary foreign policy experts derive from his policies and actions?
---
---
---