Data Privacy Day: How to Protect Yourself and Your Organization Online: Picks of the Week
Americans and Cybersecurity | Pew Research Center
Data Privacy Day: Easy Tips to Protect Your Privacy | Forbes
Data Privacy Day: know the risks of Amazon Alexa and Google Home | Naked Security
Today is Data Privacy Day (DPD), an international effort held annually to raise awareness about data privacy and promote data protection best practices. This event is celebrated every year on January 28th in commemoration of the signing of Convention 108, the first legally binding international treaty dealing with privacy and data protection. Across the country and around the globe, organizations like the Pell Center at Salve Regina University have held DPD events throughout the week aimed at raising consumer and corporate awareness about data privacy issues, including the Internet of Things (IoT), data breach security, identity protection, and sophisticated new cyber threats.
While this year's theme is focused on Respecting Privacy, Safeguarding Data, and Enabling Trust, many of the discussions around the country have centered around the implications of IoT devices – from fitness trackers to cars, smart TVs, baby monitors, children's toys and any other device that is being connected to the Internet – on security and privacy. The sensors embedded in these devices and their deep penetration into people's lives, businesses, and homes enable them to listen to our conversations and collect incredibly private data about individuals and organizations, which in turn could be used to quickly triangulate people's identity from mere fragments of data, exposing our lives to a variety of cyber threats. Indeed, while the IoT allows for virtually endless opportunities and connections to take place – many of which we haven't even thought of today – experts from tech companies, watchdog organizations, and universities agree that these devices also open up more avenues for companies, hackers, and governments to violate our privacy.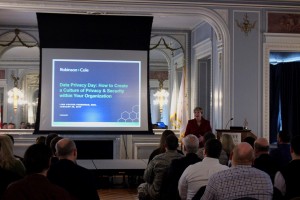 With new data breaches emerging daily and an increased use of information as a tool of political warfare, individuals and organizations should take advantage of every opportunity to discuss the importance of protecting personal data and empowering leaders to take better actions to safeguard information and digital assets. Ensuring the integrity of data and controlling its use is critical to maintaining trust not only in private companies, but in public institutions and government leaders' ability to make decisions. This not only means having the right policies and security solutions in place, but also making sure everyone in every given organization that comes into contact with confidential data knows how to protect it. Organizations should recognize that data privacy starts with the individual users and that employees can actually become the first line of defense if they receive proper training and know what they can do to not only protect their organization, but also protect their own personal information. As many of the events hosted throughout the week – including at the Pell Center – reminded us, holding regular data privacy and cybersecurity seminars and trainings for employees can serve to develop a culture of security and privacy across the entire enterprise, communicate internal cybersecurity policies and procedures, address specific security and privacy issues, and remind everybody of their fundamental role in maintaining an organization's strong cybersecurity posture.
Basic tips for any individual to be safer online include locking down logins, adopting dual-factor authentication, making sure all Internet-connected devices are up to date, and if something looks suspicious, deleting it instead of clicking on it or opening an attachment. A few other recommendations include:
Share with care – What you post can last a lifetime: Any information you share online can easily be copied and is almost impossible to take back.
Personal information is like money. Value it. Protect it.: Information such as your online purchases, web searches, and contact lists has value ‒ just like money. Understand the value of your information and be more selective with the information you provide to apps and websites.
Post only about others as you would like to have them post about you: Remember the golden rule and that it applies online as well. What you post online can positively or negatively impact other people.
Own your online presence: Review your privacy and security settings on your apps, games, and social media platforms.
Don't connect sensitive accounts to your smart home devices (e.g. Echo, Alexa) and mute them when not in use: The mute/unmute button is right on top of the device. The "always listening" microphone will shut off until you're ready to turn it back on.
Stay current. Keep pace with new ways to stay safe online: Keep up with new technology and ways to manage privacy. Visit staysafeonline.org or other trusted websites for the latest information about ways to stay safe online.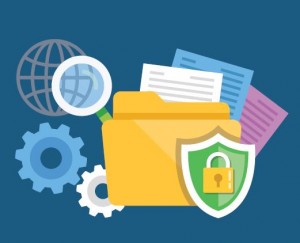 Raising visibility of initiatives like DPD and spurring ongoing discussions will help to maintain global awareness, even as single celebrations and cybersecurity headlines fade from the front page. While recent research shows that half of Americans feel that their personal information is actually less secure than it was 5 years ago, the hope is that efforts like Data Privacy Day continue to increase individuals' awareness about safeguarding their own privacy and highlight why it's important for nations, organizations, and people to be responsible data stewards.