Upcoming Roundtable | The Ethics of Being a Shopaholic: Exploring the Impact of "Fast Fashion"
In April 2013, a clothing factory in Bangladesh collapsed and killed over 1,100 garment workers and injured nearly 2,500 more.
Nearly 30 major "fast fashion" retailers from the around the globe, including Primark, the U.K. equivalent of Forever XXI, were using this particular factory at the time of its collapse. Two years later, the impact of the Rana Plaza tragedy has pushed for major players in the apparel industry to become more socially responsible.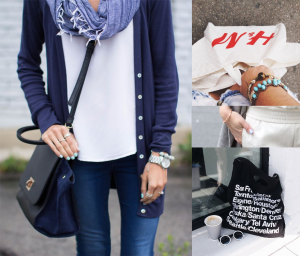 Although some large fashion retailers are implementing better practices, should responsibility also be placed on the everyday shopper to improve the current condition of the "fast fashion" industry?
On Tuesday, April 21, 2015, Salve Regina University students, staff and faculty are invited to explore the Rana Plaza collapse through the consumer perspective—participants will discuss the meaning of "fast fashion" and its consequences, as well as alternatives to "fast fashion." The discussion will be held in Miley Private Dining Room from 11:45am-12:45pm. Free lunch is provided and space is limited. RSVP to [email protected].