Senior Fellow Francesca Spidalieri Named to New Cohort of Transatlantic Digital Debates Fellows
Francesca Spidalieri, Senior Fellow for Cyber Leadership at the Pell Center at Salve Regina University, has been selected as a fellow for the 2017 Transatlantic Digital Debates (TDD) program.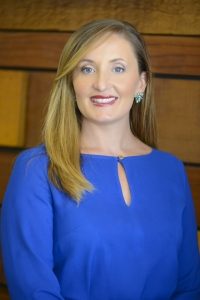 The TDD program is a joint initiative of the Global Public Policy Institute (GPPi) in Germany and New America, a Washington, DC, based think-tank. Together, the two organizations bring a select group of young professionals together from their respective countries to work on key challenges that sit at the intersection of technology, policy, economics, and law. For the second round of the program, the TDD steering committee has selected 18 exceptional individuals who cover various angles of tech policy and represent the public sector, civil society, business, and academia. The new fellows will come together during a series of meetings in Germany and the United States to discuss different policy questions with regards to innovation and regulation in the digital economy, as well as the relationship between cybersecurity and privacy issues, including emerging cybersecurity threats and the challenges that come with increasing automation, connectivity, and the growing use of algorithms.
The Transatlantic Digital Debates foster dialogue among future decision-makers to build more long-term transatlantic cooperation in the digital age. Through workshops and conversations with leading decision-makers and experts from various sectors, the fellows engage in open and provocative discussions on the best approaches to shaping our rapidly changing digital societies and economies. "This fantastic program brings together experts from both sides of the Atlantic to enhance transatlantic political discussions and help develop best approaches to the challenges of our increasingly connected and digitally-dependent societies," said Spidalieri.  "I am thrilled to join this incredible network."
Dr. Jim Ludes, Executive Director of the Pell Center, said, "We are proud of Francesca for all that she has done to build an international reputation for her work on cybersecurity here at the Pell Center.  She's achieved so much already, so we're not surprised that she would receive this kind of recognition.  We know Francesca will learn a lot during her time as a TDD fellow, she'll contribute to their deliberations, and, ultimately, she'll bring those insights back to the important work she does at the Pell Center."
You can follow Francesca on Twitter @Francesca-cyber and use #TDD2017 to follow the program and stay up-to-date on the fellows' blog posts and podcasts. For more information about the program, visit http://www.transatlanticdigitaldebates.net.  For more information on the Pell Center's Cyber Leadership Program, visit http://pellcenter.org/cyber-leadership/.