Pell Center Welcomes Kathleen Shannon as Visiting Fellow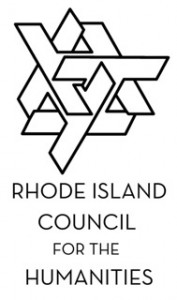 The Pell Center for International Relations and Public Policy at Salve Regina University is pleased to welcome collaboration facilitator and strategist Kathleen Shannon as a visiting fellow in residence at the Pell Center this Spring.
The Rhode Island Council for the Humanities (RICH) and the Van Beuren Charitable Foundation are supporting Ms. Shannon's work to explore a framework for collaboration among Newport cultural institutions, with a particular focus on Colonial Era assets. Their efforts promise to enhance the overall profile and resources of cultural institutions, grow Newport opportunities, and tackle challenging problems no single organization can solve alone.
"We are delighted to support this important initiative from RICH and the Van Beuren Charitable Foundation," said Jim Ludes, Executive Director of the Pell Center.  "Newport's history is so entwined with the larger story of America's growth and development.  We're happy to play a small role in supporting Kathleen's work."
Ms. Shannon has spent most of her career working across sectors and disciplinary boundaries leading organization to collaborative models and practices. These efforts often lead to shared infrastructure, expanded resources and creative practices and partnerships. In recent years, she worked closely with faculty leadership at Brown University as the Director of Research Initiatives. In that role, she increased awareness of Brown's unique interdisciplinary research strengths, built critical national/international partnerships and enhanced and diversified sources of sponsored funding.
Kathleen lives in East Bay area with her husband and two daughters