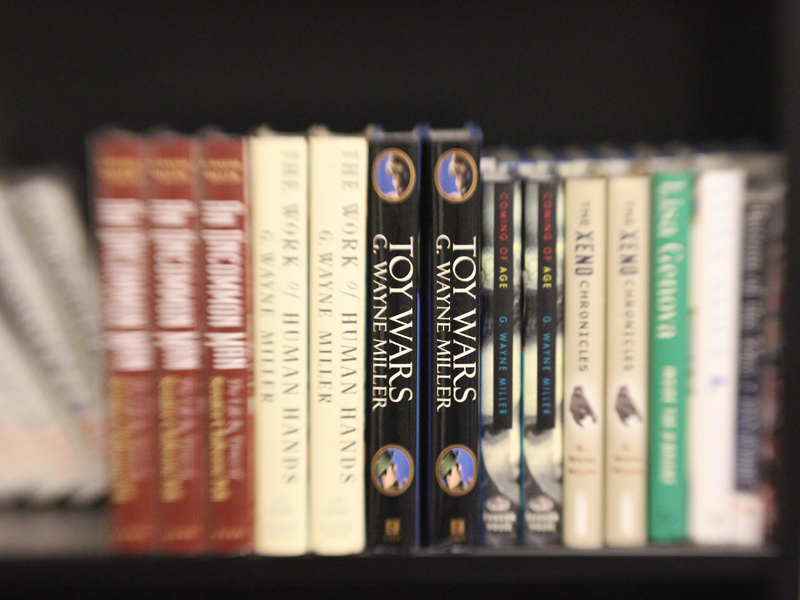 Pell Center Visiting Fellow G. Wayne Miller will co-Executive Produce "Toy Wars," a limited dramatic series for Amazon.  Based on Miller's 1998 book "Toy Wars: The Epic Struggle Between G.I. Joe, Barbie and the Companies that Make Them," the project brings together some of Hollywood's best creative talent, including Josh Gad; Josh Schwartz; and Seth Gordon.
"Toy Wars" tells the tale of G.I. Joe and Barbie, produced by Hasbro and Mattel, respectively. Miller spent years chronicling Hasbro's efforts with G.I. Joe, acquisitions, attempted takeover by Mattel in 1996, and Hasbro's milestone successes and failures.
Hasbro, Inc. has been a pillar of Rhode Island since it was founded in 1923.  The company remains headquartered in Pawtucket, Rhode Island. Pell Center Executive Director, Jim Ludes, and Miller co-hosted an episode of "Story in the Public Square" featuring an interview with Brian Goldner, Hasbro's current CEO, chairman, and president. Click here to watch the episode.
Ludes praised Miller's success, saying, "Wayne Miller is a tremendously gifted storyteller whose accomplishments in so many different media—from his day-job with The Providence Journal, to his books, his documentaries, and our collaboration with Story in the Public Square—signal his exceptional talent and diverse skills.  We're lucky to work with him and wish him every success in this new project."
Miller directs the Pell Center's Story in the Public Square initiative and co-host's the Center's television show of the same name.
Related Posts