New Pell Center Adjunct Fellows Bring Additional Expertise
Newport, R.I.—Three accomplished professionals have joined the Pell Center as fellows. Brandon Catalan and Paul McGreevy will be contributing their expertise to the cyber leadership project and the Pell Center's Rhode Island Corporate Cybersecurity Initiative (RICCI), whereas Brig. Gen. Peter Zwack, USA (Ret.) will provide insight on international affairs, especially the West's relationship with Russia.
"Over the past few years, the Pell Center has built a cohort of thought leaders from a variety of different fields," said Pell Center Executive Director Jim Ludes. "This new crop of fellows is no different.  From the technical to the strategic, the expertise Brandon, Paul, and General Zwack bring to the Pell Center reflects the challenges facing the United States today."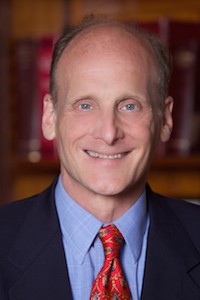 General Zwack recently retired after more than 34 years of military service, in his final posting as the U.S. defense attache in Moscow after serving in key leadership and staff positions in Afghanistan, South Korea, the Balkans, and Germany. In Moscow, Zwack was eyewitness to the tumultuous events and troubling changes in President Putin's Russia with serious consequences for U.S. security.
"General Zwack brings wonderful recent experience in Russia at a time when U.S.-Russian relations are troubled," continued Ludes.  "We're lucky to have him working with us."
Catalan has close to a decade's worth of combined government and academic experience in the fields of digital forensics, cyber intelligence, network exploitation, and information security.  He has held technical leadership roles in defense industry where he provided counter-intelligence support to focused cyber operations and has also served with several agencies within the U.S. intelligence community on matters relating to surveillance and target acquisition, cyber exploitation, malicious code forensics, and adversarial tactics, techniques, and procedures.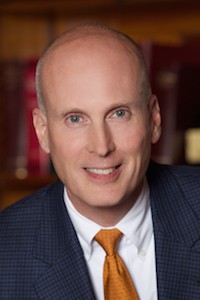 After serving in the Navy and reaching rank of lieutenant commander, McGreevy spent more than 14 years as a senior management and IT consultant with KPMG LLP, BearingPoint Inc. and Deloitte Consulting LLP, where he specialized in business strategic planning, organizational development, and technology architecture for federal agencies.  McGreevy also served as project manager for Lincoln Chafee's winning gubernatorial campaign, as well as Director of the Department of Business Regulation from 2011-2015, serving statutorily as the state banking commissioner, commissioner of insurance, real estate administrator, and state boxing commissioner.
Senior Fellow for Cyber Leadership Francesca Spidalieri praised Catalan and McGreevy. "As the Cyber Leadership project gains momentum," she said, "Brandon's background in advanced cyber threats and digital forensics and Paul's approach to cybersecurity through the business and finance industry will serve as great assets to both our research and community engagement efforts."