International Relations Expert Derek B. Miller Joins Pell Center as Adjunct Fellow
The Pell Center at Salve Regina University announced the addition of international relations expert Derek B. Miller as an adjunct senior fellow.  Miller, a Boston, Massachusetts native, is the founder and Director of The Policy Lab and has worked in international affairs with the United Nations, several foreign governments, and think tanks for over twenty years. He studied at Georgetown (MA, National Security Studies), Oxford (St. Catherine's College and Linacre), The Graduate Institute of International Studies in Geneva (diplome des études superior, D.E.S.) and the University of Geneva (Ph.D. in international relations).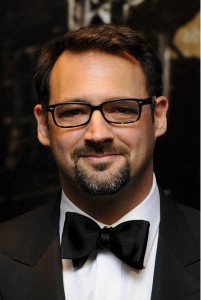 Pell Center Executive Director Jim Ludes praised Miller's addition: "I've known Derek since we were both graduate students at Georgetown and I joined his effort to start a journal that would go on to shape important debates in the defense community in the 1990s. He's part visionary, part doer, part scholar, and part poet. We look forward to the many contributions he will make to the Pell Center in the years ahead."
Miller's specialties include international security affairs; Iraq and U.S. policy theory; public policy and planning; UN affairs; and humanitarian affairs and international development.
Miller is also an acclaimed and prize-winning novelist whose debut novel, Norwegian by Night (2013), won the CWA John Creasy Dagger and was published in fifteen languages. Norwegian by Night was the Read Across Rhode Island selection in 2015 when Miller visited Rhode Island from his home in Oslo, Norway, where he lives with his wife and two children. The Girl in Green, his second novel, was published this year.