Fall 2016 Event Series Announced
Today the Pell Center announced a wide array of events for fall 2016, encompassing topics ranging from the ethical challenges of new technologies to the history and legacy of slavery in New England. In addition, there are several events covering the 2016 presidential race. Tickets to Pell Center events are free. Please RSVP in advance for each event on the Pell Center's Eventbrite page, as seating is limited to 100. Call 401-341-2927 with any questions or concerns. For more information, visit pellcenter.org or email [email protected].
Please note, all events this fall will take place at the Pell Center, Young Building, 518 Bellevue Ave, Newport RI 02840 and space is limited.
Who Stole Conservatism?
September 20, 2016, 7:00 p.m.
Mario DiNunzio, Ph.D., Providence College
Traditional conservatism was captured, distorted, and harnessed to the service of laissez faire capitalism. In the process classic conservatism virtually disappeared from the American political scene and remains largely absent.
Debate Watch: Presidential Debate
September 26, 2016, 8:30 p.m.
Join the Pell Center staff and friends for a spirited discussion and to watch the first debate. We will survey the audience before and after the debate to see how opinions have changed.
The Ethical Challenge of New Technologies
October 5, 2016, 7:00 p.m.
Lewis M. Duncan, Provost, U.S. Naval War College
Humanity is on the verge of multiple new technological revolutions that will change how people work as well as the quality and length of their lives. Join us for a compelling discussion of the ethical and societal implications of these new technologies.
Debate Watch: Presidential Debate
October 19, 2016, 8:30 p.m.
Join the Pell Center staff and friends for a spirited discussion and to watch the final debate. We will survey the audience before and after the debate to see how opinions have changed.
Hacking the Election
October 24, 2016, 7:00 p.m.
Panelists:
Shawn Henry, President, CrowdStrike
Sean Kanuck, former National Intelligence Officer Cyber Issues
B. David Mussington, Ph.D., Center for International Governance Innovation
Francesca Spidalieri, Pell Center
Brent Turner, Secretary, National Association of Voting Officials
In recent years, state-sponsored hackers and proxies have breached targets from the White House to the State Department to the Office of Personnel Management (OPM) to the DNC, and attacks against electoral candidates and the parties they represent are likely to continue up until the presidential election in November and beyond. More troubling is the possibility that foreign governments may seek to manipulate election results directly or indirectly by affecting turnout, disrupting election sites, and ultimately undermining confidence in the US electoral system itself.
As the United States moves towards the 2016 presidential election, how might recent hacks impact the outcome? What can be learned from the recent breaches of the OPM, DNC, and states' voter registration databases?  Is the vulnerability of the US electoral system (including voter registration databases and voting machines) to cyber attack a real threat?  If so, how can those breaches be detected? And what can the US ultimately do to protect the integrity of its elections from hacks?
A panel of distinguished experts will discuss these and other timely issues on the ability of the US government and local state jurisdictions to maintain the confidentiality, availability, and integrity of our most sensitive information systems and networks.
Memorializing our Conflicted Past: Historic Preservation and Slavery in New England
November 1, 2016, 7:00 p.m.
Panelists:
Brent Leggs, National Trust for Historic Preservation
Jon Marcoux, Ph.D., Salve Regina University
Joanne Pope Melish, Ph.D., University of Kentucky
Penny Outlaw, Royall House and Slave Quarters
Keith Stokes, 1696 Heritage Group
The panel will address the following areas:
Historical Perspective on Slavery in New England- A brief outline of slavery in New England and its legacy
Preservation of slavery and post-emancipation sites and memorials – A discussion of the importance of preserving these historical places and presenting history to the public. What story or stories should be told through memorials? The debate over erasing the legacy of slavery… (Harvard, Yale, etc.)
History as a tool to start a dialogue about contemporary issues of race– How can we use historical sites and memorials to engage the entire community in a conversation by linking the past to the present?
Now What? A Panel Discussion of the Election Results
November 9, 2016, 7:00 p.m.
Panelists:
Karen Bordeleau, Retired Executive Editor and Senior Vice President, The Providence Journal
Robert Hackey, Ph.D., Providence College
Jim Ludes, Ph.D., Salve Regina University
Ted Nesi, Reporter, WPRI
Elections can signal a public desire for change or a broad commitment to the status quo. One night after the American people select their next president, join a panel discussion of what comes next: from the mechanics of a presidential transition to the policy challenges facing the new president.
Lessons for the Next President from America's Wars of the 21st Century
November 29, 2016, 7:00 p.m.
Joseph Collins, Ph.D., National Defense University
Professor Collins's research effort began with two questions from the Chairman of the Joint Chiefs: what were the costs and benefits of our wars in Afghanistan and Iraq and what were the strategic lessons from those conflicts. His presentation will cover the difficulty of learning from experience and then outline the strategic lessons derived from our experience in Afghanistan and Iraq. Those lessons will cover a number of subjects from civil-military interaction to unity of effort to the changing character of war. He will also discuss the costs and benefits of these conflicts, and their applicability of his research to the war against ISIS.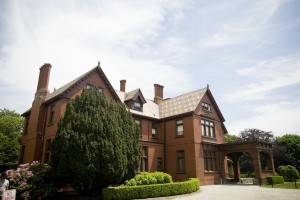 Location:
Pell Center—Young Building
Salve Regina University
518 Bellevue Avenue (intersection of Ruggles Ave.)
Newport, RI 02840