Upcoming Lecture | Adapting Waterfront Communities to Rising Seas and Extreme Storms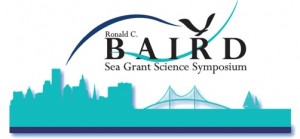 On the evening of Tuesday, December 9, 2014, the Pell Center at Salve Regina University will be hosting three speakers to discuss the challenges of rising sea levels for waterfront businesses and how businesses can implement strategies to prevent or minimize damage. The lecture, "Staying Afloat: Adapting Waterfront Communities to Rising Seas and Extreme Storms," is part of the Ronald C. Baird Sea Grant Science Symposium and the Shoreline Change Special Area Management Plan (Beach SAMP).
Experts are predicting rising sea levels in Rhode Island and the rest of New England. This free public event will feature John Englander, author of High Tide on Main Street: Rising Sea Levels and The Coming Coastal Crisis, offering an informed perspective on the challenges that waterfront communities and businesses are likely to face in coming years.
In addition, Lisa Konicki of the Westerly Chamber of Commerce will discuss how businesses in Westerly responded to the Sandy storm and URI Emeritus Professor Malcolm Spaulding will familiarize us with STORMTOOLS, a suite of coastal planning tools that allow Rhode Island to select particular coastal locations and view high resolution images related to projected storm surges, sea-level rise, and coastal changes.
All are welcome to this free public forum.
To register for this event, please visit baird-2014.eventbrite.com or click the button below: