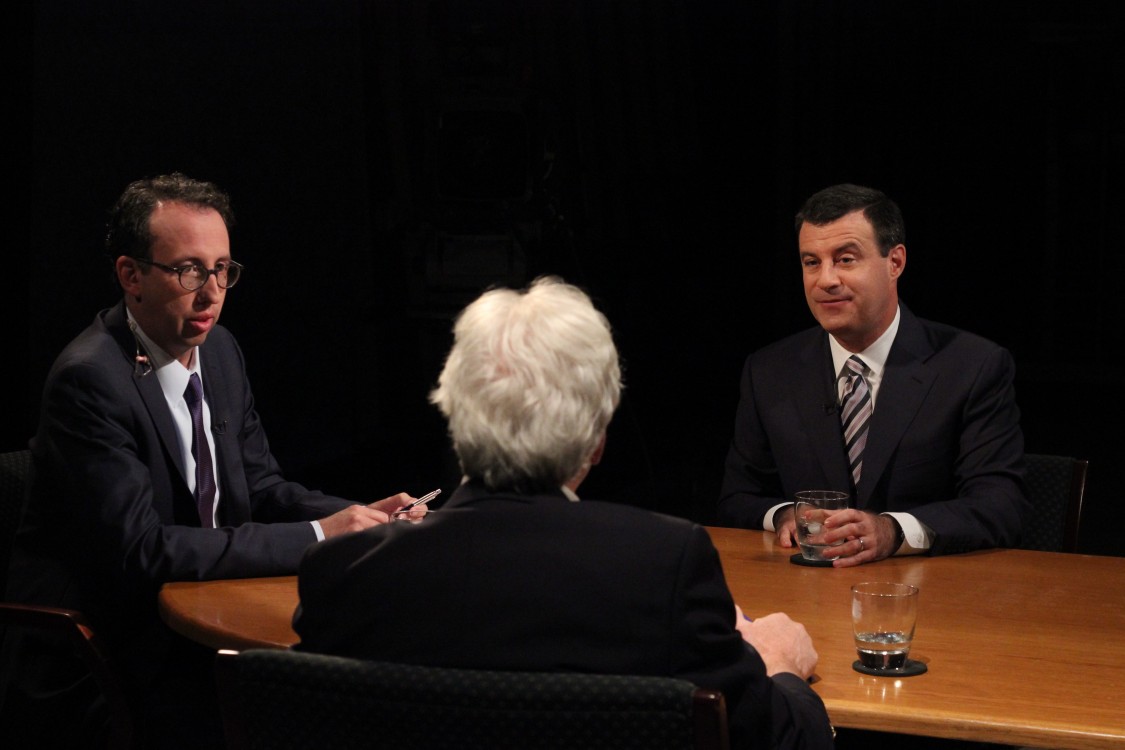 This weekend, "White House Chronicle: Story in the Public Square" hosts Jim Ludes and G. Wayne Miller welcome Emmy-winning broadcast journalist David Shuster to the show.
Throughout his remarkable career, Shuster has covered American politics on major cable news networks from MSNBC to Al Jazeera America, and more. This episode delves into the narratives surrounding political campaigns, particularly in the 2016 presidential race. With the election fast approaching, the dominant narratives from each camp compete for attention from voters all over the country.
"David Shuster showed us why he's such a good journalist. He delivers profound insights about the stories that make up the 2016 campaign with wit and energy," said Jim Ludes.
"White House Chronicle" airs nationwide on some 200 PBS and public, educational and governmental (PEG) access stations; and worldwide on Voice of America Television and Radio. An audio version of the program airs four times every weekend on SiriusXM Radio's popular POTUS (Politics of the United States), Channel 124: Saturdays at 8 a.m. and 5:30 p.m. ET, and Sundays at 1 a.m. and 4:30 p.m. ET.
In Rhode Island and southern Massachusetts, the program airs Sundays at 11:30 a.m. on Rhode Island PBS, Digital 36.1, and other carriers; and 7 p.m. Sunday on PBS Learn, Digital 36.2, and other carriers.
Story in the Public Square is a partnership of The Pell Center at Salve Regina University and the Providence Journal.
Locally, the broadcast will be aired on Sunday, September 4, 2016 at 11:30 a.m. on Rhode Island PBS (WSBE).
Related Posts