Javier Manzano to receive 2016 Pell Center Prize for Story in the Public Square
NEWPORT, R.I. – Pulitzer Prize-winning photographer and documentary filmmaker Javier Manzano, whose career has taken him to Syria, Iraq, Afghanistan, Libya and Nigeria, among many other places, has been named the 2016 winner of the Pell Center Prize for Story in the Public Square. The prize honors a storyteller whose work has significantly influenced the public dialogue.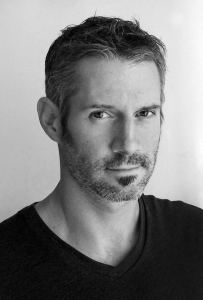 As the fourth winner of the prize, conferred by the Story in the Public Square program at Salve Regina University's Pell Center, Manzano joins journalist and two-time Pulitzer winner Dana Priest, who received the inaugural award in 2013; Emmy-winning screenwriter and actor Danny Strong, the 2014 winner; and last year's honoree, Lisa Genova, the best-selling author of Still Alice and three other novels.
"I am deeply honored to be receiving the 2016 Pell Center Prize for my work as a journalist," Manzano said. "Be it a local or international investigative story, a feature or in my case documentary films and photography, we all strive to bring to the public human stories that spark or further important conversations or remind us that certain truths need not be forgotten.
"We often believe that events such as conflict or man-made human disasters happen to 'others in faraway places' and do not have an impact on our far-removed lives across the world. They do. Policy can be changed. Man-made disasters can be averted. Individuals living in democratic countries have a say in the foreign policy of their own nations. I am thrilled that Story in the Public Square recognizes this type of storytelling."
"Javier's astonishing images tell some of the most important stories of our time in a way that no other media can," said G. Wayne Miller, Story in the Public Square director, Pell Center visiting fellow and Providence Journal staff writer. "His courage in capturing them is extraordinary. We are thrilled to be bringing Javier to Rhode Island to accept the Pell Center Prize."
"It is impossible not be deeply moved by the human dramas captured by Javier's work," said Pell Center executive director Jim Ludes. "He alternately enlightens, amazes, disturbs – and always prompts deeper thought and discussion about resolving some of the planet's most pressing problems."
Manzano's work can be viewed on his web site: www.javiermanzano.com.
A native of Mexico, Manzano, 40, holds a bachelor's degree in International Business from Loras College in Iowa and a bachelor's in photojournalism and documentary film production from California's Brooks Institute of Photography. After internships at several American newspapers, Manzano was hired by the Rocky Mountain News in Denver. When it folded, in 2009, Manzano began his independent career. He is currently based in the Middle East.
Manzano won the 2013 Pulitzer Prize for Feature Photography for his photo, distributed through Agence France-Presse, of Syrian rebel soldiers guarding their position as light streams through bullet holes in a wall. Among his 12 other awards are two World Press Photo Awards, in 2010 and 2013, and the 2013 Bayeux-Calvados Award for war correspondents.
Manzano will speak, present some of his work, and receive the Pell Center Prize in a ceremony at 7 p.m. Tuesday, June 21, at the Pell Center on the campus of Salve Regina University in Newport, R.I. Details about the event will be released in the coming weeks.
While in Rhode Island, Manzano will be interviewed for an episode of "Story in the Public Square," a new monthly feature of the national PBS show "White House Chronicle." The show is taped at the Providence studios of Rhode Island PBS.
Founded in 2012, Story in the Public Square is an initiative to celebrate, study and tell stories that matter. A partnership of the Pell Center and The Providence Journal, the program sponsors public seminars and discussions, annually names a local and national story of the year, and is guided by a culturally and creatively diverse Story Board.
Image courtesy of Agence France-Presse.