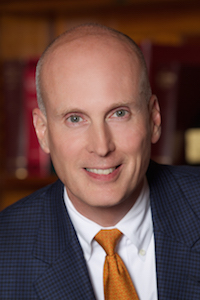 Cybersecurity, strategic planning, economic development, regulatory compliance, process improvement
B.A. in foreign affairs and economics, University of Virginia
M.A. in international relations, Boston University
M.A. in national security affairs, Naval War College
McGreevy served in the U.S. Navy from 1982-1995, reaching the rank of lieutenant commander. During his time in the Navy, he served as a surface warfare officer, worked on a NATO staff coordinating logistics planning for peacekeeping operations in the former Yugoslavia, was the material and logistics officer on a destroyer squadron staff and served as chief engineer on a Navy frigate.
After the Navy, McGreevy spent more than 14 years as a senior management and IT consultant with KPMG LLP, BearingPoint Inc. and Deloitte Consulting LLP, where he specialized in business strategic planning, organizational development and technology architecture for federal agencies.
McGreevy served as project manager for Lincoln Chafee's winning gubernatorial campaign, and then his transition manager. He also served as director of the Department of Business Regulation from 2011-2015, serving statutorily as the state banking commissioner, commissioner of insurance, real estate administrator and state boxing commissioner.