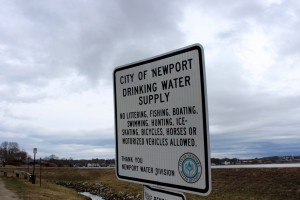 60,000 residents of Aquidneck Island primarily rely upon surface water for their drinking water supply. Over 350 years of human development on Aquidneck Island has impacted the watersheds in many ways, and now these small, urban coastal watersheds are gaining considerable attention for the issues they face.
In a panel discussion we bring together experts in the areas of watershed monitoring, hydrological research, community action, infrastructural planning and source water protection to discuss with the community the challenges and potential solutions.
Moderator:
Jameson Chace, Biology and Biomedical Sciences; Environmental Studies, Salve Regina University
Panelists:
Elizabeth Heron, Program Coordinator, URI Watershed Watch
Kelly Addy, URI Research Associate, Watershed Hydrology Lab
Charles Allott, Aquidneck Land Trust
David McLaughlin, Clean Ocean Access
Thomas Ardito, Aquidneck Island Planning Commission
 
This event is part of Salve Regina University's Jubilee Year of Mercy programming.