Pulitzer Prize-winning photographer and documentary filmmaker Javier Manzano, whose career has taken him to Syria, Iraq, Afghanistan, Libya and Nigeria, will be honored at Salve Regina University when he receives the fourth annual prize for Story in the Public Square on Tuesday, June 21 at 7:00 p.m. in the Young Building.
Manzano won the 2013 Pulitzer Prize for Feature Photography for his photo, distributed through Agence France-Presse, of Syrian rebel soldiers guarding their position as light streams through bullet holes in a wall. Among his 12 other awards are two World Press Photo Awards, in 2010 and 2013, and the 2013 Bayeux-Calvados Award for war correspondents.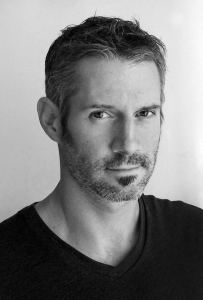 A native of Mexico, Manzano, 40, holds a bachelor's degree in International Business from Loras College in Iowa and a bachelor's in photojournalism and documentary film production from California's Brooks Institute of Photography. After internships at several American newspapers, Manzano was hired by the Rocky Mountain News in Denver. When it folded, in 2009, Manzano began his independent career. He is currently based in the Middle East.
While in Rhode Island, Manzano will be interviewed for an episode of "Story in the Public Square," a new monthly feature of the national PBS show "White House Chronicle." The show is taped at the Providence studios of Rhode Island PBS.
The Pell Center Prize for Story in the Public Square recognizes a contemporary storyteller whose work has had a significant impact on the public dialogue. Previous winners for the Pell Center Prize are Lisa Genova (2015), New York Times best-selling author of Still Alice; Danny Strong (2014), an Emmy-winning screenwriter, producer and actor; and Dana Priest (2013), two-time Pulitzer Prize-winning former Washington Post writer, now the John S. and James L. Knight Chair in Public Affairs Journalism at the Philip Merrill College of Journalism, University of Maryland.
A partnership between the Pell Center and The Providence Journal, Story in the Public Square is an initiative to study, celebrate, and tell stories that matter. For more information, please visit publicstory.org.
Related Posts