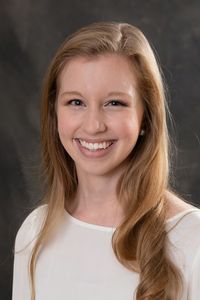 B.A. in American Studies, Salve Regina University
Erin Barry is the communications assistant at the Pell Center for International Relations and Public Policy at Salve Regina University. She manages the website, social media, and press relations for the Pell Center, and supports event management and promotion. Barry also assists with photography and promotion for the Pell Center's television show, "Story in the Public Square," which broadcasts each week on on public television stations across the United States and on SiriusXM's popular P.O.T.U.S. (Politics of the United States), channel 124.
Barry earned a B.A. in American Studies from Salve Regina University in 2019.