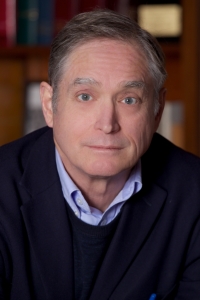 Media, renewable energy, health care
New England culture, business, politics, international affairs, developing world economics
B.A. in history, Dartmouth College (1970)
M.S. in journalism, Columbia University (1972)
Robert Whitcomb was educated in New England and New York schools before embarking on a career in writing and editing.
Beginning as a writer at the Boston Herald Traveler after college, he worked subsequently at the Wilmington (Del.) News Journal and was an editor at The Wall Street Journal, where, among other things, he occasionally wrote the World-Wide column. Whitcomb later became the financial editor of the International Herald Tribune, based in Paris. He was editorial page editor at The Providence Journal in 1992-2013 and served there as vice president in 1997-2013. At that paper, Whitcomb helped plan its annual international public affairs conferences with Brown University.
He was the member secretary of the Aga Khan University Media Thinking Group, which laid the foundation for creating the Aga Khan University Graduate School of Media and Communications, based in Nairobi and serving an international population.
Since retiring from The Providence Journal, in June 2013, he has, in succession, been a columnist for that paper and then a weekly columnist for GoLoca24.com and the founder and editor of newenglanddiary.com.
He has also written and reported for such national magazines as Newsweek and The Weekly Standard, been the editor of several books and international newsletters and co-written a book called "Cape Wind". Whitcomb has co-hosted a weekly public affairs show on television and is a frequent guest on radio and TV outlets.