On April 21st, Defense Secretary Chuck Hagel began his week-long trip to the Middle East. His first stop was in Israel, where he fostered the "very special relationship" between our two nations, while also advising against unilateral military action against Iran's nuclear facilities. As if the trip was not already complicated enough, President Bashar Assad used chemical weapons against his own people in Syria.
Mr. Hagel made it clear that he values the bond that we have with our ally. "I'm going to Israel first because it is a nation that has had a very special relationship with the United States. And it is a nation today in a very dangerous, combustible region of the world, that in many ways finds itself isolated…And it's very important for the people of Israel to know that the United States is committed to their security and that special relationship," he told reporters.
Several countries have come together to create economic sanctions on Iran that are designed to block the transfer of weapons and technology, and to target select sectors of the Iranian economy relevant to its proliferation activities. This is being done in a hope to force Iran into complying with its international nuclear obligations. "The current regimen of multilateral economic sanctions on Iran is among the toughest, most effective ever applied," Mr. Hagel said. "We know through many measurements that those sanctions are hurting Iran — significantly." Mr. Hagel also added that the weapons sales served as "another very clear signal to Iran."
It is very important that both countries are on the same page. Hagel claimed that Israel and the United States equally understand the threat of Iran, but he also acknowledged that we do not necessarily agree on the timeline and whether international sanctions and diplomacy can prevent Iran from developing nuclear weapons, "When you back down into the specifics of the timing of when and if Iran decides to pursue a nuclear weapon, there may well be some differences." An important part of Hagel's visit was to develop a strong relationship with his Israeli counterpart Moshe Yaalon. They seemed to have similar beliefs that the military option needs to be on the table, but saved as a last alternative. "By one way or another, the military nuclear project of Iran should be stopped," Yaalon said. "Having said that, we believe that the military option, which is well discussed, should be the last resort anyhow."
Israel has a long list of threats from countries right outside its borders. Syria took much of the spotlight in an attack that many, including president Obama, consider a "game changer." It is a problem that the world must answer and several analysts believe that lack of action in Syria will send a message to Iran. But during Hagel's trip, Israel stayed on course about Iran. Yuval Steinitz, the minister of strategic and intelligence affairs and international relations said, "We never asked, nor did we encourage, the United States to take military action in Syria…And we are not making any comparison or linkage with Iran, which is a completely different matter." Explaining that these two situations are almost incomparable, Steinitz claimed that the situation in Syria would most likely stay in Syria, while Iran's nuclear program threatened the entire world. Israel has been very inactive about Syria's civil war. They are by no means a fan of Assad, but his family has kept the border with Israel quiet for the past 40 years. Ben-Eliezer, an Israeli politician and former military officer, told the Associated Press, "I wouldn't rule out preparing a plan for Israel to act if the world continues to remain silent and the weapons continue to flow to Hezbollah. These are crazy people, terrorists who will not hesitate to use this tomorrow morning." Unfortunately, Israel must fear who will take power in Syria if Assad is overthrown.
It was made clear by both Prime Minister Benjamin Netanyahu and Mr. Steinitz that Iran is still the number one problem of our generation. Mr. Steinitz acknowledged that recent visits from President Obama, Secretary of State John Kerry and Secretary of Defense Chuck Hagel, is a testament to the support and cooperation that the two countries are displaying on the matter of Iran, but he made it understood that Israel needed to be able to handle the Iran threat on its own.
Patrick Flynn
On Wednesday, Isabel Wilkerson, author of The Warmth of Other Suns, spoke to the Salve Regina University community about the historical significance of the Great Migration.
The Great Migration refers to the diaspora of African Americans from the South to the other parts of the United States throughout the twentieth century. At the beginning of the twentieth century, 90% of African Americans lived in the South. By the 1970s, nearly 50% of the African American population were dispersed across the country.
Wilkerson said the six million African Americans who left the South to break free from what she called the "southern caste system," because African Americans were "subjected to an artificial hierarchy based upon what they look like." While driving, African Americans were not allowed to pass white drivers on the road, not matter how slow a white man drove. In court, African Americans and whites had a separate Bible. On the plantations, they worked  without earning real wages–as slaves or sharecroppers, African Americans worked to live on the land.
On average, one lynching of an African American occurred every four days. Wilkerson found the reasons for lynching were trivial, but "acting like a white person" was the common.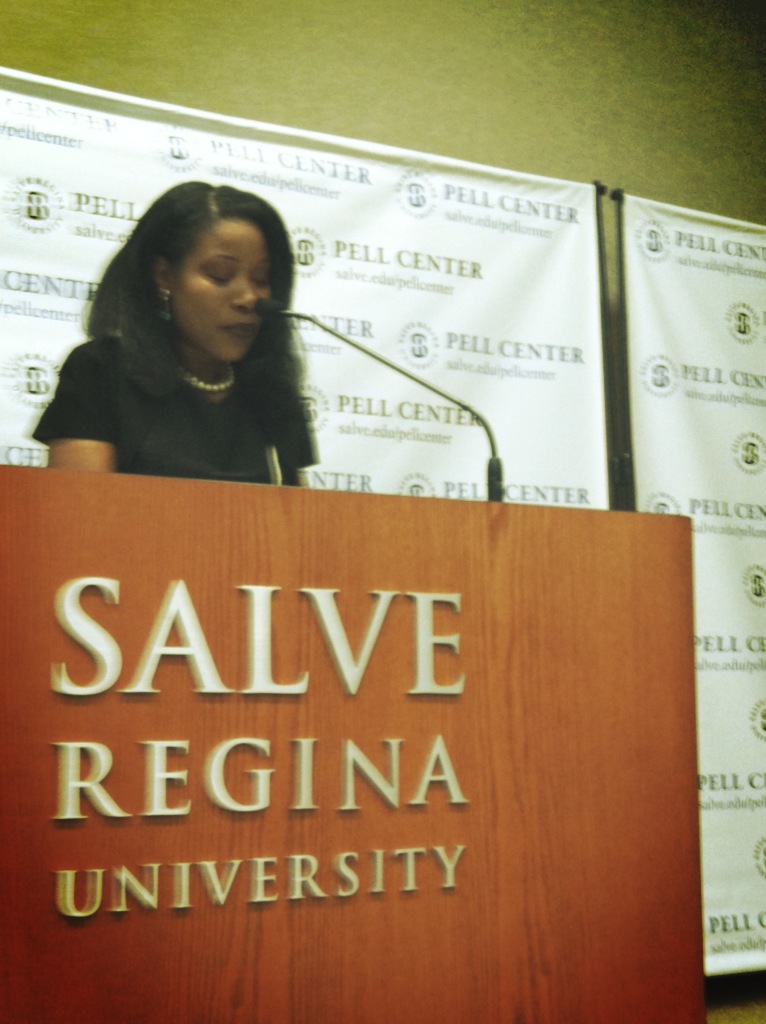 What Wilkerson lamented most about the violence committed to African Americans since the 1600s was the fact that there were "generations and generations who did not have the chance to live out their God given talents." Wilkerson also stressed the nation's loss of one region holding down an entire people to the detriment of the nation's well-being.
African Americans who left the South during the Great Migration finally had the chance to choose who they wanted to become. After enduring decades of oppression, African Americans now had the ability to exercise their rights as American citizens they could not before.
The journey to exit the South, however, was not easy. The sacrifices and decisions that had to be made were hard.
Yet, if it were not for the Great Migration–if those sacrifices and decisions were not made–the world would be a very different place. Toni Morrison, Jesse Owens, and the Jacksons were only a few of the talented African Americans mentioned by Wilkerson who would not have existed had their parents not migrated from the South.
Wilkerson learned the stories of African Americans who had journeyed from the South to all over the United States–Pennsylvania, Illinois, California, or even Alaska. By the time Wilkerson finished writing The Warmth of Other Suns, it took her 15 years and roughly 1,200 interviews to complete–she described the process as a "truly defining" journey.
The historical content of the book may focus on the Great Migration and the story of African Americans, but Wilkerson believes "it's actually about something that touches all of us: freedom."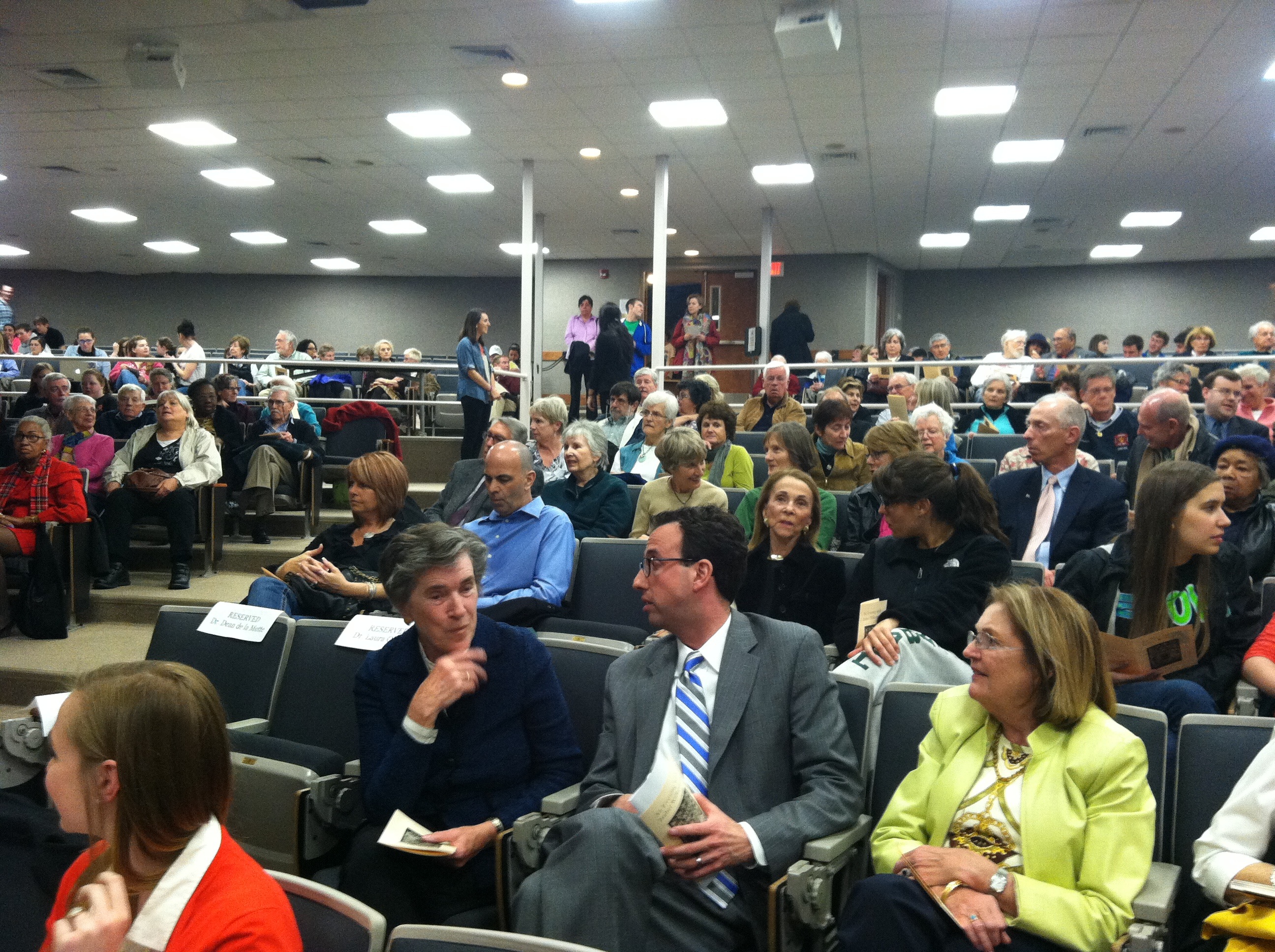 "An Evening with Isabel Wilkerson" was made possible by Mosaic, Salve Regina University's student newspaper; the Pell Center for International Relations and Public Policy; the Office of Academic Affairs, the Office of Mission Integration and the McKillop Library.
The general sentiment in the country is that the financial crisis of 2008 signaled a need for more regulation in business, particularly in the finance industry. No one questions that we need reform, but it must be effective reform with accountability.  The questions are what type of government regulation will actually keep consumers and investors safe, without creating a huge productivity drain on the economy, and who will be accountable to make sure that it is effective.
We already spend billions of taxpayer dollars on financial regulation. In fact, that number has increased from $725 million in 1980 to $2.07 billion in 2007 (in 2000 dollars, and prior to the 2008 financial crisis).  In addition, there are billions more in aggregate compliance costs across financial institutions. The cost of compliance is so extensive, it is actually a competitive advantage if an organization can comply in a cost effective way.  Particularly in this economic climate, we need to ensure that taxpayer money is spent in a way that produces real results, namely measurable reduction in risk.
The government, usually reacting to a crisis in consumer confidence, has put forth several pieces of legislation to monitor and control financial institutions. We will look at some attempts below.
In response to the Great Depression, the government introduced the Banking Act of 1933. The entire law is often referred to as the Glass–Steagall Act. The Glass–Steagall Act limited commercial bank securities activities and affiliations between commercial banks and securities firms.  It essentially meant that banks and securities firms could only offer certain financial instruments, and therefore, the banking and securities businesses would be separate.  In the 1990s, financial institutions lobbied hard to appeal Glass–Steagall. They were successful in influencing public opinion to the point that commentators were arguing that Glass-Steagall was unnecessary, and even harmful to financial institutions.  In 1999, the affiliation restrictions in the Glass–Steagall Act were repealed through the Gramm-Leach-Bliley Act of 1999 (GLBA), and signed by President Clinton.
In a piece written for Forbes, Mr. Watkins and Dr. Brook talk about government intervention. They state that "Regulatory evangelists including Nobel Prize economist Joseph Stiglitz and recent senatorial candidate Elizabeth Warren, not to mention the Occupy Wall Street protesters, have named the overthrow of Glass-Steagall as public enemy number one." Recently, President Obama stated that "there is not evidence that having Glass-Steagall in place would somehow change the dynamic." But maybe, the evidence could be that there was no financial meltdown while it was in place.  Less than 10 years after GLBA, there was such commingling of financial instruments, no one could identify toxic assets or even estimate the magnitude of the problem.
In 2002, Sarbanes-Oxley (SOX) was enacted in response to the high-profile Enron and WorldCom financial scandals. The act is administered by the Securities and Exchange Commission (SEC). The intent was to protect shareholders and the general public from accounting errors and fraudulent practices. Section 802(a) made it meaningful. For the first time, there would be signoff at all levels of financial organizations, big and small, and real consequences for the heads of those institutions: "Whoever knowingly alters, destroys, mutilates, conceals, covers up, falsifies… shall be fined under this title, imprisoned not more than 20 years, or both."
Hank Paulson, Secretary of the Treasury from 2006 to 2009, released a "Blueprint for a Modernized Financial Regulatory Structure," in March 2008, prior to the financial crisis. Paulson cited the need to overhaul the financial regulatory system.  He had extensive financial risk management experience; he had run Goldman Sachs for almost 20 years.  "We should and can have a structure that is designed for the world we live in, one that is more flexible, one that can better adapt to change, one that will allow us to more effectively deal with inevitable market disruptions and one that will better protect investors and consumers," said Secretary Paulson in remarks at the Treasury Department. The proposals called for the creation of several new regulatory agencies and to expand the Federal Reserve's responsibilities. It would streamline the regulatory plan for depository institutions, securities firms, hedge funds, mortgage originators, and the insurance industry. It would introduce major changes that would take years to establish, but it is still unclear that this proposal would prevent another collapse. Measurable success criteria with accountability needs to be a part of any meaningful reform, because "if you can't measure it, you can't manage it".
On July 21, 2010, President Obama signed the Dodd-Frank Wall Street Reform and Consumer Protection Act of 2010 into law.  It is a comprehensive reform of the U.S. financial regulatory framework that reaches far beyond Wall Street. Dodd-Frank set out to keep a check on the banks and prevent another "too big to fail" situation. The law created a new Federal Insurance Office (FIO) that would detect insurance companies that created too much risk. It also would introduce the Office of Credit Rating to regulate credit ratings agencies such as Moody's and Standard & Poor's.  However, it does not address major contributors to the 2008 crisis. It does nothing to fix Fannie Mae and Freddie Mac, and or end their taxpayer-funded bailouts. The cost of Dodd-Frank is staggering. It is estimated that businesses will have to spend more than 24 million hours each year to comply with the red tape from the first 224 rules. How will we know if it is effective, and if it isn't, who will be accountable for 24 million additional hours of lost productivity?
It is critical that the public have faith in the regulators. Time Magazine reported on Sept. 3, 2009, that "The SEC internal-investigation report … points a clear finger of blame at the agency, stating that SEC investigators missed multiple opportunities to discover Bernard Madoff's criminal activities." Even worse, the OIG report states that "the SEC's futile investigations of Madoff were ultimately used by Madoff as a means of reassuring clients that his operations were clean, and these had the effect of encouraging additional individuals and entities to invest with him."
Yet, this past Wednesday April 10th, the 2nd District Court found that the SEC could not be sued for negligence by victims of the Madoff pozi scheme. "The SEC's "regrettable inaction" was protected by a law that shields federal agencies from any liability in use of discretionary powers. The eight plaintiffs lost $50 million in the Madoff ponzi scheme. Their attorney, Howard Kleinehendler said that "He found it unconscionable that taxpayers pay money for the upkeep of an agency, but can't hold it accountable for blatant negligence."
Suing the regulators may not be the answer, but in the same way that SOX created accountability in the financial enterprise, we need to know that there is accountability in the taxpayer-funded financial regulatory system to ensure that it is effective.
NEWPORT, R.I. – Pulitzer Prize winning journalist and best-selling author Isabel Wilkerson, the first black woman in the history of American journalism to win a Pulitzer Prize, will present a public lecture on Wednesday, April 24 at 7:30 p.m. in Bazarsky Lecture Hall, located in O'Hare Academic Center on Ochre Point Avenue.
Free and open to the public, "An Evening with Isabel Wilkerson" is being presented by the Mosaic, Salve Regina's student newspaper, along with the Pell Center for International Relations and Public Policy.
Those interested in attending are asked to RSVP to [email protected] or by calling 401-341-2927.
Wilkerson spent most of her career as a national correspondent and bureau chief at The New York Times, winning the Pulitzer Prize for her work as Chicago Bureau Chief in 1994.
Her book, The Warmth of Other Suns, is the New York Times' bestseller that brings to life one of the epic stories of the 20th Century through three unforgettable protagonists who made the decision of their lives during what came to be known as the Great Migration.
Inspired by her own parents' migration, Wilkerson devoted 15 years to the research and writing of this book. She interviewed more than 1,200 people, unearthed archival works and gathered the voices of the famous and the unknown to tell the epic story of the relocation of an entire people.
Warmth won the 2010 National Book Critics Circle Award for Nonfiction, the 2011 Heartland Prize for Nonfiction, the 2011 Lynton History Prize from Harvard and Columbia universities, the 2011 Anisfield-Wolf Award for Nonfiction, the 2011 Hillman Book Prize, the Stephen Ambrose Oral History Prize, the Independent Literary Award for Nonfiction, the Horace Mann Bond Book Award from Harvard University, the New England Book Award for Nonfiction, the Hurston Wright Legacy Award for Nonfiction, the NAACP Image Award for best literary debut and was shortlisted for the 2011 Pen-Galbraith Literary Award for Nonfiction and the Dayton Literary Peace Prize.
It was named one of the 10 Best Books of the Year by The New York Times Book Review, one of the Five Best Books of the Year by Amazon and made the Best of the Year lists of The New Yorker, The Washington Post, The Los Angeles Times, The Economist, The Boston Globe, The Philadelphia Inquirer, The Atlanta Journal-Constitution, Newsday, Entertainment Weekly, O Magazine, Publishers Weekly and more than dozen others.
It made news around the world when President Obama chose Warmth for summer reading on Martha's Vineyard in 2011.
In 2012, The New York Times Magazine named Warmth to its list of the All-Time Best Books of Nonfiction. In early 2013, The New York Times Book Review declared that Warmth "was published only two years ago, but it shows every indication of becoming a classic."
Wilkerson has also won the George Polk Award, a John Simon Guggenheim Fellowship, and she was named Journalist of the Year by the National Association of Black Journalists.
She has appeared at universities across the country and in Europe and on national programs such as CBS' 60 Minutes, PBS's Charlie Rose, NPR's Fresh Air with Terry Gross, NBC's Nightly News, MSNBC, the BBC, C-SPAN, and others. She has taught narrative nonfiction as Ferris Professor of Journalism at Princeton University, as Cox Professor at Emory University and as Professor of Journalism at Boston University.
Also sponsoring Wilkerson's visit to Salve Regina are the offices of Academic Affairs and Mission Integration, along with McKillop Library.
Sustainability: America's present challenge

— Pell Center (@PellCenter) March 20, 2013
On Wednesday March 20th, Patrick Doherty and Mark "Puck" Mykleby of the New America Foundation spoke to the Pell Center community about restructuring America's national strategy around sustainability. Doherty and Mykleby's lecture, "Sustainability: A National Strategic Imperative,"  emphasized that if the United States takes advantage of creating and implementing more environmentally conscious policies, the nation has an opportunity to prosper in a world of ever-lessening resources.
"We gotta push ourselves away from the table… consume less…America's gotta lead that change" #sustainability #PellCenter

— Pell Center (@PellCenter) March 20, 2013
When Doherty and Mykleby began working on developing a national strategy, they were resolved to create a new narrative of America's "true national trajectory." Mykleby says that there needed to be a discussion of "dynamic, complex systems" because "closed system strategies don't work." After collaborating with colleagues, it became clear that sustainable ideologies and policies ensured America's security and prosperity. Both Doherty and Mykleby assert that the United States must lead the change in building global sustainability.
Sustainability = Prosperity + Security #PellCenter #sustainability

— Pell Center (@PellCenter) March 20, 2013
Doherty and Mykleby highlighted several obstacles to achieving international and national environmental, but there are industries now demanding sustainable standards–housing, resource productivity, and agriculture–which happen to be the largest industries in the United States.
Doherty says that "the faster we move, the more gains we get"–the faster the United States can act on sustainable strategies, the more the nation will benefit.  "The preamble of the Constitution for the American people to act on their citizenry…"
"This is our time."
To view more tweets during Doherty and Mykleby's lecture, "Sustainability: A National Imperative," view our Twitter profile @PellCenter.
Let's face it–it can be hard to keep track of all of the old and new names being mentioned in the press.
Here's a recap of the cabinet members President Obama has appointed thus far in 2013:
CONFIRMED
Department of State: Secretary John Kerry
Replacing: Hilary Rodham Clinton
Sworn In: February 1, 2013
Secretary of Defense: Chuck Hagel
Replacing: Leon Panetta
Sworn In: February 27, 2013
Department of the Treasury: Secretary Jacob J. Lew
Replacing:Timothy Geithner
Sworn In: February 28, 2013
White House Chief of Staff: Denis McDonough
Replacing: Jacob J. Lew
Sworn In: February 28, 2013
NOMINATED
Congress Approval in Progress
Department of the Interior: Sally Jewell
Current Secretary of the Interior: Kenneth L. Salazar
Nominated: February 6, 2013
Department of Energy: Ernest J. Moniz
Current Secretary of Energy: Steven Chu
Nominated: March 4, 2013
Environmental Protection Agency: Gina McCarthy
Acting Administrator: Robert Perciasepe
Nominated: March 4, 2013
The White House released a fact sheet on the impacts of the March 1st cuts–aka the sequester–on the state of Rhode Island. The complete report is available online, but here are some highlights by the numbers:
Education
$2.4 million– the approximate funding cuts for primary and secondary education
10 fewer schools will receive less funding as a result of the sequester
3,000 fewer students will be served as a result of the sequester
200– the number of students that would be affected by cutting the Head Start and Early Head Start services
Healthcare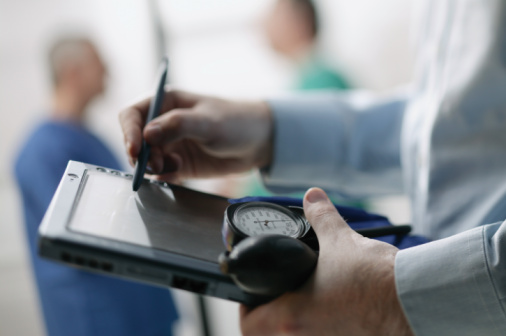 $101,000– the amount of funding cut from response to public health threats including infectious diseases and natural disasters
530 fewer children will get vaccinations for diseases including measles, tetanus, influenza, and Hepatitis B
1,500 less HIV tests will be conducted as a result of the Rhode Island State Department of Health's funding cut of $61,000
Military and Law Enforcement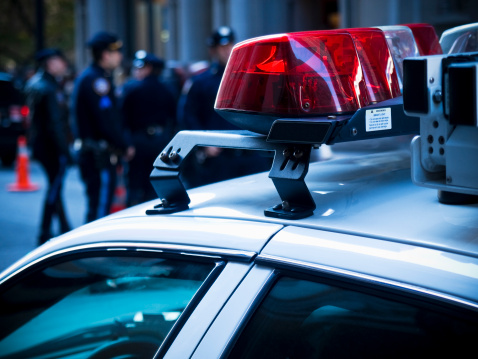 5,000 civilian Department of Defense employes would be furloughed, reducing gross pay by $31.5 million
$68,000– the amount of funding cut from Justice Assistance Grants that support law enforcement, prosecution and courts, crime prevention and education, corrections and community corrections, drug treatment and enforcement, and crime victim and witness initiatives.
Jonathan Morgenstein, founder and CEO of Empowerment Solar, and an adjunct fellow at the Pell Center, published an article in The Roanoke Times discussing how sequestration would cause a major rupture in Virginia's economy. The article, titled "Sequestration Will Devastate Virginia's Economy," argues that the state "needs non-ideological, pragmatic representatives, guarding their constituents' interests."
In the article, Morgenstein cites an insightful statistic from George Mason University to fully illustrate the impact of the impending Department of Defense cuts that will be in effect if Congress cannot reach an agreement by March 1st:
How bad would sequestration be for Virginia's defense economy? According to George Mason University, DoD-related sequestration cuts would cost Virginia 136,191 jobs, and annually would suck almost $12billion (nearly 3percent) from Virginia's total economy. Resulting plummeting tax revenue and an unemployment rate of nearly 9percent straining Virginia's safety-net services would devastate the government in Richmond.
To read "Sequestration" in full, please click here.
The fiscal cliff fight was not pretty and in the end the issue was only postponed. The next big fight will take the stage now concerning the debt ceiling. In about three weeks, the Treasury department will run out of its legal authority to borrow money. If the ceiling is not raised, the U.S. will default and will be unable to pay interest on its bonds, potentially collapsing the global financial system. So why do we have a debt ceiling? It serves simply as a negotiation tool. It brings the president to the table. So can we afford this negotiation tool in today's politics?
The debt ceiling has been raised nearly 80 times since the 1960s without drama or delay. But as American politics has become more polarised, it has become an instrument of mass financial destruction. In the summer of 2011 Republicans openly used the threat of default to force President Obama and Democrats into a deficit-cutting deal. The episode prompted one credit-rating agency to strip America of its triple-A rating. Republicans, furious that in the recent tussle over the "fiscal cliff" they caved in on tax increases and have no spending cuts to show for it, are spoiling another fight. (Economist.com).
The blame game is a testament to the polarization. Senate Budget Committee Chairman Patty Murray said in a statement, "From threats of government shutdown each time an appropriations bill was about to lapse, to the artificial debt ceiling crisis of 2011 that required the Budget Control Act, to the year-end fiscal cliff brinksmanship — Republicans have time and again pulled budget negotiations out of the Budget Committees in ways that rattled the markets, hurt the economy, and increased uncertainty." (Huffingtonpost.com). Michael Steel, a spokesman for House Speaker John Boehner (R-Ohio), responded by placing the blame on Murray and  Democratic leadership, contending that the Senate's failure to pass a budget since 2009 has left Republicans with few options. (Huffingtonpost.com).
Due to the uncertainty surrounding how we will address the fiscal cliff, the government is being forced into a very ineffective state. The preparation for what might come is very complex, proving to be time consuming and expensive. Government auditors found that the 2011 fight over the debt limit cost taxpayers more than $1.3 billion in additional borrowing costs. The uncertainty is not only taking a costly toll on the government, it hurts everyone who relies on federal funding. "All they can say when I check with them is, 'You're still being considered for funding, but we can't move forward at this time,' " said Stephen Higgins, a professor of psychiatry and psychology at the University of Vermont awaiting about $19 million in two grants from the National Institutes of Health to study chronic disease and smoking. "When [Congress] punted on sequestration, I knew I just took it on the chin." (Washington Post)
If a real agreement is not reached this time around, Republicans may force the President to the table every month. For the time being, Republicans see this as their only real option. But does it have any real power behind it? Can Republicans refuse to raise the ceiling? The government cannot legally default on its debts. Section Four of the Fourteenth Amendment, which says that "The validity of the public debt of the United States, authorized by law … shall not be questioned."  Both parties seem to be ready to let the destruction of the ceiling continue, while negotiations go nowhere.
Last week, Secretary of Defense Leon Panetta and the Pentagon made the decision to lift a ban that would allow women into combat. Since the announcement, made on Thurs., Jan. 24th, there have been mixed feelings among the public.
Lieutenant Jerry Boykin, former Deputy Undersecretary of Defense for Intelligence, is the prominent voice against women in combat. In his CNN article, "Women in Combat a Dangerous Experiment," Boykin makes his position clear: women do not belong alongside men in the field. The Weekly Standard, a conservative news outlet, publicizes the decision as "foolish."
William Saletan, a writer for Slate, fires back at Boykin's arguments in his article titled "Urine the Army Now: Ladies can't pee outdoors, and other cringeworthy arguments for the ban on women in combat." Perhaps Saletan's attack may have been strong, but he's onto something: a poll conducted by Gallup Politics found that 74% of adults "would vote for 'supporting' women in combat.
After reviewing some arguments and thinking over the issue, I do believe women who want to serve on the front line should have the opportunity to do so.
With that being said, I am neither brave enough, nor willing enough, to join the ranks. This may have to do with the fact that my genetics don't foot the bill–I am barely five feet tall and can sometimes weigh less than a large Golden Retriever.
Anyways, I am not so much concerned about the physical requirements as much as the risk that women may be more exposed to in the field. With the files for sexual misconduct during training at Lackland Airforce Base, being in an environment where women could be taken advantage of is not ideal.
I do support giving women the opportunity to serve our country, but I cannot help but worry about particular dangers they may experience before even setting foot on the ground.
The Washington Post reports "the Army and the Marines, which make up the bulk of the military's ground combat force, will present plans to open most jobs to women by May 15."