On Sunday, Dec. 14, PBS  will air an episode of White House Chronicle featuring Pell Center Executive Director Jim Ludes and G. Wayne Miller, program director of the Story in the Public Square initiative and staff writer for The Providence Journal, who will discuss the 2014 National Story of the Year.
On Rhode Island PBS, the episode is scheduled to air Sunday, Dec. 14 at 11:30 a.m. on these channels:
Rhode Island PBS. Digital 36.1.
Cox 08 / 1008 HD |
Verizon FiOS (RI) 08 / 508 HD / (MA) 18 / 518 HD Full Channel 08
Comcast in Southern Massachusetts.
In Washington, D.C., where the program originates from WHUT-TV, Channel 32, the episode is scheduled to air Sunday, Dec. 14 at 9 a.m. on WETA, Channel 26; then at 11:30 a.m. and 6:30 p.m. on WHUT, Channel 32.
An audio version of the episode is scheduled to air Saturday, Dec. 13  through Monday, Dec. 15, Eastern Time on SiriusXM Satellite Radio's P.O.T.U.S. (Politics of the United States), Channel 124 :
Saturday at 8:30 a.m. and 5:30 p.m.
Sunday at 1:30 a.m. and 4:30 p.m.
Monday at 1:30 a.m.
The episode is scheduled to air throughout the week on select PBS and public, educational and government (PEG) access stations, the AMGTV network, and worldwide on the English-language stations of Voice of America Television. Visit the White House Chronicle website for a complete list of stations to tune into.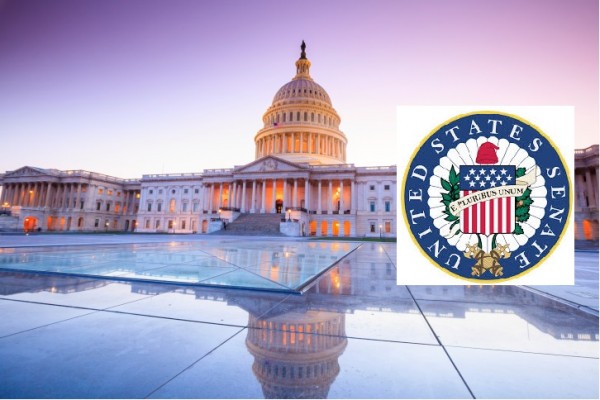 The Senate Torture Report and the Long Walk Home
Report Portrays a Broken CIA Devoted to a Failed Approach | The New York Times
Panel Faults CIA Over Brutality and Deceit in Terrorism Interrogations | The New York Times
Floor Statement by Senator John McCain on Senate Intelligence Committee Report on CIA Interrogation Methods | John McCain
I remember where I was—on a USAirways flight home to DC sometime in 2007—when I first heard Bruce Springsteen sing "Long Walk Home."  It's Springsteen, and so I always try to understand the story he's telling.  When I heard the last verse of the song, I wept.
"You know that flag flying over the courthouse
Means certain things are set in stone
Who we are, what we'll do and what we won't."
"And what we won't."  That's what did it for me.  By the time the song came out, we already knew that the United States had done dark things in the name of "national security," dark things that damaged the people who carried out their orders, and changed us as a nation.
To me, Springsteen was singing about the journey home after something traumatic. It starts by recalling where you're from, knowing where you are now, and where you've been.
So as I read and listen to the discussion about the Senate report on torture, I'm glad it's been made public. I'm sorry my government asked my fellow citizens to do such things. It was wrong and dehumanizing. Worse, it didn't work.
But most importantly, that's not who we are as a nation. – Jim Ludes, Executive Director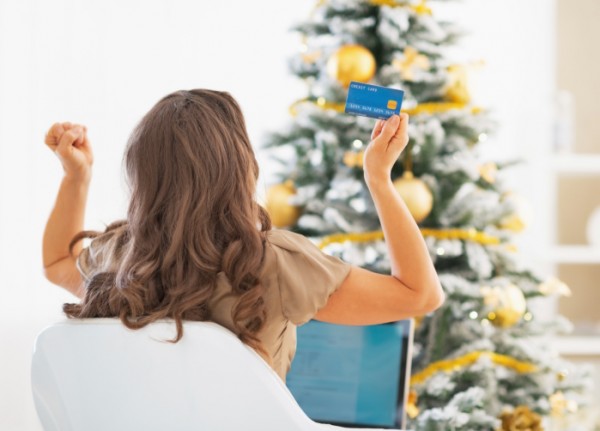 Holiday Shopping and Phishing Attacks
By Francesca Spidalieri, Fellow for Cyber Leadership
Hackers Devise New Simplified Phishing Method | Dark Reading
How to Avoid the "Bah Humbug" of Holiday Scams | CBS News
Protect yourself: Holidays are prime time for phishing scams | USA Today
Just in time for the holidays, scammers and hackers are preparing a torrent of fake emails that seem just too good not to click on, and are devising more efficient ways to lure unwary shoppers into divulging their personal data and financial information. In a classic phishing scenario, for example, attackers clone a legitimate website by capturing, copying, and modifying the code of the website, and then host the malicious code on their own bogus site. In this way, the would-be victims have no idea they are actually on a malicious page. A new phishing technique—dubbed Operation Huyao—reduces the time and effort needed for attackers to mount a phishing campaign while simultaneously making such attacks more difficult to trace. The new technique allows phishers to skip the steps of the classic scenario by inserting a proxy program between a would-be victim and the target website, and making it easier and faster to lure end users to a malicious site. Once the victim prepares a purchase, the proxy program serves up a modified page that walks the user through a checkout progress designed to extract personal information and payment card or bank account information. In short, the attacker needs only to create a copy of those pages that receive data of interest, a technique that has proven hard to detect.
While cybersecurity experts are still working to find possible solutions against this latest phishing technique, here are some tips on how to protect yourself from online scams:
Be wary of emails and pop-up messages that ask you to enter your account username, password, credit card number, or personal information—No established business would ask consumers to disclose such information via email or pop-up. Do not reply or click on the links in these messages as they may take you to copycat malicious websites. Instead, look at the specific email address and domain name of the sites first to make sure it's really from the retailer and not a close derivative, and then contact the legitimate organization directly to verify the request.
Use stronger passwords and use a different one for each site that stores important information—Various password management programs—1Password, KeePass, or LastPass—exist to help you manage your various passwords so that you are not overwhelmed. These programs are safe and secure, and they can generate hard-to-crack passwords for you.
Be skeptical of deals that sound too good to be true—If you are offered a gift card with a significantly discounted face value or other offers with ridiculously low prices, it could be too good to be true.
Do not send cash or wire money for payment—Pay by credit or charge card. The best option would be to keep a separate credit card account with a low spending limit only for online purchases.
Check your card activity daily—If you notice any unauthorized charges, immediately contact your bank.
When you look at card activity, keep an eye out for "microcharges"—Hackers often test cards to see if they are valid by charging small amounts of $1 or $2. If those cards are found to be valid, they can then sell them to other crooks for a premium. Bottom line: don't overlook small, unauthorized charges!
Keep your antivirus software up to date—It will monitor all online activities and protect your computer from viruses, worms, Trojan horses, and other types of malicious programs.
Use your smartphone wisely—Mobile devices offer convenient consumer resources but may also provide cyber criminals with your personal and account information.
Follow Francesca on Twitter @Francesca_cyber.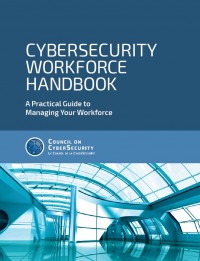 NEWPORT, RI— Pell Center fellows Francesca Spidalieri and Sean Kern contributed insights and recommendations to the Council on CyberSecurity's most recent publication, entitled "Cybersecurity Workforce Handbook: A Practical Guide to Managing Your Workforce." The Workforce Handbook was produced by an expert panel convened by the Council on CyberSecurity, of which Spidalieri and Kern are members.
The Council on CyberSecurity supports workforce refinement, management, and development at both the individual and enterprise levels. As a result of this dual mission, the Council has produced the Workforce Handbook to serve as a reliable reference for executives and hiring managers—primarily in IT and HR divisions—who are managing the planning, sourcing, hiring, training, development, career progression, and sustainment of their organization's cybersecurity workforce.
"It has become clear to the Council and our partners that in order to tackle the extent of cybersecurity threats we see in today's world, a comprehensive approach needs to be utilized that spans across policy, technology, and people," stated Maurice Uenuma, Chief Operating Officer for the Council on CyberSecurity. "Critically important in this process is equipping those individuals who are responsible for managing information systems, hiring cybersecurity talent, developing corporate policy and creating corporate culture. This handbook is an asset to those individuals—providing guidelines for effective workforce management in the cybersecurity sphere."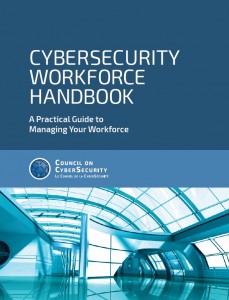 The timely release of the Workforce Handbook follows the recent publication of a new Pell Center report on the professionalization of the cybersecurity industry, which is widely cited in the Handbook. In "Professionalizing Cybersecurity: A Path to Universal Standards and Status," Spidalieri and Kern propose an alternative to the current ad hoc and decentralized approach to cybersecurity workforce development. They outline a plan for professionalizing the field and call for the creation of a professional association dedicated entirely to cybersecurity.
In the Workforce Handbook, Spidalieri details the increasing role that non-technical executives and board members must play in their organizations' overall cybersecurity posture and the need for them to see cyber risk as an integral component of their enterprise risk management process. She argues that "achieving cybersecurity is more than just a technical problem […] it is an operational issue that requires senior leaders to develop and implement overarching strategies that integrate best practices across policy, technology, and people."
The Workforce Handbook is a project sponsored by the Department of Homeland Security through the Air Force Research Laboratory, and it is supported by the SANS Institute, Tripwire, and Qualys.
You can learn more about the Pell Center Cyber Leadership Project and ongoing cybersecurity research and activities at http://pellcenter.org/cyber-leadership/.
About the Council on Cybersecurity
The Council on CyberSecurity is a global, independent, expert, and nonprofit organization committed to the security of an open Internet, the ongoing development and widespread adoption of the 20 Critical Security Controls, elevating the competencies of the cybersecurity workforce, and the development of policies that lead to measurable improvements in the ability to operate safely, securely and reliably in cyberspace. For information regarding the Council on CyberSecurity, please visit the Council's website at www.counciloncybersecurity.org
UPDATE: The Council on Cybersecurity has merged with the Center for Internet Security. You can find more information at http://www.cisecurity.org/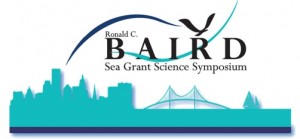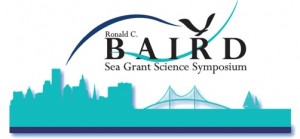 On the evening of Tuesday, December 9, 2014, the Pell Center at Salve Regina University will be hosting three speakers to discuss the challenges of rising sea levels for waterfront businesses and how businesses can implement strategies to prevent or minimize damage. The lecture, "Staying Afloat: Adapting Waterfront Communities to Rising Seas and Extreme Storms," is part of the Ronald C. Baird Sea Grant Science Symposium and the Shoreline Change Special Area Management Plan (Beach SAMP).
Experts are predicting rising sea levels in Rhode Island and the rest of New England. This free public event will feature John Englander, author of High Tide on Main Street: Rising Sea Levels and The Coming Coastal Crisis, offering an informed perspective on the challenges that waterfront communities and businesses are likely to face in coming years.
In addition, Lisa Konicki of the Westerly Chamber of Commerce will discuss how businesses in Westerly responded to the Sandy storm and URI Emeritus Professor Malcolm Spaulding will familiarize us with STORMTOOLS, a suite of coastal planning tools that allow Rhode Island to select particular coastal locations and view high resolution images related to projected storm surges, sea-level rise, and coastal changes.
All are welcome to this free public forum.
To register for this event, please visit baird-2014.eventbrite.com or click the button below:

NEWPORT, RI—On Friday, November 21, 2014, at 10:30 PM, Rhode Island PBS will broadcast the acceptance speech of 2014 Pell Center Prize Winner Danny Strong.  The award was made in April at Salve Regina University during the Pell Center's annual Story Day conference.  The prize, in its second year, was in recognition of the Emmy-winning screenwriter and actor's use of story to advance the public dialogue.
In the speech that will be broadcast on Friday, Strong discusses how storytelling, in the form of the "Cosby Show," affected his view of the world as an adolescent and the challenges facing filmmakers who want to produce stories that matter today.
"What elevates story is a simple word—theme," says Strong. "The pursuit of theme in story is what makes the world a better place, in my opinion."
Strong won two Emmy awards for HBO's "Game Change" (2012) and an Emmy award nomination for HBO's "Recount" (2008).
"Danny Strong understands the power of story to move people," said Jim Ludes, Pell Center Executive Director.  "His works explore recent American political history, the civil rights movement, and the dystopian future imagined in film adaptations of The Hunger Games.  His remarks last spring left everyone inspired by the power of story and we're grateful to RI PBS for the opportunity to present them to a broader audience."
Strong's current projects include "Mockingjay," the two-part finale of The Hunger Games, part one of which premiers this week, and "Empire," a unique family drama set in the world of  hip hop which debuts on FOX in January 2015.
Danny Strong's acceptance of the 2014 Pell Center Prize for Story in the Public Square can be seen on Friday, November 21, 2014 on RI PBS:
Standard Definition              HD
RI Cable        
Cox Communications             8                                  1008
Verizon FIOS                            8                                  508
Block Island Cable                  9
To find RI PBS on your cable provider in either Connecticut or Massachusetts, please visit http://www.ripbs.org/cable.html.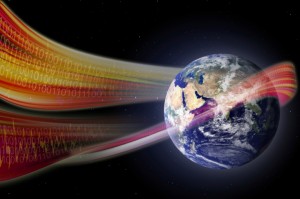 Challenging the power of traditional news outlets, social media networks have given those involved in international conflicts access to rapid-fire distribution methods and a worldwide audience.
But as extremist groups like the Islamic State of Iraq and Syria (also called ISIS or ISIL) use YouTube, Twitter, and other social media networks to distribute violent content that some call visual terrorism, a number of questions arise: Do social media companies have a responsibility to police such content? And, if so, what form would that responsibility take? In the hands of media-savvy groups, can these networks even be managed? And for those in the United States, how would efforts to control such content square with a commitment at home to First Amendment rights?
On Friday, November 21, 2014, Salve Regina students, faculty and staff are invited to explore the power that social media networks wield in the field of international conflict and the challenges those networks pose for conflict resolution. This roundtable discussion will be held in the Miley Private Dining Room from 11:45 a.m. – 12:45 p.m. Dr. Donna Harrington-Lueker of the Department of English and Communications will lead the conversation.
The Pell Center will provide a free lunch. Space is limited. Please RSVP to [email protected].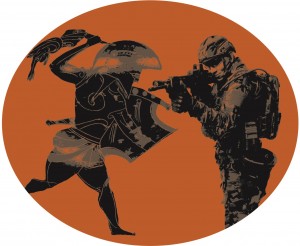 Ajax In RI Receives Statewide Press
Play Highlights the Tragedy of Veteran Suicide | The Newport Daily News
Greek Tragedy Connects with Veterans | The Rhode Show
Veterans Journal: Greek Tragedy 'Ajax' at Pell Center to Open Dialogue on Trauma of War | The Providence Journal
'Ajax' to Bring Veterans' Issues Center Stage | The South County Independent
Blackstone River Theatre Hosts Free Play, Community Forum on Veterans Issues | The Valley Breeze
There is limited seating available for the following shows:

Sunday, Nov. 16th at 2 p.m., Contemporary Theater in South Kingstown
Tuesday, Nov. 18th at 7 p.m., Sandywoods Center for the Arts in Tiverton
Thursday, Nov. 20th at 7 p.m., Blackstone River Theatre in Cumberland

To reserve free tickets, please visit AjaxInRI.eventbrite.com.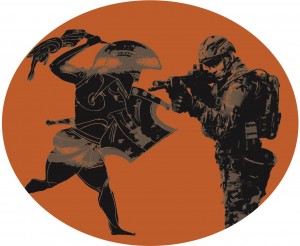 Salve Regina student cast member of "Ajax" discusses the importance of supporting veterans
Jacob Fernandes '17, an involved student in Salve Regina University's theatre community, will be playing the role of Menelaus in the Story in the Public Square's reader's theatrical production of "Ajax." Fernandes, 19, is a social work major and theatre minor from Westbrook, Conn.
Fernandes says he is amazed by how relevant the Greek tragedy is in today's conversation about veterans and is excited to be taking part in the production.
"Art as an educational tool is one the best things that I think there is, because anybody can get up in front of you and lecture you […] Having this re-enacted right in front of you, that makes it more real."
Fernandes believes that "Ajax" will "really get the word out there that we need to provide support." According to Fernandes, "it's an important message to get across that these are the people who are keeping us safe and we need to treat them with the respect they deserve."
"Help these people, don't just throw them away once they're done protecting us."
Ajax in RI will be held on Tuesday Nov. 11 – Thursday Nov. 13 at Salve Regina University in Newport; Sunday, Nov. 16 at the Contemporary Theater in South Kingstown; Monday, Nov. 17 at Providence College in Providence; Tuesday, Nov. 18 at the Sandywoods Center in Tiverton; and Thursday, Nov. 20 at the Blackstone River Theatre in Cumberland. Reserve free tickets at ajaxinri.eventbrite.com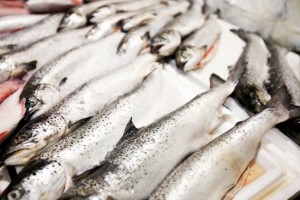 Cheap Fish, Slavery, and Supply Chains
Era of cheap fish is over, says expert, as industry forced to tackle slavery and overfishing | South China Morning Post
Slavery and the Shrimp on your Plate: Thai Seafood Is Contaminated by Human Trafficking | The New York Times
Senate Bill No. 657 [California Transparency in Supply Chains Act]
For most of us, most of the time, the "supply chains" that bring us food or other goods are basically invisible. But once they are brought to light, we have important choices to make about these systems that provide the things we want and need. Specifically, American consumers of fish should be aware that there is a good chance that slave labor was used to produce their sea food – but that there are steps that can reduce the problem.

This week the South China Morning Post (Hong Kong) published an interview with the author of ‪The Catch: How Fishing Companies Reinvented Slavery and Plunder the Oceans. The book paints a disturbing picture of how fishing fleets in the Pacific, sometimes unregulated, sometimes operating illegally, are creating two huge problems. First, through rampant overfishing they are bringing fisheries closer to collapse – an economic and ecological disaster if it should happen. Second, they are operated significantly by slave labor.  In June, the New York Times published an article which, citing a State Department report on human trafficking, suggested that over half the Thai fishing fleet may be slave labor – several hundred thousand individuals in this fleet alone, working against their will, in horrible and abusive conditions, for little to no pay.

The good news is that as governments pay more attention and take stronger steps, human trafficking can be eliminated from supply chains in seafood and other industries. California passed its Transparency in Supply Chains Act in 2010, and now requires "retail sellers and manufacturers doing business in the state to disclose their efforts to eradicate slavery and human trafficking from their direct supply chains for tangible goods offered for sale." The downside for consumers is that as illegal and unregulated fishing practices are brought under control, "the era of cheap fish is over" – according to the author of The Catch. So the choice is ours: How much attention are we willing to pay, and how much money we are willing to spend for fish that isn't caught by slaves?- Joseph Grady, Senior Fellow for Public Policy
Republicans and the Future of Negotiations with Iran
Obama Wrote Secret Letter to Iran's Khamenei About Fighting Islamic State | The Wall Street Journal
Iran Policy Can Change after the Midterms | The Washington Post
Obama Sees an Iran Deal that Could Avoid Congress | The New York Times
If you're a political animal, Tuesday night was big.  Republican dominance in the House was strengthened while Democrats lost the Senate.  The results will certainly affect the final two years of the Obama presidency, but the Republic control of both houses of Congress will have a mixed impact on foreign policy.  It's not just that the President enjoys wide latitude in foreign affairs, it's that on key issues, there is bipartisan consensus opposing the President.  Look no further than the nuclear negotiations with Iran.

Congress is highly skeptical of any nuclear deal with Iran.  The last time the Senate voted on sanctions against Iran, it passed 99-0.  That's beyond bipartisan.  Congressional opposition stems from a softly-spoken concern that the Obama administration is perhaps too eager to get a deal with Iran done.  I don't personally buy that argument, but Congress, in part motivated by concern over Israel's security, doesn't want to take its boot off Iran's throat—metaphorically speaking—if a deal leaves Iran with the potential to rapidly built a nuclear weapon.  Secretary of State John Kerry has reportedly said Iran wouldn't be able to build a bomb in one year.  Members of Congress and Israeli officials would be more comfortably if the margin was two years.  The variables up for negotiation are the stockpile of fissile material Iran holds onto after any deal and the number of centrifuges the country can preserve to enrich uranium. Look to the President to lift sanctions with executive order and not seek any formal ratification in the Senate.- James Ludes, Executive Director