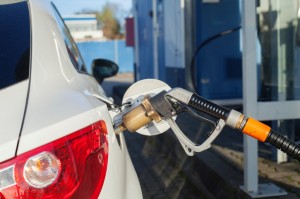 Cheap Oil and Security
Falling oil prices hit Venezuela, Iran and Russia hard | The Washington Post
Russia ends US Nuclear security alliance | The Boston Globe
Americans are thrilled with the drop in gas prices over the last six months—I know I am.  Every time I fill my car up for $35 instead of $55, I smile.  But the drop in oil prices that underlies the drop in gasoline prices, is not without political peril for the United States.  From our own hemisphere to Eurasia, the impact of cheap oil on what once were called "States of Concern," is varied and will shape much of the international agenda in the year ahead—assuming petroleum prices stay down.
It's in Russia that the confluence of cheap petroleum and a leader intent on restoring past glories seems most ominous.  The Russian government is adopting austerity measures, but not for its military that remains engaged in Ukraine.  Just as troubling—if not more—is the news that Russia and the United States will stop cooperating on nuclear security issues in the former Soviet Union.  While it certainly signals an end to an historic era of cooperation between the two Cold War rivals, it also signals an end to important insights into Russia's commitment to reducing nuclear dangers and important intelligence about the condition of Russia's nuclear infrastructure, and also provides a clear indication of the belligerence simmering between Moscow and the West.
The question policy makers have to ask is what will Putin do in the face of domestic discontent over the condition of the Russian economy?  He could, theoretically, seek to ratchet down tensions with the West over Ukraine to seek relief from sanctions, but that seems unlikely.  More true to type would be for the Russian president to use nationalism and aggression abroad to distract the Russian people from the course he has set them on.
In that environment, U.S. policymakers will wish for every ounce of information they can learn about the security and disposition of Russia's nuclear materials.  Unfortunately, gathering those insights just got a whole lot harder.- James Ludes, Executive Director
SOTU and the President's Cybersecurity Proposals:
Too Far or Not Far Enough?
Will Obama finally change cybersecurity in America? | CNET
President Makes Unprecedented Cybersecurity Pitch | The Hill
The Flaws in Obama's Cybersecurity Initiative  | Harvard Business Review
Technology matters typically take a back seat during the President's annual State of the Union, which often focuses on the economy and national security. But after a year that featured the famous Internet vulnerability Heartbleed, the massive data breaches of Home Depot, Target, and J.P. Morgan, and the hack on Sony Pictures, some would say technology was front-and-center—and President Obama tried to make a case for a bipartisan effort to address cybersecurity.
"No foreign nation, no hacker, should be able to shut down our networks, steal our trade secrets, or invade the privacy of American families, especially our kids," Obama said, prompting one of the night's few bipartisan standing ovations. "I urge this Congress to finally pass the legislation we need to better meet the evolving threat of cyber-attacks, combat identity theft, and protect our children's information," he continued. "That should be a bipartisan effort," he added, going off script briefly. "If we don't act, we'll leave our nation and our economy vulnerable. If we do, we can continue to protect the technologies that have unleashed untold opportunities for people around the globe."
In an interview with The Hill, Rep. Jim Langevin (D-R.I.), co-chair of the Congressional Cybersecurity Caucus, affirmed: "I am particularly excited to see cybersecurity come center stage in the State of the Union and in the public dialogue."
The main cybersecurity proposals President Obama sketched out during his speech or previewed in the days leading up to it include:
Encouraging companies to share cybersecurity information with the government under conditions that include certain liability protection (companies would have to remove personal information from the shared data);
Modernizing law enforcement's tools to fight cyber crime and increasing penalties for violations of the Computer Fraud and Abuse Act; and
Establishing a national standard for companied to notify employees and customers about security breaches. The Personal Data Notification and Protection Act would require companies to notify customers of a data breach within 30 days.
This last proposal tracks the recommendations recently made by the Pell Center to update and strengthen the current RI Data Security and Breach Notification Law and, in particular, to provide state companies with a specific timeframe and process to follow in the case of a data breach.
Lawmakers have tried for nearly a decade to pass comprehensive cybersecurity legislation, but previous proposals—such as the Cyber Intelligence and Sharing Protection Act of 2012—have drawn widespread and determined opposition from both Internet activists and civil liberties and privacy advocates, and were ultimately scrapped.
Despite the generally bipartisan nature of cybersecurity issues, some experts and policy-makers remain skeptical about the passage of any of the three proposals and wonder how far the President will go to convince Congress to support them. But given the scope and sophistication of the cyber attacks we have witnessed just this past year, Congress shouldn't need much convincing!- Francesca Spidalieri, Fellow for Cyber Leadership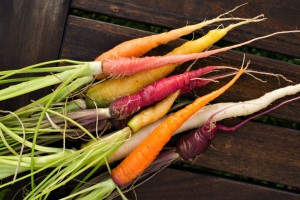 Topics to be discussed include "farm-to-table", science and policy
Newport, R.I.—The Pell Center has announced the topics for the 2015 Spring lecture series. All lectures are free and open to public and audience participation is encouraged. The lectures will be held at Salve Regina University in Newport, R.I.
On Wednesday, Feb. 11, Farm to Table: Farming, Food Production, and Their Consequences will host a panel of speakers to discuss the chain of decisions involved in food production and its impact on the community and national life.
On Wednesday, Mar. 4, Science Under Attack: Politics, Policy and Science in America will present another group of speakers to address questions about Americans' attitudes towards science.
On Wednesday, Apr. 22, professors from Salve Regina University's History Department will explore The Civil War and The Making of Modern America. In honor of the Civil War's 150th anniversary, each professor will illustrate how the Civil War changed the United States in profound ways.
Farm to Table: Farming, Food Production, and Their Consequences, February 11, 2015, 7:00 p.m., Bazarsky Lecture Hall
Science Under Attack: Politics, Policy, and Science in America, March 4, 2015, 7:00 p.m., Bazarsky Lecture Hall
The Civil War and The Making of Modern America, April 22, 2015, 7:00 p.m., Bazarsky Lecture Hall
To reserve a seat, please visit the Pell Center's Eventbrite page or call 401-341-2927. For more information, please visit www.pellcenter.org or email [email protected].
The two gunmen who committed the horrific massacre at the Paris offices of the satirical magazine Charlie Hebdo earlier this month, said that they had "avenged the prophet", referring to the Prophet Muhammed who had been satirized by the magazine on numerous occasions.
In the wake of the attack, Je Suis Charlie (French for "I Am Charlie,") became a slogan to symbolize those who stood in support of the slain satirists at Hebdo, and their right to freedom of speech and expression.
On Tuesday, January 27 Friday, February 6, Pell Center Visiting Fellow Carolyn Deady will lead a roundtable discussion which will explore questions such as: Should there be limits to freedom of expression? If so, what would those limits be? If not, will people exercising freedom of expression have to live in fear of reprisal? The roundtable discussion will be held in the Ochre Court Breakfast Room from 11:45 a.m. – 12:45 p.m.
Roundtable discussions are open to students, faculty and staff at Salve Regina University. The Pell Center will provide a free lunch. Space is limited. Please RSVP to [email protected].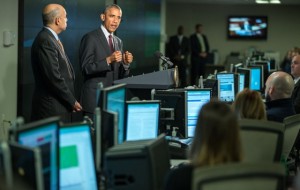 By Francesca Spidalieri, Fellow for Cyber Leadership
President Barack Obama recently announced that he plans to propose new cybersecurity initiatives—in areas from ID theft to consumer privacy—during his State of the Union speech next Tuesday. In particular, the President will call on Congress to pass a national data breach notification law that would require companies to notify customers that their personal information has been compromised within 30 days of a breach. On a local level, the Pell Center has made similar recommendations to improve the current RI Data Security and Breach Notification Law. Obama cited the recent hacks at Target, Home Depot, and Sony as prime examples of why Congress should pass the Personal Data Notification and Protection Act.
The call for better data protection and better consumer-notification after breaches is nothing new—the White House first called for a consumer privacy bill of rights in February 2012 and has backed a national breach notification law for years—but Congress has not yet acted.
For over a year now, the Pell Center has been discussing the repercussions of data breaches (on both consumers and companies) and the lack of clearly-defined courses of action to take in the event of a breach as part of its Rhode Island Corporate Cybersecurity Initiative (RICCI) event series. In an effort to make progress on this issue, the Pell Center hosted a dedicated workshop last September that brought together Rhode Island's private and public sectors leaders to review gaps in the current RI notification of breach law, to compare the RI law with those of other states, and to propose methods to strengthen the existing law. The recommendations made during the workshop and subsequent meetings have now been used to draft a more comprehensive data breach notification law that was recently introduced for discussion on the State Senate floor. The new law would raise the cost of data breaches in Rhode Island; better protect state customers' personal information; provide state companies with a specific timeframe and process to follow in the case of a data breach; and define the role that state agencies and law enforcement would play in those instances.
Similarly, the bill proposed by the President intends to protect consumers while providing much-needed focus on concrete steps that can be taken in case of a breach. The bill would also help coalesce the patchwork of state breach laws that currently exist. In addition to Rhode Island, more than 45 other states have data breach notification laws. The problem, however, is that there are no national standards or guidelines for states to follow. Obama has said that a lack of national standards confuses consumers and raises compliance costs for companies:
In recent breaches, more than 100 million Americans have had their personal data compromised, like credit card information. When these cyber criminals start racking up charges on your card, it can destroy your credit rating. It can turn your life upside down. […] Sometimes folks don't even find out their credit card information has been stolen until they see charges on their bill, and then it's too late.
Lawmakers have tried for nearly a decade to pass a federal bill to replace the patchwork of state laws, but have repeatedly failed, in part because either the laws didn't go far enough or went too far. The new proposed RI law on data breach notification, initiated by the Pell Center, could serve as a template for the nation.
Additional cybersecurity proposals that the President is scheduled to announce include a Consumer Privacy Bill of Rights that would give consumers more control over their digital data; a Student Data Privacy Act, which would prevent information collected about students from being used for anything but educational purposes; and a broadband expansion plan.
In short, tune-in on Tuesday to hear the President's proposals for the future of our cybersecurity. But if you want to catch an early glimpse of what that future might look like, tune-in to the Pell Center's efforts to make Rhode Island a model for cyber leadership around the country.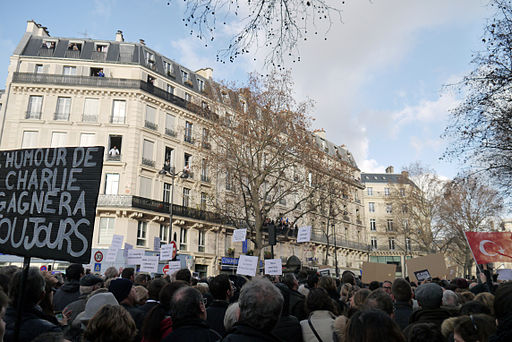 "Lafayette, We are Here!"
America's Absence | The Providence Journal
White House: We should have sent someone to Paris march | USA Today
U.S. embarrassed by lack of top-level figure at Paris March | The Washington Post
President Obama should have been at the march in Paris.  It was a singular moment in the world's response to extremism.  It was powerful imagery, a tremendous message, and a lost opportunity for the president.  In Paris, he could have stood shoulder to shoulder with a coalition of leaders dedicated to confronting extremism.  He could have honored those who died on the same soil where they perished.  Perhaps most importantly at this moment, President Obama could have reaffirmed in ways long-forgotten the ties between the United States and France.

On July 4, 1917, the lead elements of the American Expeditionary Force, newly landed in France and not yet tested in battle, paraded through Paris to the grave of the Marquis de Lafayette, the French military officer who at the age of 19 came to the colonies to offer his support in the  American Revolutionary War.  He served as an aide to General George Washington and returned to France at the end of the war a wounded veteran of the fight for our independence.  There, at the tomb of the man whose grave includes soil from Bunker Hill, an American staff officer by the name of Charles E. Stanton offered the following greeting to the people of France:

The fact cannot be forgotten that your nation was our friend when America was struggling for existence, when a handful of brave and patriotic people were determined to uphold the rights their Creator gave them — that France in the person of Lafayette came to our aid in words and deed.

It would be ingratitude not to remember this and America defaults no obligations….

Therefore it is with loving pride we drape the colors in tribute of respect to this citizen of your great Republic, and here and now in the shadow of the illustrious dead we pledge our hearts and our honor in carrying this war to successful issue.

Then, turning to Lafayette's grave, Stanton saluted and proclaimed: "LAFAYETTE — WE ARE HERE!"- James Ludes, Executive Director
Taxes: Who Pays?
Who Pays? A Distributional Analysis of the Tax Systems in All 50 States | Institute on Taxation & Economic Policy
How government helps the 1 percent | The Washington Post
A new report on who pays how much in taxes shows that for most Americans, the lower your income, the higher percentage of it you pay in state and local taxes: "Virtually every state tax system … [takes] a much greater share of income from low- and middle-income families than from wealthy families." A Washington Post opinion piece points out, based on the report, that "the poorest fifth of Americans will pay, on average, 10.9 percent of their incomes … the middle fifth will pay 9.4 percent .. [and] the top 1 percent will pay … only 5.4 percent." In the opinion of the writer, this amounts to "redistribution from the poor and the middle class to the wealthy." No matter where we live we have choices to make about how we pay for roads, schools, court systems, libraries and all the other public institutions and systems that are foundations to our way of life. States and towns clearly have some more thinking to do about whether they are approaching the revenue task in the right way.- Joseph Grady, Senior Fellow for Public Policy

Pell Center Program helps Rhode Island non-profits with their marketing and communication strategies
Newport, R.I. — Some of Rhode Island's leading nonprofit organizations came together at the Pell Center this past Fall, to practice their skills and develop more effective strategies. The Pell Center's "Advocates' Academy," led by Senior Fellow for Public Policy Joe Grady, helps advocates in both the nonprofit and public sectors find ways of connecting better with audiences, and ways of cooperating and reinforcing each other's work.
In addition to working on their own communications projects in a comfortable, collaborative setting, participants from Family Services, Child and Family, the Economic Progress Institute, the Rhode Island Community Food Bank and other organizations heard discussions of a range of topics building on Grady's long consulting experience in the world of public interest communications: how to use storytelling effectively; finding narratives that tie multiple issues together; embedding issues in positive vision of the community; etc.
"This training came at a perfect time," says Director of HealthRight Betsy Stubblefield Loucks. "My organization is gearing up to advocate for and explain a very complicated health policy tool: Rhode Island's health benefits exchange (HealthSourceRI). Joe's expertise and confidence were very grounding. I put the tools he offered to work right away!"
Kate Brewster, Executive Director of the Economic Progress Institute and one of Rhode Island Monthly's "30 Most Powerful Women," has "learned how to think differently about everything [her] organization writes." "The lens we use to communicate about our work has changed permanently and positively," says Brewster.
The Pell Center is currently accepting applications for the 2015 Advocates' Academy through Feb. 1. For more information, please contact the Pell Center at 401-341-2927 or email [email protected].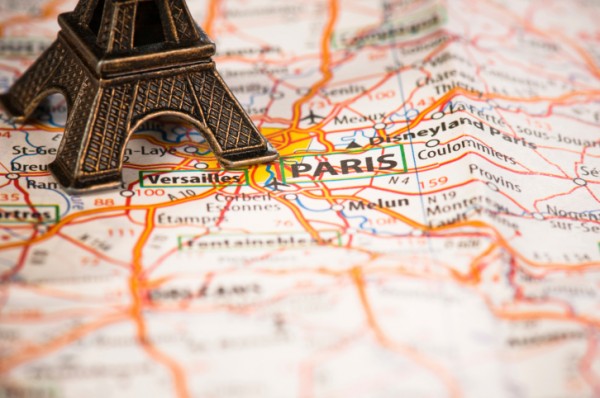 Gun Laws in France
France has strict gun laws. Why didn't that save Charlie Hebdo victims? | The Washington Post
Charlie Hebdo Massacre: France Gun Control Debate Unlikely to Spring Up After Paris Shooting, Experts Say | International Business Times
Americans expressed shock, anger and sadness over the Charlie Hebdo massacre in Paris on Wednesday. Many also shook their heads and expressed incredulity over the idea that both the bodyguards at the satire magazine's offices and the police on the streets were unarmed due to strict gun control laws in France. As details emerged about the horrific events, we learned that two of the victims were indeed armed. Brigadier Franck Brinsolaro, a police bodyguard assigned to protect Charlie Hebdo editor Stephane Chabonnier after he received death threats, did have a gun but had no chance to react, according to his brother. Police officer Ahmed Merabet opened fire on the gunmen but was injured by return fire then murdered shortly thereafter.
The editors and cartoonists at Charlie Hebdo were targeted and attacked by terrorists wielding assault rifles, almost certainly obtained illegally. According to a Bloomberg report, weapons designed for military use have been flooding France over the past few years.
Gun laws in France are not to blame for the deaths of the 12 victims. Making the gun laws less strict is not the answer. If a spotlight is put on gun access in France, then cracking down on illegal guns would be a good first step.- Carolyn Deady, Fellow for Global Challenges
Tyrants Hate Humor
Fareed Zakaria: Blasphemy and the law of fanatics | The Washington Post
Author's Tap Into Mood of a France "Homesick at Home" | The New York Times
Jon Stewart may be the greatest American satirist of our time.  On Wednesday night, reacting to the murder of a dozen people in Paris by terrorists, Stewart said this:
"I know very few people go into comedy as an act of courage."
But Stewart wasn't being funny.  It was a statement that is obvious to Americans.  Comedy is not supposed to be on the front lines.  Comedians might enrage, but they shouldn't be targeted.
That's not the world we live in.  That's not the tradition in the West.
Yet, the cartoonists and editors at the French satirical newspaper Charlie Hebdo were targeted, and executed, allegedly as reprisal for cartoons that insulted some.
The truth is, tyrants hate humor.
Humor can only exist in a world where minds are free to be stretched, where nothing is off limits, where even the mighty can be laughed at—and when leaders are smart, they laugh with the people laughing at them.  But to other minds, laughter is threatening or a gateway to something worse.  The Taliban made public laughter by women a crime in Afghanistan prior to 9/11.  Kim Jong Un's North Korea allegedly attacked Sony Studios computer networks to stop the release of an absurd comedy that depicted an assassination attempt against Kim.
Jon Stewart is right.  Comedy isn't supposed to be an act of courage.  But laughter, sometimes, is.- James Ludes, Executive Director

NEWPORT, R.I. – A report published by the Pell Center at Salve Regina University explores how American students finance their education in comparison to students abroad. The four global models of higher education are represented by the United States, England, Japan, and Denmark.
T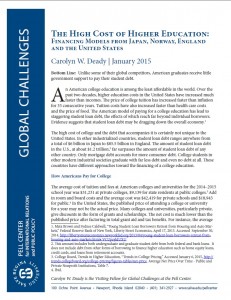 he American model of paying for a college education has led to $1.2 trillion in student loan debt. For the most part, college students in other modern industrial societies graduate with far less debt and even no debt at all.
"For most American college students, paying for college means paying off student loans," said the report's author, Carolyn Deady.  "While no one can credibly challenge the long-term value of a college education," she continued, "the way the American system works puts an enormous burden on young Americans who have no choice then but to delay major purchases such as cars and real estate.  The results for the American economy are real."
The study, "The High Cost of Higher Education," is part of a Pell Center effort to examine American policy challenges in a global context.  The first study, published in 2014, focused on rates of incarceration and recidivism.
"There is a lot we can learn from the way other countries approach the same kinds of challenges we face in the United States," said Pell Center Executive Director Jim Ludes.  "The so-called 'way we've always done it' is not the only way, and it may not always be the best way," he continued.  "With this project, we want to examine the world around us and ask one simple question.  Are there other ways tackle certain issues?  In the case of paying for higher education, the answer is yes."
The full report, "The High Cost of Higher Education," is available to download here.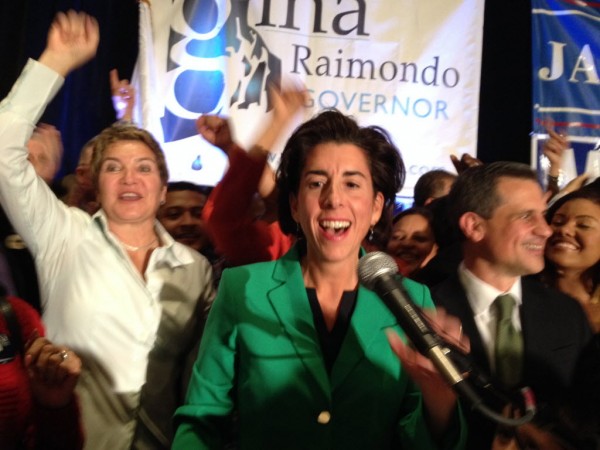 NEWPORT, RI — The 2014 gubernatorial election, won by Democrat Gina Raimondo, has been chosen as the Pell Center Rhode Island Story of the Year by a panel of print, broadcast and online media professionals in the state.
Raimondo, who will become the state's first female governor in January, won a three-way general election, defeating Republican mayor of Cranston Allan Fung and Moderate Party candidate Bob Healy. Her general election followed a tough primary battle against fellow Democrats Clay Pell and Providence Mayor Angel Tavares. When she takes office in January 2015, she will face the enormous challenges presented by the state's struggling economy.
"The designation of the Pell Center Rhode Island Story of the Year goes to the public narrative with the strongest impact on public understanding in the state during the previous 12 months," explains Pell Center Executive Director Jim Ludes.
"The path Gina Raimondo has followed makes for a compelling American story," says G. Wayne Miller, Story of the Public Square director and Providence Journal staff writer. "The daughter of a working class family from Smithfield, Raimondo graduated from Harvard College, became a Rhodes Scholar, and then earned a law degree from Yale. She went into the venture-capital business before winning election in 2010 to State Treasurer, a position she used to reform the state's broken pension system."
The Local Story of the Year was determined by a two-step process that began with nominations by a panel of 16 judges from Rhode Island print, broadcast and online media, and was concluded with voting on a ballot of the three most-nominated stories. The two runners-up were the federal/ state raid on the State House office of House Speaker Gordon Fox, and his subsequent fall from power; and the race for Providence mayor, in which Democrat Jorge Elorza defeated Republican Dr. Dan Harrop and Independent Buddy Cianci, who failed in his comeback bid.
Among the other notable stories that were nominated were: sex trafficking, drug overdoses and addiction, the possible threat of Ebola, the economic squeeze on the state's middle class, the fight over tolls on the Sakonnet River Bridge, the continued fallout from 38 Studios, and the changing Rhode Island media landscape.
The judges were: Karen Bordeleau, Susan Areson, and Pamela R. Cotter, of The Providence Journal; Michelle R. Smith, Associated Press, Providence; John Howell, editor and publisher of the Warwick Beacon;  Steve Klamkin, WPRO radio; Bruce Newbury, WADK radio; John Palumbo, publisher of Rhode Island Monthly; Gene Valicenti, WPRO radio and NBC-10 TV; Doreen Scanlon, ABC-6 TV;  Tim White and Ted Nesi, of WPRI-12 TV and Fox Providence; M. Charles Bakst, retired Providence Journal political columnist; Phil Eil, writer, editor and teacher, and former News Editor, Providence Phoenix; Ludes, and  Miller.
Story of the Year is awarded each year as part of the Pell Center's Story in the Public Square initiative—a partnership between the Pell Center at Salve Regina University and The Providence Journal to study, celebrate, and tell stories that matter.  Readers can weigh in on the 2014 selection on Twitter, @pubstory, or Facebook, www.facebook.com/StoryInThePublicSquare For more information on Story in the Public Square, visit publicstory.org.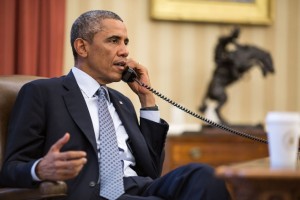 Newport, RI—"Emperor Obama" has been named the 2014 National Story of the Year by the Pell Center at Salve Regina University.  The designation goes to the public narrative with the strongest impact on public understanding in the previous 12 months.
"The story of presidential over-reach has been repeated for years, but in 2014, Republican opponents of President Barrack Obama used it successfully to gain control of both houses of Congress," said Pell Center Executive Director Jim Ludes.  "It was a tightly crafted narrative used for political effect, and it resonated with a lot of the American public."
The 2014 winning narrative was simple—President Barack Obama, frustrated by his inability to advance his agenda in Congress, has turned to executive action to advance an agenda he cannot legislate.  From healthcare to immigration, the President has usurped Congressional authority and concentrated power in his own hands, at the expense of the Constitution of the United State of America.
"We are not passing judgment on the veracity of any Story of the Year," said G. Wayne Miller, Director of Story in the Public Square at the Pell Center and a reporter at The Providence Journal. "We are looking at the impact of that story on the public dialogue—and the story of 'Emperor Obama' was critical to Republican electoral success in 2014 and may define the president's last two years in office."
"President Obama has spoken himself about his willingness to use executive authority to advance issues he feels are important—issues like environmental regulation and immigration reform," continued Ludes.  "The record of executive waivers of certain elements of the Affordable Care Act further advanced the narrative."
In fact, at his first cabinet meeting of 2014, President Obama struck a defiant tone after five years of frustration with Congressional inertia:
[…] I've got a pen and I've got a phone — and I can use that pen to sign executive orders and take executive actions and administrative actions that move the ball forward  […] So one of the things that I'm going to be talking to my Cabinet about is how do we use all the tools available to us, not just legislation, in order to advance a mission that I think unifies all Americans.[1]
Congressional Republicans as well as conservative commentators and media outlets characterized the president's use of executive power with discipline, effectively creating a narrative that casts anything President Obama does in the face of an inflexible Congress as dangerous to the Constitution.  As an example, Breitbart.com, a right leaning website, compiled a photo-essay entitled "24 Time the Internet Crowned Obama Emperor."
Story of the Year is awarded each year as part of the Pell Center's Story in the Public Square initiative—an effort to study, celebrate, and tell stories that matter.  The inaugural Story of the Year in 2013 was "Edward Snowden says the NSA is Spying on You."  For more information on Story in the Public Square, visit publicstory.org.
[1] Remarks by the President before Cabinet Meeting, January 14, 2014, http://www.whitehouse.gov/the-press-office/2014/01/14/remarks-president-cabinet-meeting , accessed December 4, 2014.