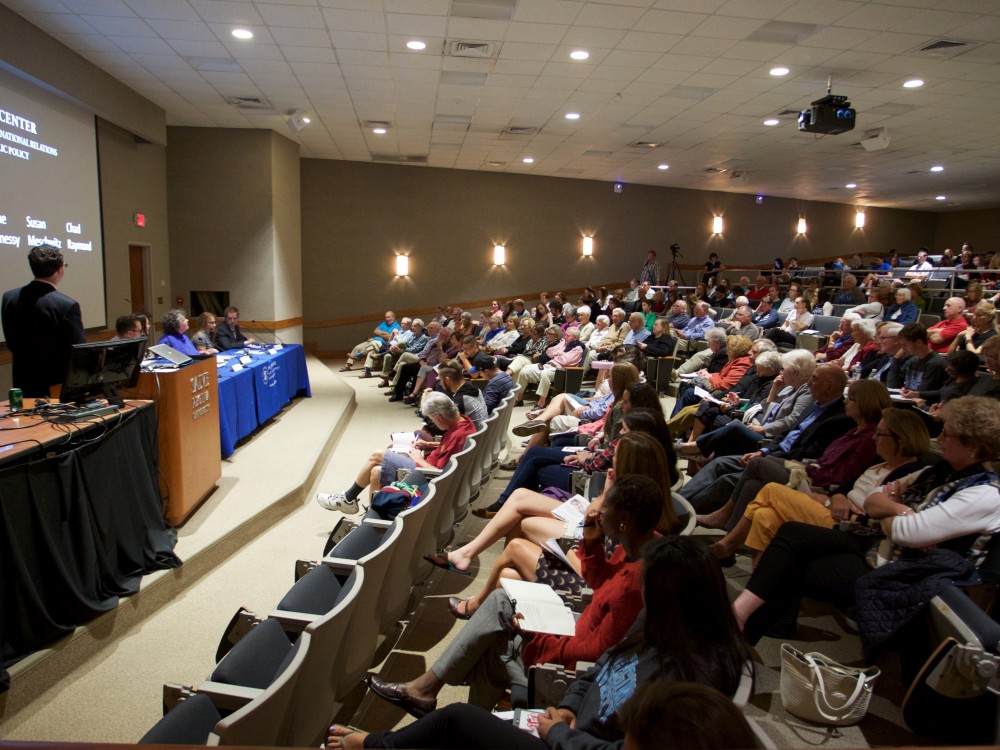 Today the Pell Center announced the calendar of events for Spring 2016, addressing topics ranging from the Cold War to the Narragansett Indian Tribe and many in between. Professionals from a wide array of areas will share their knowledge with our audiences. All lectures are free and open to public. We request that you RSVP in advance on the Pell Center's Eventbrite page. Please call 401-341-2927 or email [email protected] with any questions or concerns.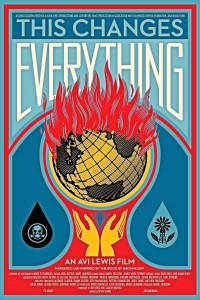 This Changes Everything – An Avi Lews Film
January 26, 2016, 7:00 pm
O'Hare Academic Center – Bazarsky Lecture Hall
"Inspired by Naomi Klein's international non-fiction bestseller This Changes Everything, the film presents seven powerful portraits of communities on the front lines, from Montana's Powder River Basin to the Alberta Tar Sands, from the coast of South India to Beijing and beyond. Interwoven with these stories of struggle is Klein's narration, connecting the carbon in the air with the economic system that put it there. Throughout the film, Klein builds to her most controversial and exciting idea: that we can seize the existential crisis of climate change to transform our failed economic system into something radically better."
Justice and Mercy: Criminal Justice Dilemmas
March 9, 2016, 7:00 p.m.
O'Hare Academic Center – Bazarsky Lecture Hall
Panelist: Dr. Leo Carroll, Department Chair, Department of Sociology and Anthropology, University of Rhode Island; Dr. Donna Murch, Associate Professor of History, Rutgers University; Dr. Alex Gerould, Associate Professor of Criminal Justice Studies, San Francisco State University
The challenge associated with understanding the intersection of justice and mercy is at the heart of Pope Francis' April 11, 2015 announcement of the upcoming Jubilee Year of Mercy. This panel brings together experts from Rhode Island, New Jersey, and California to explore the complex relationships among race, class, and the criminal justice system in America today. The participants are highly experienced scholars and authors of recently published books that address this complex set of issues.  Leo Carroll is the author of Lawful Order: Correctional Crisis and Reform; Donna Murch is completing a book titled Crack in Los Angeles: Policing the Crisis and the War on Drugs; Alex Gerould is the coauthor, with former 49er football star Kermit Alexander, of The Valley of the Shadow of Death: A Tale of Tragedy and Redemption.  A range of issues, from the debate over how to understand and respond to high rates of imprisonment of black males, to the morality of the death penalty, will be addressed.
Watershed in Focus
March 16, 2016, 7:00 p.m.
O'Hare Academic Center – Bazarsky Lecture Hall
Panelist: TBD
The Great Society at 50: Lyndon Johnson and the Progress of Racial Justice in America
April 6, 2016, 7:00 p.m.
Bazarsky Lecture Hall
William Issel, Ph.D. – John E. McGinty Chair in History 2015-2016, Salve Regina University
In 1964, President Lyndon B. Johnson launched an ambitious program to use federal government power to make sweeping reforms in American life.  This lecture describes LBJ's historic achievements in civil rights and the subsequent 50 year long political struggle to define and implement racial justice in the aftermath of the Great Society program.
Cold War Redux?
April 26, 2016, 7:00 p.m.
O'Hare Academic Center – Bazarsky Lecture Hall
Dr. Evelyn Farkas, former Deputy Assistant Secretary of Defense for Russia
The relationship between Russia and the United States is complex.  The United States relies on Russia as a partner in fighting extremism, in dealing with Iran, and even in eliminating the chemical weapons stockpiles of Syrian dictator Bashar al Assad.  But Russia has its own agenda internationally, and increasingly Russian President Vladimir Putin is asserting Russian interest in regions from Crimea to Syria with military force.
Join Dr. Evelyn Farkas, former Deputy Assistant Secretary of Defense for Russia, for a candid conversation about the reality of Russian-American relations, the choices facing U.S. policy makers, and the challenges that will greet the next American president.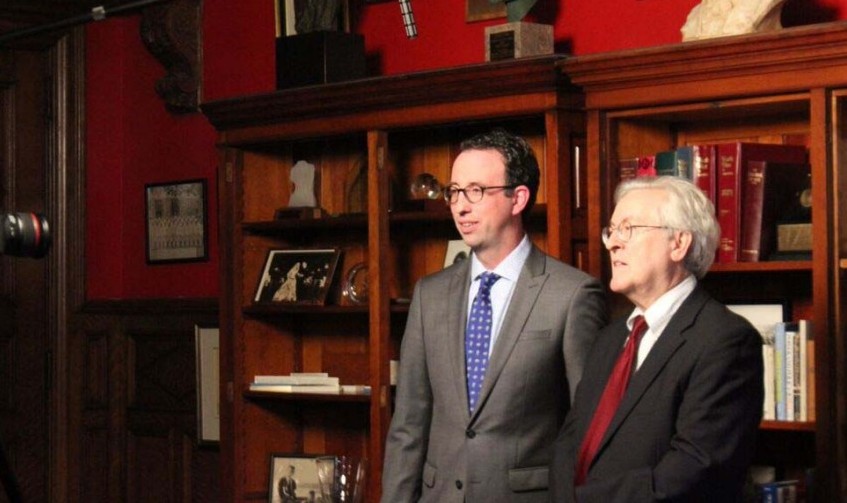 Newport, R.I. – The resurgence of racial tension across the United States and the explosion of nativism in American politics have been named the Pell Center National Story of the Year. These often-intertwined narratives dominated headlines and the public discourse during much of 2015, a year that saw the country still grappling with issues of identity, race and religion that predate the founding of the republic.
From the police shooting of Walter Scott, an unarmed black man, early in the year, to the turmoil in Chicago during the waning weeks of 2015, the relationship between African-American citizens and local law enforcement was continually in the news. The warm-weather months were punctuated with the murder of African American churchgoers in Charleston, South Carolina, by an avowed white supremacist intent on starting a race war.
On the campaign trail, candidates employed demagoguery and race-baiting before an explosion of nativism reached a fever pitch with the call by Republican presidential candidate Donald Trump to ban members of an entire religion, Islam, from entry into the United States. He and others had already called for a halt in Syrian refugee resettlement.
Collectively, these episodes tell a story about contemporary America in which all are not equal — and fear and xenophobia motivate some residents to call for radical measures.
"These narratives have a long precedent in American history," said Jim Ludes, Pell Center Executive Director. "The U.S. constitution originally enshrined slavery and denied women the right to vote. For 190 years, African Americans were denied equality under the law."
"And yet, this year feels different – louder, angrier, and more intense than in many years," added G. Wayne Miller, visiting fellow, director of Story in the Public Square, and Providence Journal staff writer. "Domestic events such as the San Bernadino shootings and events overseas, including  the Paris attacks and the rise of ISIS, have further stoked emotions. One wonders what the temperature will be in 2016, when voters elect a new president and many other federal and local office-holders."
The Pell Center selects a National Story of the Year each December as part of its Story in the Public Square initiative — a partnership between the Pell Center at Salve Regina University and The Providence Journal to study, celebrate, and tell stories that matter.
NEWPORT, R.I. – The sale of the Pawtucket Red Sox and the team's possible move from that city, potentially to another state, has been selected as the Pell Center's Rhode Island Story of the Year. The Triple-A affiliate of the Boston Red Sox, the Pawsox have been a Rhode Island sports and cultural institution for decades.
So it was fitting that the February announcement of the sale of the team to a group headed by the late attorney James J. Skeffington and former Red Sox president and CEO Larry Lucchino surprised, if not stunned, many in southeastern New England. The events that followed kept the Pawsox in the news for the rest of the year. And the story is not over.
Race relations and the Black Lives Matter movement, and I-195 development, were runners-up for local story of the year, as voted by a panel of 12 judges from Rhode Island media and academia. This is the second year the Pell Center has named a local story. The Center will announce its third National Story of the Year next week.
 "As always, there was no shortage of candidates for 2015," said G. Wayne Miller, Story of the Public Square director and Providence Journal staff writer. "But it was the opinion of the judges that the many elements of the story, which went beyond sports into the economy and culture – indeed, to a discussion of how Rhode Islanders view their state – made it the winner."
Said Robert Hackey, Providence College professor and member of the Story in the Public Square's advisory Story Board: "The state's chaotic response illustrates the lack of a unified economic development strategy. Once it became clear that the owners wanted to move, communities jumped into the fray in an economic development version of "The Hunger Games." The prospect of a move pitted Warwick, Providence, and Pawtucket against each other, with the constant threat of a move out of state in the background."
Among the developments that gave the Pawsox story such breadth: Skeffington, seen as a key player in keeping the team in Rhode Island, died of an apparent heart attack in May; the new owners wanted to move the team to I-195 land, but failed to win political support; and cities including Worcester, Fall River and Springfield, Mass., expressed interest in wooing the team.
Retired Providence Journal political columnist M. Charles Bakst said, "The Pawsox saga had something for everyone: sports, politics, and finance, to be sure, but also a cast of heavy hitters and grass roots organizers, a skeptical public scarred by the bitter legacy of the 38 Studios scandal, and, throughout, suspense and climate shifts ranging from 'This is a done deal' to 'Maybe some other Providence site' to 'Maybe Pawtucket after all.' This 2015 news coverage of the Pawsox story will be read carefully in future years by pols and sports executives and business/marketing MBA candidates: a case study in how NOT to get a stadium built."
The Local Story of the Year was selected during a two-step process that began with nominations by a panel of 13 judges, and was concluded with voting on a ballot of the three most-nominated stories. Stories that were nominated but did not make the final ballot included the sentencing of former House Speaker Gordon Fox, the extreme weather of February and March, the conviction of former New England Patriots player Aaron Hernandez, gun violence, the release of 38 Studios documents, educational testing, the debate over truck tolls, and the swearing-in of Gina Raimondo, Rhode Island's first woman governor.
Story of the Year is awarded annually as part of the Pell Center's Story in the Public Square initiative—a partnership between the Pell Center at Salve Regina University and The Providence Journal to study, celebrate, and tell stories that matter. Last year's winner was the 2014 gubernatorial election, won by Raimondo.
This year's judges were: Susan H. Areson, deputy executive editor of The Providence Journal; Michelle R. Smith, Associated Press, Providence; Steve Klamkin, WPRO radio; Bruce Newbury, WADK radio; John Palumbo, publisher of Rhode Island Monthly; Gene Valicenti, WPRO radio and NBC-10 TV; Doreen Scanlon, ABC-6 TV; Tim White, of WPRI-12 TV and Fox Providence; M. Charles Bakst, retired Journal political columnist; Bob Whitcomb, former Journal editorial page editor; Hackey; Ludes, and Miller.
Readers can weigh in on the 2015 selection on Twitter, @pubstory, or Facebook, www.facebook.com/StoryInThePublicSquare For more information on Story in the Public Square, visit publicstory.org.
Photo courtesy of the Providence Journal.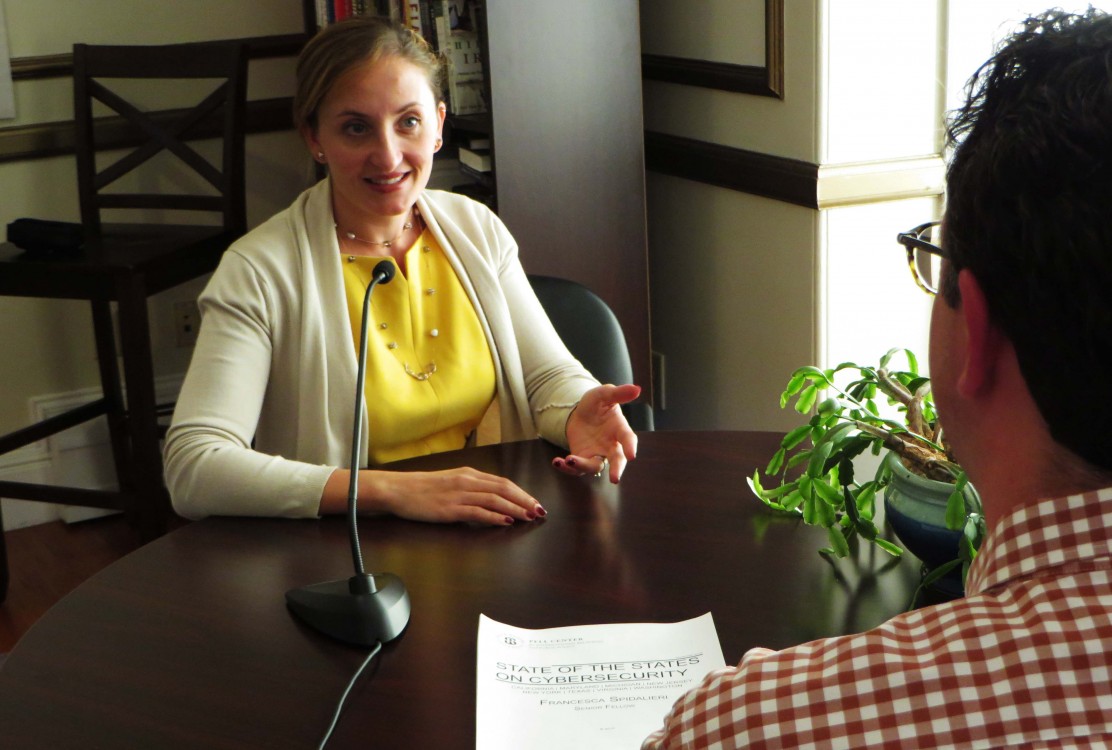 Executive Director Jim Ludes sits down with Senior Fellow Francesca Spidalieri to discuss her most recent study, "State of the States on Cybersecurity."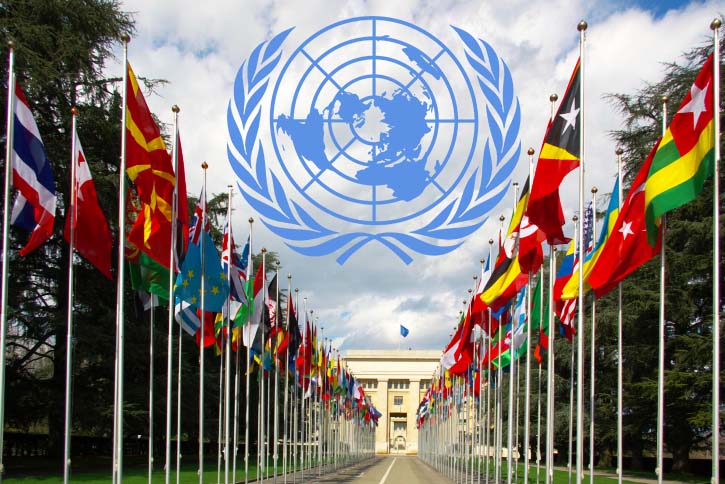 Russian Ships Near Data Cables Are Too Close for U.S. Comfort | New York Times
Intelligence Community Assessment: Global Food Security | Office of the Director of National Intelligence
Angry China Shadows U.S. Warship Near Man-Made Islands | Reuters
This week, the world could have marked with great fanfare the 70th birthday of the United Nations—the world body created by the victors of the Second World War to provide an institution committed to resolving international disputes peacefully.  The creators of the UN believed deeply that if there was ever a third world war, the advent of nuclear weapons meant there would certainly not be a fourth.
The fact that the world made little note of the 70th anniversary of the UN probably shouldn't surprise us.  Criticizing the UN is easy and praising it can prove politically perilous.  But the lack of celebrations worthy of the milestone should disappoint us because the motives of the founders have never been more relevant.  Globalization has exposed the hyper-connectivity of the world and the fact that the big challenges faced by humanity will never be addressed by any one nation.  They can only be solved by the community of nations acting in concert.  The UN will be vital to these efforts, whether they are focused on poverty, hunger, extremism, or climate change.
But it's not just global issues that call out for the UN.  In the past week, great power politics, with a distinctive twentieth century flare, reemerged.  Russian submarines were detected operating near the undersea cables connecting high-speed Internet between North America and Europe.  The Obama administration, finally yielding to calls for a more assertive response to Chinese island building in the South China Sea, dispatched a U.S. Navy destroyer, the USS Lassen, to assert freedom of navigation.  China warned that it would respond at a time and place of its own choosing.
The United Nations is not without its problems: corruption, abuses by its peacekeepers, a Security Council that more closely reflects the power-dynamics of 1945 than 2015.  Ultimately, the UN only works when there is great power consensus on an issue.  And in the last decade, the divergence of superpower interests has been increasingly profound.
The UN might not work as originally intended, but we need it to work to meet the global challenges of the new century—and the lingering behavior of the last. – Executive Director Jim Ludes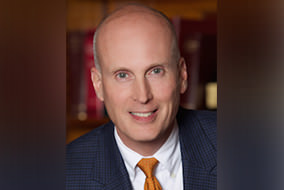 As one of the Pell Center's new adjunct fellows for cybersecurity, Paul McGreevy is ready to bring his expertise to the Rhode Island Corporate Cybersecurity Initiative.
McGreevy has spent more than 14 years as a senior management and IT consultant with KPMG LLP, BearingPoint Inc. and Deloitte Consulting LLP, where he specialized in business strategic planning, organizational development and technology architecture for federal agencies. He also served as director of the Department of Business Regulation from 2011-2015, serving statutorily as the state banking commissioner, commissioner of insurance, real estate administrator and state boxing commissioner.
Through your experience in technology consulting and government, you've cultivated proficiency in strategic planning, business development and, above all, a strong understanding of both the private and public sectors. Why should companies, especially private financial institutions, care about cybersecurity and data protection?
As cyber attacks of all varieties become more prevalent, the bottom line of companies will be more impacted.  This may be through actual financial theft, loss of intellectual property and reputation, and/or exposure to legal liability, either civil or criminal.  This last impact may be the most significant in the coming years as privacy concerns generate shareholder and customer law suits.
How have you seen  the response to cyber threats evolve in the financial industry over the past decade?
In the recent past, losses from cyber attacks were seen as a cost of doing business.  However, as these known costs go up combined with the unknown legal risks, there appears to be a growing awareness and acceptance that cyber risk needs to be managed as a business problem, not just a technical one.
In the past few years, companies have also added new C-level roles—Chief Digital Officer (CDO) and Chief Information Security Officer (CISO). For companies who do have CDOs and CISOs, do you think they have been successful in preventing or at least mitigating cyber incidents vs. companies without CDOs and CISOs?
The key factor is not the title or adding another box to the organization chart, but what authority these positions have and their relationship with the other C-level roles – and the Board of Directors for public companies.   If they are truly part of the leadership team and business decisions, then they can be more successful.
What can be done to encourage more companies and organizations to understand the importance of a strong cybersecurity position within their organization and to invest in best cybersecurity practices?
The biggest impact can be achieved by making the leadership more aware of the nature of the threat, and that it is evolving rapidly, and their central role in mitigating the effects.  The Pell Center is positioned to help in this dialog.  This is the critical role the Pell Center is playing today.
You actively reached out to Francesca Spidalieri, the Pell Center's Senior Fellow for Cybersecurity Leadership, to become more involved with the Center. How did you identify the Pell Center as a leader in cybersecurity research and as a leading facilitator of public-private partnerships, information-sharing efforts, and cybersecurity education/training in the state?
As a former director of a state regulatory agency of financial institutions, I recognized we needed help in defining and addressing this issue from a top-down, leadership perspective as opposed to a purely technical one.  The Pell Center is perfectly positioned to assist in this way.  They assisted our agency with awareness training and facilitating cross agency discussions involving legislation, policy development, table-top planning exercises and even intern support.  I hope I am able as an adjunct fellow at the Pell Center to further develop partnerships with both government and private entities in order to increase our economy's ability to address the cyber threat.
Beyond mitigating cyber threats, what are other pressing economic challenges our elected officials will have to face?
I believe there is an economic opportunity in the world of cybersecurity challenges in which we find ourselves.  In addition to the direct business opportunities for firms that can assist in mitigating the threat, general economic growth can be facilitated by the local, state, or national economy that can create the business climate that fosters a proactive view of cybersecurity.  This economy will attract business and encourage start-ups that seek a safer environment than might be available elsewhere.  This will be true for small as well as large businesses since as the nature of the threat multiplies all types of companies may be targets.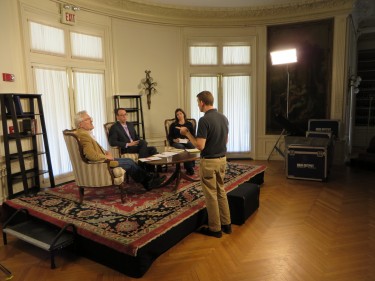 Go behind the scenes as the Pell Center tapes the pilot episodes of "Story in the Public Square," scheduled to air on Rhode Island PBS in Fall 2015.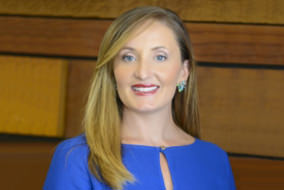 NEWPORT, R.I.—Pell Center Senior Fellow for Cyber Leadership Francesca Spidalieri has been appointed by Governor Gina M. Raimondo to the newly established Rhode Island Cybersecurity Commission (RICC).
The new commission is tasked with developing a clear strategy to make Rhode Island more secure and resilient to cyber threats while simultaneously fostering innovation and economic development opportunities in the state.  The Executive Order establishing RICC was signed in May 2015, and its members met in June to set goals and a timeline for their work.
"I am honored to be a part of the governor's cybersecurity commission," Spidalieri said. "Working with colleagues in both the public and private sector from across the state gives us a great opportunity to help position Rhode Island as cybersecurity leader. I hope our recommendations to Governor Raimondo will serve as an example for other states to follow."
Spidalieri's first task for the commission will be to brief its members during their first public summit on July 16, 2015, at the U.S. Naval War College in Newport.  Her presentation will review examples of how other state governments have structured and organized their responses to cyber threats.  Her research and findings in this area will also be the subject of an upcoming Pell Center report: "State of the States on Cyber." The Pell Center will host the afternoon session of the July summit on frameworks for protection and resiliency, and the entire summit on October 15th focused on industry and workforce development.
In addition to her review of other state responses to cyber threat, Spidalieri will provide input and expertise for the commission's working group on Workforce Development and Skills Training.   The working group is charged with conducting an assessment of the current cybersecurity workforce development and education activities in Rhode Island, including curricula, certificates, and training credits offered, and to develop a set of recommendations that address both gaps and opportunities.  Several of Spidalieri's studies at the Pell Center explore similar issues, giving her and the commission a ready-body of knowledge from which to draw.
"Francesca's appointment to the Rhode Island Cybersecurity Commission speaks to all that she has accomplished at the Pell Center," said Pell Center Executive Director Jim Ludes. "She's played a giant role in our development of real expertise in cybersecurity leadership.  So this appointment isn't just an opportunity—it's recognition for her role as a thought leader in the state.  We're grateful to her for all she's done, and happy that other people see it too."
Newport, R.I.—Three accomplished professionals have joined the Pell Center as fellows. Brandon Catalan and Paul McGreevy will be contributing their expertise to the cyber leadership project and the Pell Center's Rhode Island Corporate Cybersecurity Initiative (RICCI), whereas Brig. Gen. Peter Zwack, USA (Ret.) will provide insight on international affairs, especially the West's relationship with Russia.
"Over the past few years, the Pell Center has built a cohort of thought leaders from a variety of different fields," said Pell Center Executive Director Jim Ludes. "This new crop of fellows is no different.  From the technical to the strategic, the expertise Brandon, Paul, and General Zwack bring to the Pell Center reflects the challenges facing the United States today."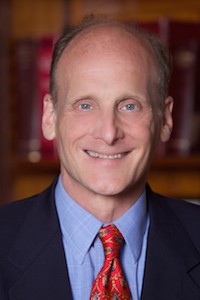 General Zwack recently retired after more than 34 years of military service, in his final posting as the U.S. defense attache in Moscow after serving in key leadership and staff positions in Afghanistan, South Korea, the Balkans, and Germany. In Moscow, Zwack was eyewitness to the tumultuous events and troubling changes in President Putin's Russia with serious consequences for U.S. security.
"General Zwack brings wonderful recent experience in Russia at a time when U.S.-Russian relations are troubled," continued Ludes.  "We're lucky to have him working with us."
Catalan has close to a decade's worth of combined government and academic experience in the fields of digital forensics, cyber intelligence, network exploitation, and information security.  He has held technical leadership roles in defense industry where he provided counter-intelligence support to focused cyber operations and has also served with several agencies within the U.S. intelligence community on matters relating to surveillance and target acquisition, cyber exploitation, malicious code forensics, and adversarial tactics, techniques, and procedures.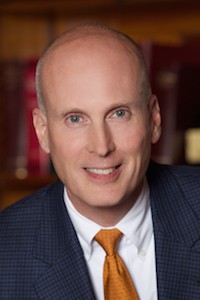 After serving in the Navy and reaching rank of lieutenant commander, McGreevy spent more than 14 years as a senior management and IT consultant with KPMG LLP, BearingPoint Inc. and Deloitte Consulting LLP, where he specialized in business strategic planning, organizational development, and technology architecture for federal agencies.  McGreevy also served as project manager for Lincoln Chafee's winning gubernatorial campaign, as well as Director of the Department of Business Regulation from 2011-2015, serving statutorily as the state banking commissioner, commissioner of insurance, real estate administrator, and state boxing commissioner.
Senior Fellow for Cyber Leadership Francesca Spidalieri praised Catalan and McGreevy. "As the Cyber Leadership project gains momentum," she said, "Brandon's background in advanced cyber threats and digital forensics and Paul's approach to cybersecurity through the business and finance industry will serve as great assets to both our research and community engagement efforts."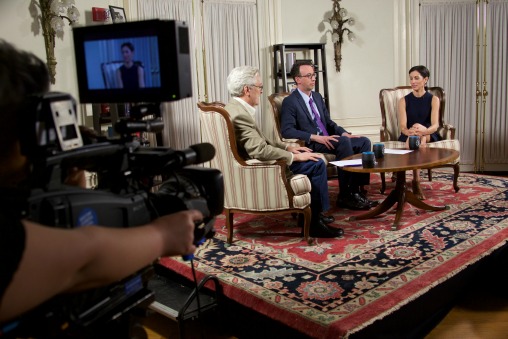 NEWPORT, R.I.—The Pell Center at Salve Regina University has announced its latest undertaking—a talk show that interviews today's best storytellers about their creative process and how their stories impact public understanding and policy.
The show, "Story in the Public Square," taped its first two episodes on June 5 and June 8, with Lisa Genova, best-selling author of Still Alice, and New York Times journalist Dan Barry, appearing as guests.
"Story in the Public Square" is named after the Center's initiative to study, tell and celebrate stories that matter. Initially presented as a conference, Pell Center Executive Director Jim Ludes and G. Wayne Miller, Director of Story in the Public Square and Providence Journal staff writer, saw an opportunity to expand the program's reach.
"Our conferences in the past were incredibly well-received by attendees, but we wanted to find a way to share the program's insights with a broader audience," says Ludes. "We are grateful to have the support from The Providence Journal, the University and our newest partner, Rhode Island PBS, to make this effort possible."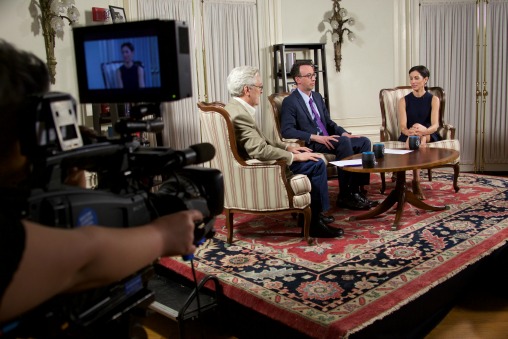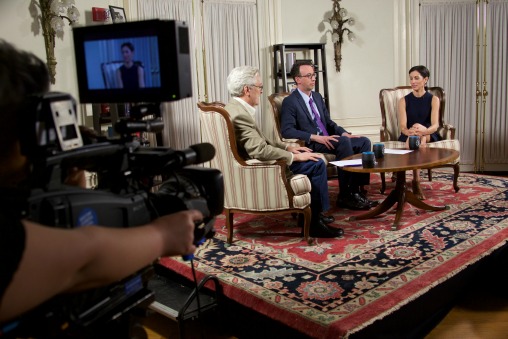 Ludes and Miller, who describe the concept as "Inside the Actor's Studio" meets CNN, also serve as co-hosts for the talk show. Each brings a unique perspective and professional experience to the project.  Miller—an accomplished storyteller in his own right—has published 14 books, as well as a number of series for The Providence Journal, including "Into the Heart: A Medical Odyssey," a nine-part series on the invention of open-heart surgery and "The War on Terror: Coming Home," an eight-part series about returning veterans of the post-9/11 wars in Afghanistan and Iraq. He also produced a documentary, "Coming Home," which was nominated for Outstanding Documentary at the New England Emmy Awards.
Ludes, in contrast, is the self-described "policy guy."  In nearly 20 years in Washington, D.C., Ludes immersed himself in national security issues, served as a national security advisor to then-Senator John Kerry, now Secretary of State, built a think-tank, and shepherded President-elect Obama's four priority nominees for leadership of the Department of Defense through successful Senate confirmations.
While the hosts come at the show from different perspectives, the conversation brings them together.  Miller focuses on the guest's storytelling craft, while Ludes explores the ways in which the guest's work contributes to shaping public understanding of issues and, where appropriate, policy itself.  Together, the two hosts hope to educate audiences not simply about any single issue a guest may talk about, but about the power of storytelling in American society today.
The first two guests, appearing before live audiences at the Pell Center in Newport, R.I., set the bar high.
Lisa Genova, who also won the 2015 Pell Center Prize, was the first guest on Story in the Public Square. In a smart and provocative conversation, she shared how her personal narrative shaped her voice as an author and the impact of her work on communities hidden by neurological disease and conditions.  Having earned a Ph.D. in neuroscience from Harvard University, Genova is uniquely qualified to bring these stories to life.  In four best-sellers, she's profiled people living with Alzheimer's disease, autism, traumatic brain injury, and now Huntington's disease, in her latest book, Inside the O'Briens.  She sees herself as an advocate for people who heretofore have been lost in public discussions, set aside by society that is intimidated—if not scared—by diseases and conditions they don't understand.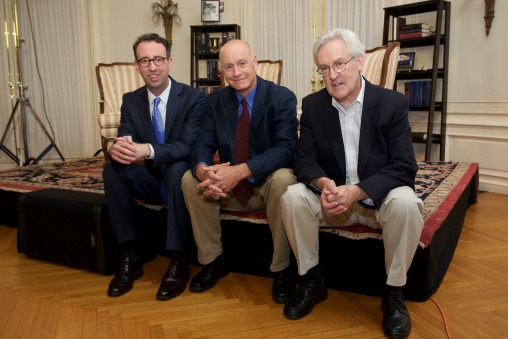 The show's second guest, Dan Barry, elaborated on how his background living in a working-class community in Rhode Island helped shape his work as journalist.  Barry, who was part of a Pulitzer-winning team at The Providence Journal, was also a finalist for two other Pulitzer prizes at the New York Times.  In columns and series for the Times, Barry often employs a behind-the-scenes approach to reporting—heading in the opposite direction of the reporters covering big events. In his coverage of riots in Ferguson, Missouri, last year, for example, Barry profiled the people who work for the police department in that embattled city.  Unlike Genova, Barry does not see himself as an advocate, but both writers spoke eloquently about the importance of empathy in their work.
"In their own unique ways, Lisa and Dan are exactly the kind of storytellers we will profile on Story in the Public Square," said Miller.  "Their stories are full of heart, emotion, unforgettable characters, and meaning.  Whether they see themselves as advocates or not is almost irrelevant.  The fact is, both of these writers give voice to those who are otherwise voiceless—and in so doing enrich the public debate."
With the pilot episodes taped, Ludes and Miller are now focused on building a successful series.  "Rhode Island PBS has committed to broadcasting the episodes we've shot in Fall 2015," said Ludes.  "But these are stories that deserve the biggest audience."  To gain national distribution, the show will need at least 12 episodes.  "It's all about funding at this point," continued Ludes.  "We know we've got a great idea.  Now we need to find the sponsor who will bring this to a national audience."